 Here we go again. At this time of year I feel I'm on auto-pilot about the importance of making and keeping New Years resolutions. Not surprisingly the number one resolution is to lose weight and eat better.
Only 45 per cent of North Americans make resolutions since most of us have tried numerous times and failed. The reality is that after two months 50 per cent of us have kept our goals, but after six months only 8 per cent have maintained our resolutions. Not a great success rate.
Failure is the norm because we're creatures of habit and changing one aspect of our life involves an enormous amount of self control and diligence. Every day you have to work at it. But practice does make perfect in living well. You'll always be fighting the battle, but you'll win the war. So how can you get there?
BLOG CONTINUES AFTER SLIDESHOW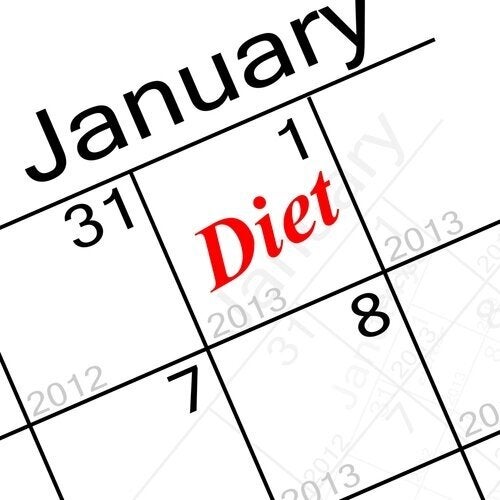 Keeping Your Health Resolutions
Here are my key tips to keep in mind this 2013:
Self confidence in making the changes and the commitment to make the change. This involves moving out of your old comfort zone. Be ready to challenge yourself!
It's about you. Your goals should be to benefit you not friend, spouse or family member. If it's what you really care about you're likely to succeed.
Persistence. You need to establish a plan that is well thought out with clear objectives, time lines and targets. You can't make resolutions hastily or goals that are too broad or not clear.
Resolutions are a process not a one time effort. Don't expect results overnight.
Never saying "never again"! Don't eliminate anything you like to eat.
Set realistic goals. Goals like cutting out all carbs, sugar, and exercise every day are not realistic.
Go slowly. Set up a couple of manageable goals and succeed. Don't overachieve.
Make positive changes. Don't try to get rid of all bad habits. Too much stress and pressure will give you the overachiever syndrome.
One success leads to other successes. This is what I call the domino effect.
Try to depend on logic not emotion. This is tough for anyone. Give yourself a talk or make a list on how you'll benefit from these changes.
Give yourself coping strategies to deal with unexpected problems such as travel and exercise, or holiday eating. Stay food-conscious wherever you are.
Keep track of your progress. Monitoring and feedback from outside source proves more successful.
Take credit when you succeed, but don't beat yourself up if you fail. Don't give up and stay positive! Even failure teaches you what you did wrong this time and provides ammunition for next time. It takes six to seven times to be successful for the long term. Look at the reasons and barriers so when you get back to your new routine you'll reduce the risk of failure.
If you don't have the energy, look at what drains your energies and try to restructure. Some examples are repeated failure, family resistance to eating better, dislike of exercise and fear of change.
Everyone needs a hand. Get a support group. There are many options from professional programs to friends and family.