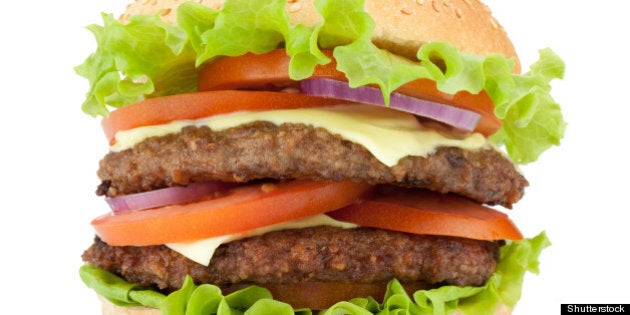 Often I wake up and think, "Is this groundhog day?" You remember the movie with Bill Murray and Andie McDowell. Everyday he woke up and the same day was repeated over and over again.
This is how I feel when we are consistently having reports on restaurants "opening their kimonos" regarding the nutrients of their food. We have been discussing this for years. But unlike New York, nothing has been done. Under Mayor Michael Bloomberg, New York City forced restaurant chains to post their nutritional information right beside their menu items, bold and clear. With clear labelling, the customer then has more knowledge about what they're eating and can make an informed decision. The control is in their hands, not the restaurants'.
We cannot force people to make healthier choices but empowering them with proper information is the first step. It's just like with cigarette smoking: We knew cigarettes were bad for our health, but once we started putting warnings on cigarette packages the results were seen.
Dr. McKeown will give the restaurants until September to do so on a voluntary basis. If they fail to do so, he will develop a Toronto specific bylaw.
Naturally, this all comes from our dire health situation. Obesity among adults and children is at an all-time high. Type 2 diabetes has increased dramatically over the past few decades, as well as heart disease. The common denominator is that there is a higher frequency of eating away from home -- usually this means eating fast food, which is processed, inexpensive and filled with fat, sugar and salt. An addiction forms over time to these nutritionally devoid foods. Not to mention the fact that we are all too to make time for healthy shopping and food preparation.
Dr. McKeown says studies show that at least 70 per cent of customers want menu regulation but the restaurant industry will fight this. Reasons are multi-faceted. They don't want to declare these unhealthy numbers since it will endanger their sales. Menu re designs will also become an expense. But the identical situation was with cigarettes. The restaurants benefit as we become a chronically sick society.
My concern is that Dr. McKeown only wants to list calories and sodium. The other crucial nutrient missing is the total fat, but more importantly the saturated fat, which raises our cholesterol. You need a whole picture to make better decisions. But at least this is a start.
Restaurants shouldn't be concerned. This is an opportunity for them to see what really sells when nutritional information is posted and recreated on other menu items. This would be my definition of euphoria! Finally, an opportunity for the restaurants to help our health situation.
Maybe I'm dreaming, but hopefully not!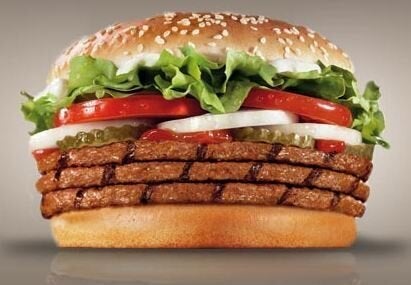 Fast Food Items With 1000 Calories Or More