In September, I take up my new responsibilities in Geneva, Switzerland as Canada's Ambassador to the United Nations and the Conference on Disarmament. The UN reflects the dreams and aspirations of not just Canadians but of the world. Its agencies work on the things we value as Canadians such as human rights, peace, and security as well as global challenges that need to be addressed in accordance with those values.
My new role will allow me to address global challenges from a different perspective than I've had at Plan Canada, but as I prepare to leave I reflect on a few proud accomplishments that bolster my confidence and hope for the future.
When I became head of Plan Canada a decade ago, one of my first actions was to stop portraying children as victims. We moved to showing the potential of children, letting people know that, with support, children could develop into successful adults who would build their own sustainable communities.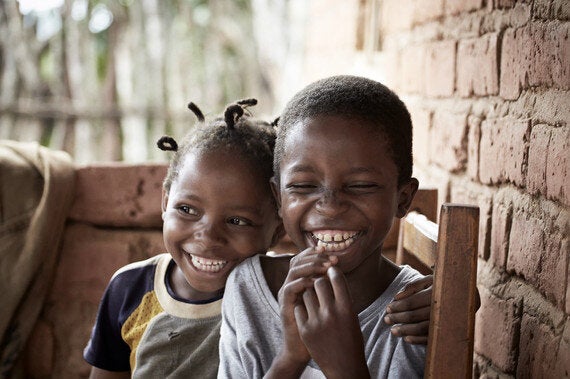 As we advocated for development to occur on a foundation of the rights of children, support for our work grew. Evidence that, like me, many Canadians want a world where children are recognized for their powerful potential not their current, often challenging, circumstances.
As a voice for the mostly voiceless, Plan has found itself working in different trenches over the years -- from gritty refugee camps to the rarified atmosphere of the UN General Assembly. In fact, it was in that ornate chamber in 2011 that Plan completed one of its most successful campaigns.
That story begins a few years earlier, when we discovered through our research and fieldwork that girls in many ways are society's most vulnerable members, facing double discrimination because of their age and gender.
Armed with evidence about the cultural and institutional barriers girls face worldwide, we persuaded the federal government to take up the cause. As a result, Canada introduced the UN resolution declaring every October 11 as the International Day of the Girl. Long after I leave Plan, there will be a day set aside every year in the global calendar to mark girls' progress in striving for equality. Such a legacy is a wonderful feeling, indeed.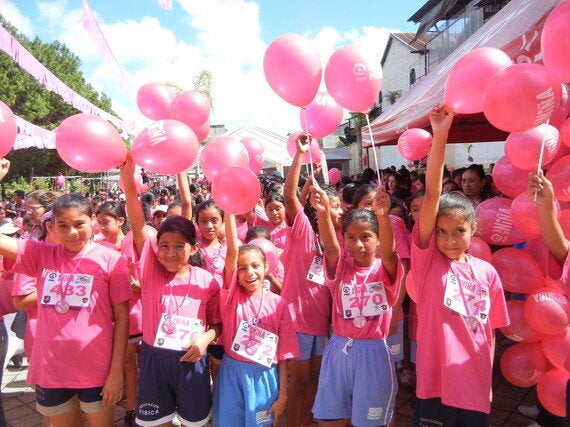 Children in Guatemala participate in a Plan-supported run to celebrate the 2013 International Day of the Girl.
Photo: Plan / Miguel Vargas
A few months before Canada hosted the 2010 G8 Summit, I met with CEOs from other leading Canadian development agencies. The five of us wanted to ensure something meaningful that Canada could contribute to the summit agenda.
We turned our attention to the two UN Millennium Development Goals that were the furthest behind in reaching their targets and needed the most work -- reducing the under-five mortality rate by two-thirds and the maternal mortality rate by three-quarters. We wanted Canada to spur a renewal of global efforts toward realizing these reachable goals.
Colleagues told us that we were dreaming in technicolour -- the 2008-2009 global recession had a stronghold on people's attention and trade and finance would dominate the agenda. They were wrong. The Canadian government made maternal and child health a pre-eminent theme of the summit, committing $2.85 billion at the summit over five years. Then, last year, it promised a further $3.5 billion between 2015 and 2020 to help finish the job.
This Canadian leadership has spurred other countries to commit more money that is saving the lives of babies, toddlers, and their mothers around the world. Hundreds of thousands more women and children are surviving today. We've proven that with the right focus and investments even the hardest and furthest behind global challenges can be met.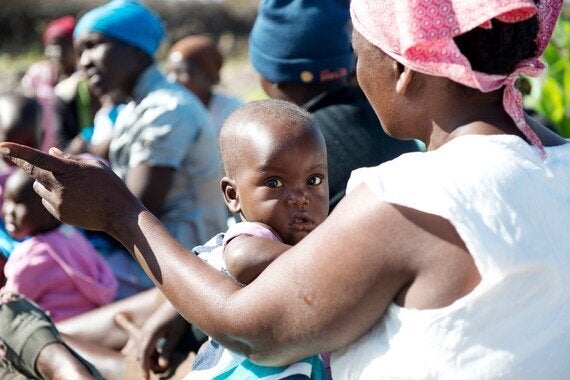 Photo: Plan / Mortuza Sheikh
That's welcome encouragement to all Canadians as the world moves toward setting its next global development agenda through the Sustainable Development Goals -- which will set our priorities for the next 15 years across Plan and the world.
While considerable progress has been made in addressing poverty in the world's poorest regions, there remains a large population living in middle-income countries on less than one dollar a day. How do we get countries that have prosperous urban populations to address such unconscionable disparities within their own societies?
Youth will dominate the global development agenda in the coming years. Adolescents are the world's largest demographic cohort. How do we ensure they are set up to succeed -- despite poverty or other circumstances? How do we ensure they are properly educated and able to transition to the workplace, with decent work opportunities?
We will continue to wrestle with chronic and protracted political conflicts that disrupt people's lives, traumatize children, and force families to flee their homes for survival. Not only do these conflicts produce record numbers of desperate refugees, but they also account for one-third of preventable deaths among children under the age of five. How do we answer the needs of millions of refugees across the world?
As I prepare to leave Canada, honoured to represent it abroad, I would say: Keep your hope. Together, we can eliminate extreme poverty and are on a path to do so. We can ensure all children receive a proper education and more children go to school today than we thought possible 10 years ago, and we can ensure that everyone receives basic health care -- and on this front the evidence is clear that we are doing much better at ending preventable deaths.
My optimism is based on the progress I have seen and the people I have met in my time with Plan. Among what others might consider the most downtrodden are many people who are the most hopeful and the most resilient. Whether fleeing conflict or boldly pushing past the barriers of their gender, class, or other circumstance, they display an indomitable spirit that things will get better and that they can help make them better.
Global and humanitarian challenges, tragedies and atrocities exist, but they can't be allowed to paralyze us. We have made remarkable progress and we can continue to make a real difference in the lives of real individuals wherever they live and whatever their circumstance. Thank you for supporting this work and being part of the solution here in Canada and around the world.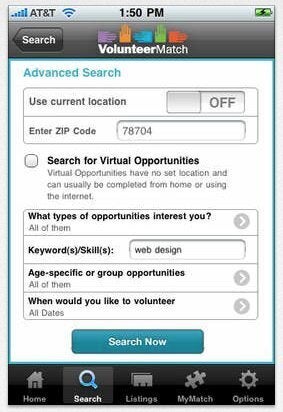 10 Charity Apps That Make Giving Part of Living