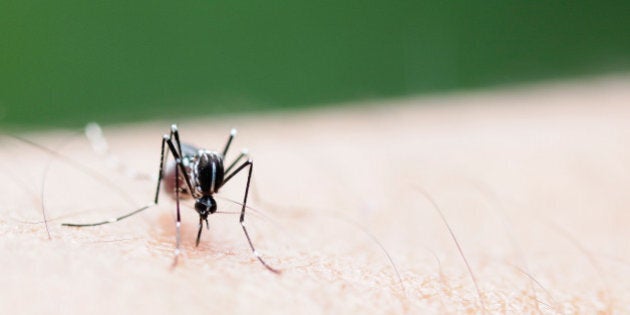 It's April, and that means many Canadians' thoughts will soon be turning to cottages and... black flies and mosquitoes. No laughing matter, either of them, especially mosquitoes, which are re-emerging as a serious North American health threat as carriers of the West Nile Virus. In the developing world, mosquitoes pose an even more menacing danger. There, they transmit malaria, the deadliest disease borne by any insect or animal anywhere.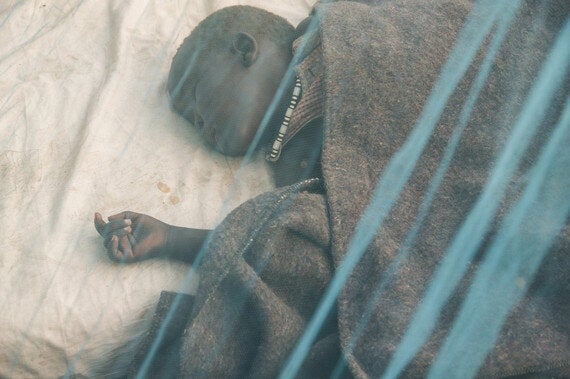 Photo: Plan / Adrianne Ohanesian
Indeed malaria deaths dwarf those struck down by Ebola. Take Guinea, for example. Last year, malaria killed 15,000 Guineans, almost all of them children. In contrast, the Ebola epidemic killed some 2,200 people in that West African nation, or about one-seventh of the malaria total.
This year, malaria deaths are expected to spike upwards, after more than a decade of steady decline. The reason: Ebola. The fragile health systems in West Africa have been stretched to the limit in the Ebola fight, and routine measures to combat malaria have gone by the wayside. The healthcare infrastructure in most developing nations is simply not robust enough to simultaneously handle a crisis and continue delivering routine care.
Because of Ebola, the distribution of life-saving mosquito nets has been impacted. Many local healthcare workers, normally a source of essential information on how to prevent malaria, have themselves succumbed to Ebola. Families have been separated and children go to bed without a watchful parent covering them with netting. Other basic health measures, such as childhood vaccinations along with pre and post-natal care, have also been largely curtailed in Ebola's wake and we are seeing an upwards spike in childhood diseases like measles.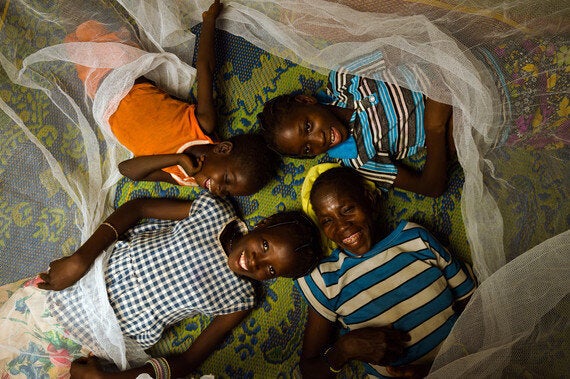 Photo: Plan / Nyani Quarmyne
Even in Canada, malaria was once a deadly disease. Two centuries ago, it killed countless people in Ontario, mostly near the St. Lawrence and Rideau Rivers. When those mosquito-nesting areas were eliminated by 1900, malaria largely disappeared as well.
Today, the mosquito is a seasonal irritant and the health threat is more or less controlled. We also have insect repellent to protect us from bites - insurance against West Nile and other threats carried by mosquitoes. Still, if such a nuisance can quickly transform into a health hazard in Canada, imagine its impact in regions or countries of Africa, or in other developing countries where the basic health infrastructure is already fragile or has collapsed. Even those that survive malaria are left with debilitating conditions such as ongoing respiratory ailments that impact their ability to provide for themselves and their families.
So, while there will be lots to applaud on World Malaria Day, it should also remind us that there's still a lengthy battle to be waged. What's frustrating is that malaria is easily combated -- and at little cost. A $10 insecticide-treated net can protect a family of five for up to three years. But getting the nets to people most in need requires a distribution system and someone to explain how to use them. Still, this is all within the realm of the possible and Canadians understand that.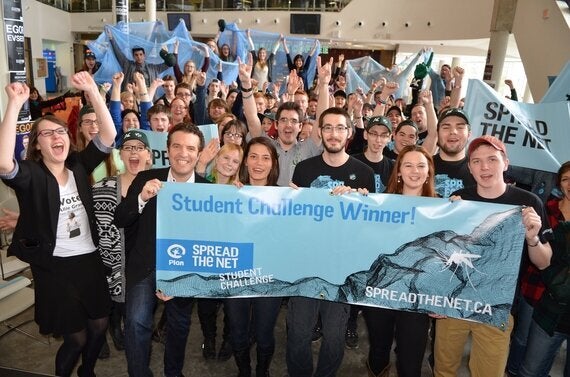 Photo: Rick Mercer Report / Michal Grajewski
Young Canadians particularly understand the connection, one reason why Plan Canada's annual Spread the Net Student Challenge has been such a success. With support from co-founder Rick Mercer, the initiative this year raised more than $150,000 for bed nets. What I like best about this program is that it shows how Canadian youth readily grasp and relate to the problems of young people a world away.
No one is immune from malaria. I should know. It struck me some years back while I was working in Ghana. I had a rare form that attacked my central nervous system. Luckily, I was en route home from a remote area in Ghana when the symptoms struck. I spent more than a week in a Toronto hospital, stuffed with tubes and loaded with antibiotics. I survived. If I had stayed or been treated in Ghana, it's possible I would not be writing this today. My story's happy ending is the happy ending Canadians can sometimes take for granted -- effective and available health care.
On this World Malaria Day, think about that mosquito harassing your enjoyment in the warmer days to come and then think about its more menacing cousins across the globe.
Canadians can join the global movement to end malaria. Find out more information and how you can make a difference at plancanada.ca/spreadthenet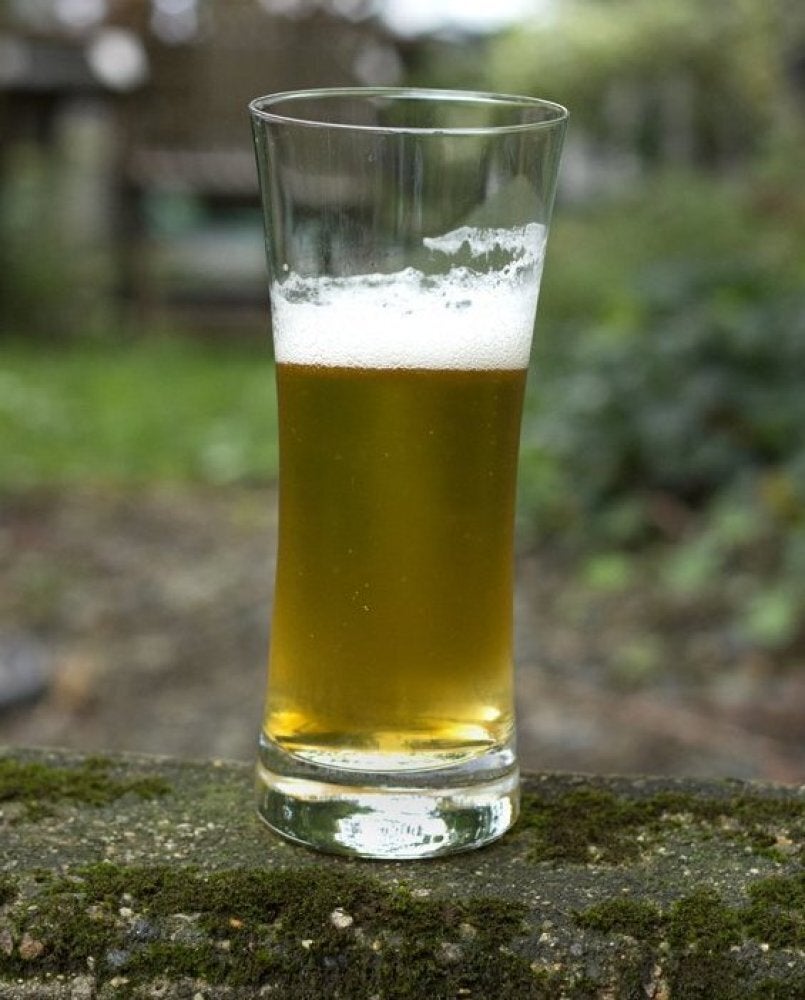 Testing 11 Ways To Get Rid Of Mosquitoes