MShep2 via Getty Images
As the world celebrated the third annual International Day of the Girl last Saturday, October 11, it was a time of excitement knowing that we are in the middle of a girls' revolution. In this revolution, the International Day of the Girl creates a precise annual moment when girls across villages, cities, and nations come together to affirm their basic human rights and point to the pervasive and ongoing violation of those rights they experience because they are girls.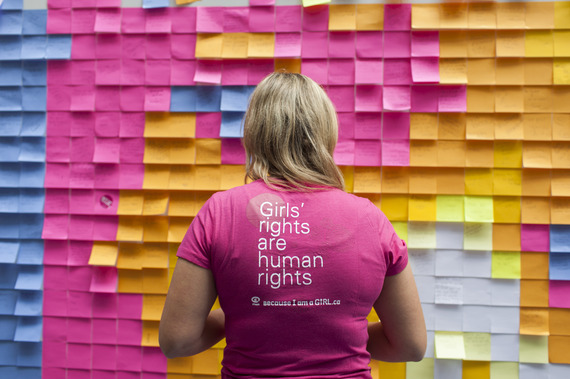 Photo: Plan / Philip Cheung
In a new global report conducted by Plan entitled Hear Our Voices, we spoke with more than 7,000 adolescent girls and boys from 11 countries in Asia, Africa, Central and South America. In preparation for the International Day of the Girl, we wanted to learn more about what issues and concerns adolescent girls faced and how boys felt about those issues too. In this study, we surveyed youth about their experiences and attitudes related to education, marriage, pregnancy, household work, and decision-making.
The study revealed that girls face many challenges completing school and often have to drop out due to early pregnancy, early marriage, or poverty. Nearly half (48 per cent) of these young people said girls and boys in the same household rarely share household chores and many of the adolescent girls in the study felt they had little, if any, rights nor say in decisions about their own lives -- when and who they marry and when and whether they become pregnant.
Safety was a particularly common and disturbing concern. For example, more than one-quarter (28 per cent) of all girls said they "never" or "seldom" feel safe on their way to and from school.
Canadian girls expressed similar concerns in a focus group we held last month. We wanted to compare the concerns of 70 Canadian girls, aged 14 to 22, with those from the global study. They too revealed their fears about going to and from school, including university. They felt they were vulnerable to rape, assault, and other forms of violence for no reason other than their gender.
"Safety is a basic human right that is often taken away from girls. I want to walk my dog by myself, go shopping or take the bus, any basic activity, but I'm constantly on edge. There are so many things boys do every day where they take their safety for granted," one girl said.
Another Canadian girl said, "What worries me most is that there's always such an emphasis on what the girl should do to keep herself safe but there's no education for boys on stopping them from doing these atrocities."
According to the girls and the boys, we have a long way to go before being young and female does not put you at a disadvantage. And yet overall, we have made considerable progress worldwide in addressing discrimination against girls. More and more are going to school and staying there longer, and more are living past the age of five -- but girls' legitimate fear of violence remains.
Even in developed nations, women and girls have become habituated to the everyday threat of violence. They consider it to be a daily reality and are often forced to limit their daily routines and behaviours accordingly.
In Canada, we witness no gender discrimination in university enrolment. Young women often outnumber young men. Yet young women are still afraid of walking home alone at night from the library.
We should be outraged that Canadian girls -- any girls -- are sharing these fears and experiences, but we can also channel our outrage into action.
Ending child and forced marriage -- another threat to the world's girls -- is one area where we're building momentum. I had a chance to witness that momentum in action as part of the Canadian delegation during sessions at the United Nations General Assembly last month. It's encouraging to see that this issue continues to gain serious attention among child rights advocates, civil society, and governments who are talking and working together to find ways to end this practice.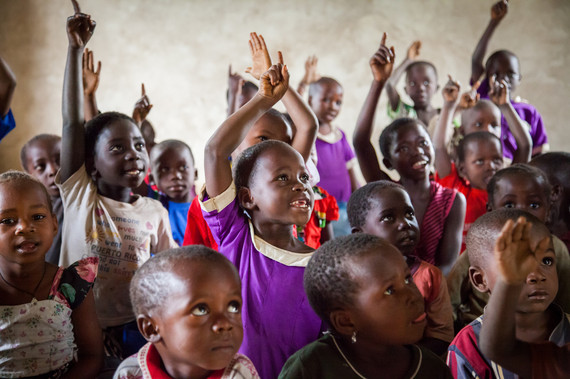 Photo: Plan / James Stone
In the world we all want to live in, all girls and boys have equal and unfettered access to an education. They have access to the healthcare and services they need to lead healthy lives. They are free from forced marriage and other forms of abuse and violence. In that new reality girls' rights are acknowledged, first and foremost, as basic human rights on every part of the planet.
Occasions like the International Day of the Girl remind us that a world where the rights of all children are fulfilled is attainable, due, and deserved.
ALSO ON HUFFPOST: