When I first heard the numbers I was stunned. It took a while for it to sink in.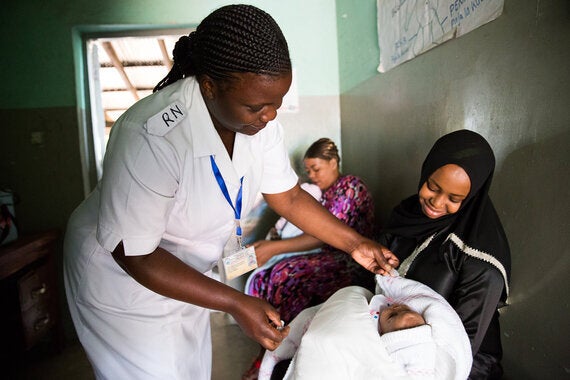 Photo: Plan International/May Sala Lewis
The officials revealed that Prime Minister Stephen Harper was about to announce that Canada would renew its five-year $2.85-billion commitment to saving the lives of mothers, babies, and children who die needlessly from preventable causes around the world every year.
After we digested that, there were lots of smiles in the room. But while we smiled, and even exchanged a few high-fives, we knew the real victory here was for the millions of children and mothers who were not in the room with us that day, who we may never meet, but whose lives will no doubt be saved through this commitment.
In the days before the summit, I hoped, if not half-expected, that the Prime Minister would at a minimum commit to another five years of funding at current levels. Anything short of that seemed improbable since he had taken the unprecedented initiative to invite leaders, ranging from UN Secretary General Ban Ki-moon to philanthropist Melinda Gates to Heads of State, to a summit in Canada to tackle the remaining health challenges faced by mothers and their children in developing countries. And they all came.
I had also hoped that the Prime Minister would meet our network's call for an extra $400 million, or at least come close to that figure. For one thing, that call was based on years of credible, independent research undertaken by the highly respected medical journal The Lancet. Canada is a country of many MNCH experts, coast to coast, who work together in the network -- so we also know what we are doing and what it would take to finish the job. The $400 million amount was considered Canada's fair share of the additional $30 billion needed over the next five years to first meet the global goal of dramatically reducing this needless death toll and then eliminating it altogether.
For another thing, this was a moment to reassert Canada's proven and widely applauded global leadership on this fundamental issue.
But we were bowled over when we learned the final numbers. Even UN Secretary-General Ban Ki-moon said he was delightfully surprised. It was everything we dared to hope for -- and more. It was also simply the right thing to do -- stay the course and accelerate the momentum that has been built since Canada took the lead in 2010. The Canadian government has consistently demonstrated unwavering support for maternal and child health since we hosted the 2010 Muskoka G8 Summit and the world respects us for that.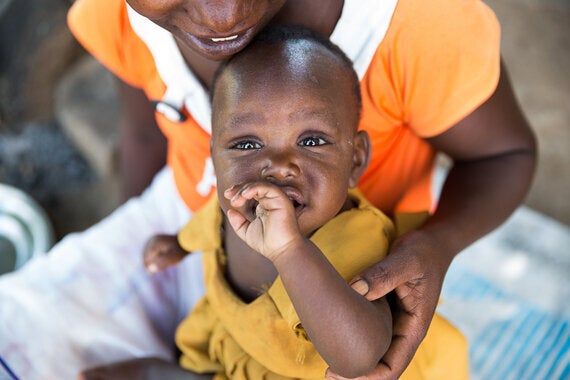 For me, this summit was also an accountability summit. Not just about accountability to donors but also to the communities we support to deliver better health care and build health care systems for all of their citizens. To this end, governments and their NGO partners such as Plan have been doing a much better job of collecting health-related data. Data is not usually exciting, but it is always important. Behind every piece of data is a mother, child or family. For example, when a measles or flu outbreak takes a life in one community, neighbours and people elsewhere need to know so they can take appropriate preventative action.
We also need to know what healthcare approaches work -- and which ones don't, so we can learn from mistakes and less impactful interventions. Without such data, policy-makers and on-the-ground officials are unable to best allocate scarce healthcare resources.
During the summit, Plan Canada invited some senior elected government officials, Canadian donors, and youth advocates to our offices to hear first-hand how Canadian-funded MNCH programs are directly impacting the health of mothers and their children. We presented our visitors with a book of testimonials from people directly affected by our programs and introduced them to some of our local community-based health workers.
One story stands out for its simplicity. A young woman wrote about how her interaction with Plan community workers provided her with the courage to resist the entreaties of her mother, grandmother, and mother-in-law who all urged her not to breastfeed her new baby in the first few weeks. The breast milk was dirty, they said, water was better. Of course they were dangerously wrong on both counts, but that was the prevailing wisdom of three generations. The young mother said her previous three older children were always sick but her latest, the only one to be exclusively breastfed, was always healthy.
This story also illustrates how we don't need new medical breakthroughs or new technology to save lives. Solutions such as breastfeeding, pre- and post-natal visits, and the use of antiseptics are well-tested, easy to implement, and inexpensive. If other western nations follow Canada's example in the coming months and step up to the plate with appropriate additional funding, we can, in our lifetimes, end millions of unnecessary and preventable deaths of mothers and their children. When financial resources and political will exist, the job gets done and we have no excuse for failure.