Courtesy, Hellen Keller International
Just a few days ago I joined Canada's newly appointed Minister of International Cooperation, and head of the Canadian International Development Agency (CIDA), Julian Fantino on a trip to Burkina Faso, one of several West African countries that has for months now been grappling with a severe food crisis brought on by drought, failed crops, and rising food prices that families there simply cannot afford. Added to that is an ongoing and massive influx of refugees from neighbouring Mali, pouring into Burkina Faso to escape the violence and political conflict that has gripped their home country. Like the already food-strapped residents of Burkina Faso, the refugees don't just need a safe place to live, but they also need to eat.
Throughout this visit I was struck by many sights and sounds that will stay with me for a long time -- evidence of how the crisis is affecting lives, how people are coping, and what more needs to be done to avert a crisis from becoming an all-out catastrophe.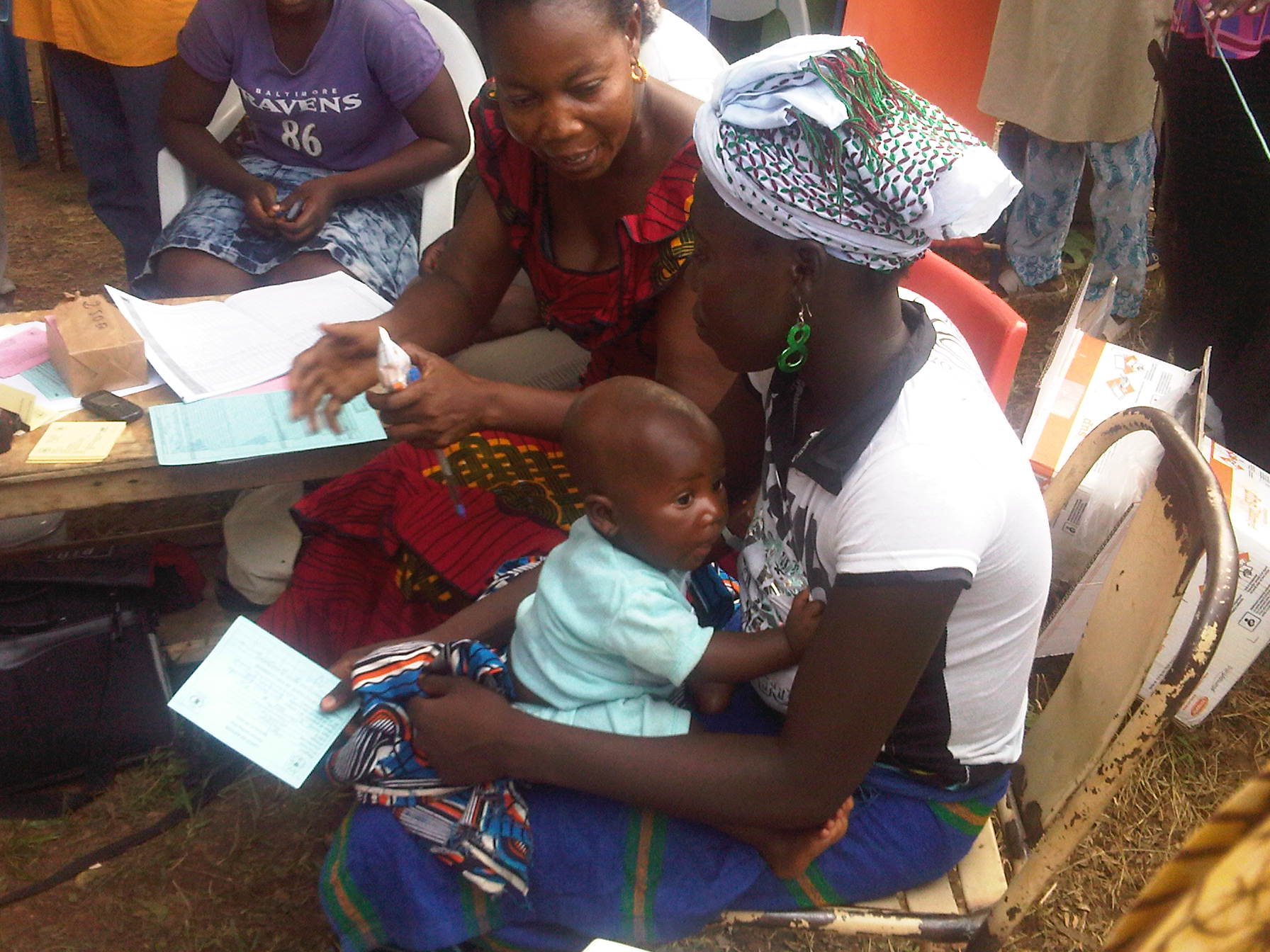 Photo: Courtesy of Plan Canada
I saw mothers and their babies wait in line at a local feeding centre to be weighed and measured by health workers for malnutrition and given food supplements to stay healthy and alive. Monitoring malnutrition rates is absolutely critical work for humanitarian agencies right now. There are thousands of children in the region who are severely malnourished, and therefore at high risk for stunted growth and damage to brain development.
I listened as mothers in a Malian refugee camp fervently expressed their desire to have their children receive an education, even if it means going to a school in a makeshift tent or refugee camp. These mothers travelled hundreds of kilometres to keep their children safe from being taken as child soldiers, and to escape the random violence perpetrated mostly on civilians in conflict zones today. They want to ensure the trip was well worth the risk by giving their kids a chance at a bright future.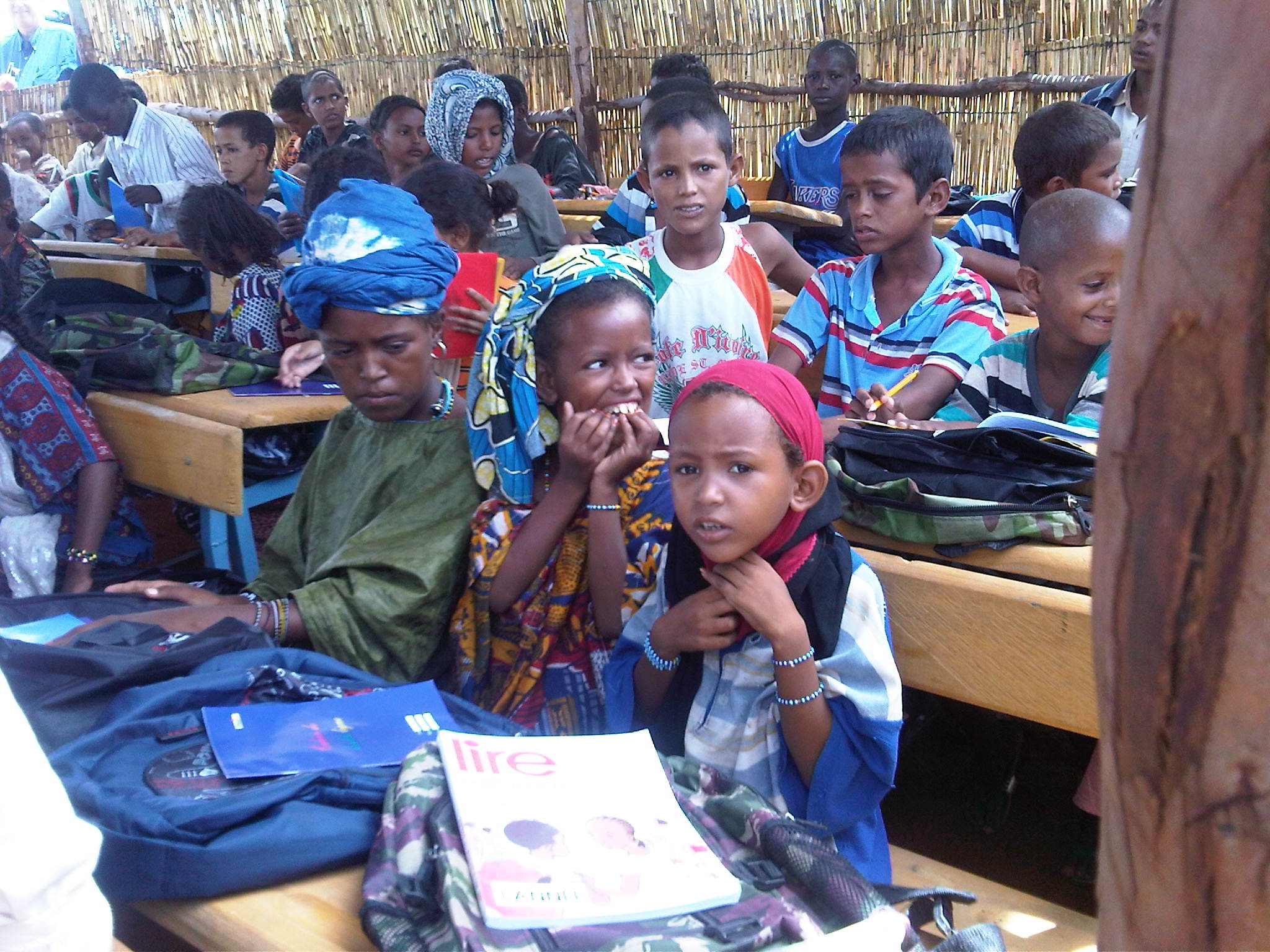 Photo: Courtesy of Plan Canada
When we visited a Plan-supported school for Malian refugee children, a place where children introduce themselves first by saying, "I am a child refugee of Mali" before they'll tell you their names, I listened quietly as these young people shared the cry of their hearts through a simple poem in French (loosely translated here):
Pourquoi la guerre chez toi?
Why is there war in your home (where you live)?
Pourquoi la guerre chez moi?
Why is there war in my home (where I live)?
Nous, enfants du monde entier, nous voulons la paix;
We, the children of the whole world, we want peace;
Plus jamais ça chez toi; Plus jamais ça chez moi;
Never again where you live; Never again where I live;
Vive la paix, vive l'union.
Long live peace, long live unity.
These words remind me that these children and their families are no different than ours -- they too want to live in a country where they don't have to fear random violence and oppression, where there is peace, and where kids can get a good education.
I also heard stories of tremendous goodwill and action among Africans themselves. These are not a people content to sit and wait for help. Malian refugees are sharing what few food and resources they can get in the camp with local Burkina Faso residents who were themselves poor and running short of food before Malians came across their borders. Likewise, already struggling Burkina Faso families are opening up their homes to Malians. No one there chose to be in this situation but they are finding whatever ways possible to survive and help each other.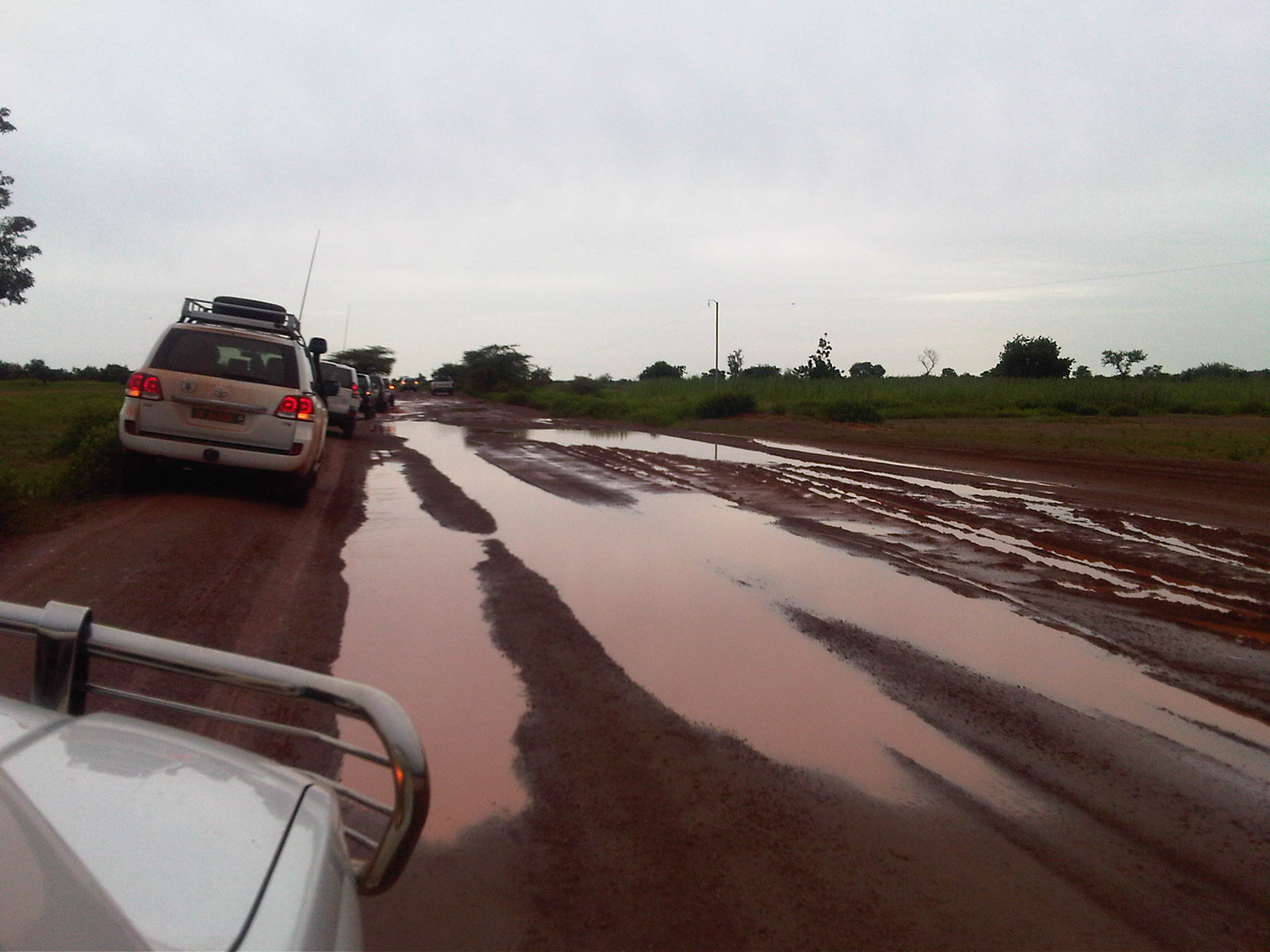 Photo: Courtesy of Plan Canada
After a season of drought and failed crops, and in a somewhat cruel and ironic twist of fate, heavy rains have now come to Burkina Faso and the countryside is looking green. Now the more apt term for this crisis is a "green hunger" because while the countryside is green, food stocks and granaries have now been depleted and the next harvest is far from ready.
Humanitarian agencies now face a critical time in the months ahead because families need more of our support and resources to carry them through this barren season until the next harvest. Otherwise, people will be forced to pursue desperate survival measures like harvesting crops before they're ready, halving their output, or slaughtering livestock as a food source when instead they could be leveraging that livestock for future and longer-term farming and agriculture production. People will be forced to sacrifice the things they need for a stable future just so they can survive today. Could anyone blame them when faced with a similar situation?
I think again of those children I met and their poem for peace. While humanitarian agencies like Plan and fellow members of the Humanitarian Coalition continue to respond to this crisis in the months ahead, continue to provide clean water, food, schools for children and other resources to help people cope and recover, I will keep the faces of these children and the words of their poem in mind. Knowing that these are the future leaders of African nations and that if we can keep them alive today, then hopefully they can grow up to plan and fulfill their visions for a world of peace and security.