There are three problems with the Canadian Radio-television and Telecommunication Commission's (CRTC) decision on differential pricing or so called zero rating or free internet data. Restricting the ability to differentiate prices can limit internet adoption, especially among the poor and elderly. Second, the CRTC has not performed an assessment of its framework on incentives to invest in networks. Finally, in creating the regulation, the CRTC appears to have prioritized one group of Canadians above others.
My reaction gathered attention because I served on the President Elect Transition Team for the Federal Communications Commission in the USA.
While my views should not be construed as government policy, they do reflect the findings of my research and my learnings from Canadian teachers and colleagues at Aalborg University in Denmark. I received no financial compensation to participate in the CRTC hearing or to engage in the discussion.
My goal is to encourage regulators to use evidence-based approaches to policy, for example studying empirically whether zero rating deters entry into the marketplace or harms competing applications. I suggest that regulators use analytics tools to investigate internet traffic. I am one of few academics who has performed empirical studies of zero rating and free data, which I submitted to CRTC.
I also highlighted incorrect information submitted by the Canadian Media Concentration Research Project, a group which supports the new framework. From its statement, the CRTC downplays, if not rejects, empirical research to develop the framework.
The role of free data in the provision of mhealth and egovernment services
My research documents that at least 10 million people use zero rated internet services for AIDS and prenatal care. In emerging countries, some 2000 women and children die daily in childbirth, deaths that are largely preventable through prenatal care enabled in part through free internet messaging.
AIDS sufferers in emerging countries rely on similar services to ensure their medications are not counterfeit. While many mhealth mobile apps have been launched, some never get traction because many low income users cannot afford the cost of a subscription.
Sadly in 2016 India's Telecom Regulatory Authority (TRAI) banned the very technologies that allow the poor to access health care information for free. Meanwhile India's neighbors employ free data and have significantly higher rates of Internet adoption among their poor. It's odd that TRAI took such a turn after having created one of the world's great regulatory stories, something I experienced having worked in India. Beginning in 1999, TRAI liberated the mobile market with differential pricing, and a decade later, subscriptions had increased 500 fold while prices fell by 95 percent.
In spite of its software industry success, India still has one of the lowest rates of Internet adoption of any country. As a result of the CRTC's ruling, Canada, like India, have some of the most restrictive regimes in the world for zero rating. It would seem that the better way for the CRTC to support Canadians would be to partner with Health Canada to enable free mobile video for prevention and management of the costly chronic diseases, rather than to micromanage the marginal pricing practices of firms.
The ability to offer a price is itself a form of communication, if not of speech. The freedom to differentiate product, service and price is at the heart of a market economy.
Differential pricing as an incentive for 5G network investment
During this period, Canada had a leading role in the rollout of new network technology as well as broadband adoption, according to the OECD. I describe how wireless networks underpin the world's greatest bilateral trading relationship between the US and Canada.
However the CRTC's new framework gives short shrift to the importance of investment, suggesting that investment is nothing more than adding more pipes to manage undifferentiated data flow. The CRTC paradigm of so-called "neutral" or "dumb pipe" connectivity in which broadband providers sell subscriptions based only on speed and volume is incompatible with the 5G intelligent networks in which billions of human and non-human users need discrete amounts of data with guaranteed quality of service. It is precisely the ability to differentiate in value, offer, service, technology, and strategy that drives a company to invest.
The CRTC's restrictive pricing framework presents a significant disincentive for investors. Supporters of the CRTC's decision argue that the Internet is a public utility, and therefore should be managed by the government. If that is the case, the government should nationalize broadband networks and give the shareholders their money back. In a market economy, the CRTC's differential pricing framework amounts to a price control which reduces return on investment and is a form of government taking without compensating owners.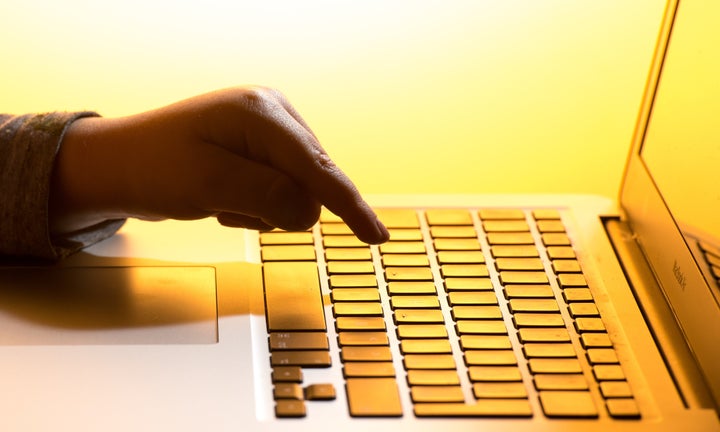 Prioritizing one group above others
In the process to create its framework, the CRTC leveraged Reddit to create the appearance that its regulations were embraced by all Canadians. Reddit is a cool platform, but using it in a so-called expert, independent regulatory proceeding, marginalizes other groups, particularly the elderly who are less likely to be online.
To be sure, the Canadian users of Reddit are likely pleased with the CRTC's framework, at least in the short run. Its primary users, described as males aged 18-29, may favor mandated flat rate internet service. But users with different needs and budget, and those who have never tried the internet may well appreciate a differentiated service. First internet time users now have yet another barrier to try the Internet, the prohibition of a free trial.
The ability to offer a price is itself a form of communication, if not of speech. The freedom to differentiate product, service and price is at the heart of a market economy. Courts in Netherlands, Sweden, and Slovenia have struck down restrictions on zero rating. For the most part, the world's telecom regulators are permissive, if not encouraging, of a practice that creates competition and allows different people to meet their needs at different price points. Indeed free data has been around for more than a decade and is embraced in Denmark, a leading digital nation.
The CRTC is going in the opposite direction of the world's telecom regulators; it seems to believe that it knows better than the user herself.
Follow HuffPost Canada Blogs on Facebook