reuters
I first visited Rusinga Island, Kenya almost two years ago for a month of voluntouring or, as I like to call it: "making myself feel better about having more of everything than I really need." John Geddes, the founder of the Canadian not-for-profit CanAssist, has worked extensively in the area and suggested that this would be a great place to start. And when I arrived, I quickly figured out why.
On the island, I met the incredible Benta Odhiambo a.k.a. Mama Benta. She is the founder of Little Stars Foundation, a Kenyan not-for-profit organization that runs an orphanage, a grade school, a farm to feed the orphans and a women's micro-finance group to assist local widows with attaining sustainable employment. Mama Benta does all of this in her retirement.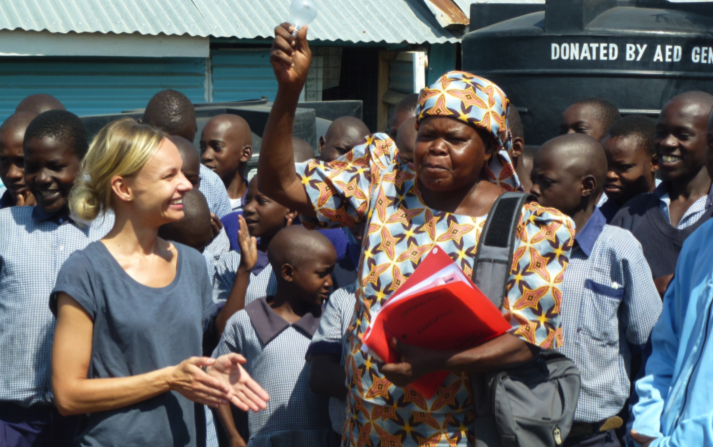 I spent four weeks living with the locals, playing with the kids, talking to the elders and recording almost 200 hours of footage. The local Rusingans were intrigued by the process of filming. They lamented the fact that Kenya has little in the way of a film or television industry and expressed excitement at the idea of their stories appearing on a screen somewhere. I was charmed by the shy smiles of the children as they reached to hold my hand. I was stunned by the beauty of the landscape. I was captivated (and spooked) by the local legends of things like "night running witches." I became determined to raise awareness about (and assistance for) this intriguing island.
Back home in Canada, I shared the images with my business partner and producer, Carole Aeschelmann. We naively decided to create a series of videos highlighting the desperate needs of the island. How could people see these beautiful faces and hear of their struggles and NOT want to help? But it only takes a quick Google search to underscore the problems with this: there are so many places in need. And there are so many people clamouring for attention. We've become almost immune to these images of poverty, disease and affliction. How could we help my new friends and family on Rusinga Island?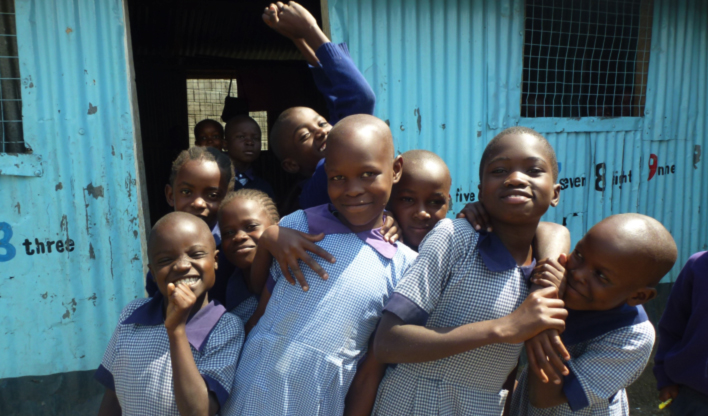 Simultaneously, Carole and I were planning to make a career leap with our fledgling company, Plus 8 Pictures, from lifestyle/travel television to feature films. (Note to anyone else thinking of doing this: DON'T DO THIS). Making lifestyle television shows can be exhausting and at times soul-sucking. But it pays the bills. Carole and I had been flogging a SciFi thriller script around to huge praise but no funding for several months. It's a common story.
We decided to start smaller with a horror/thriller: they can be made cheaply without stars attached and every once in a while, one of them makes it big. We could be the next Blair Witch, Cloverfield or Paranormal Activity! Naïve? Yes. But impossible? No. Now, if you're fazed by overwhelming odds, you're probably not in this industry.
Full of enthusiasm, Carole and I brainstormed around "scary." I drifted back to Kenya, to the campfire stories of witches known locally as Nightrunners. During the day, you're perfectly safe. But the witches are the reason that you don't go out at night. They will curse you. They will corrupt you. They will kill you.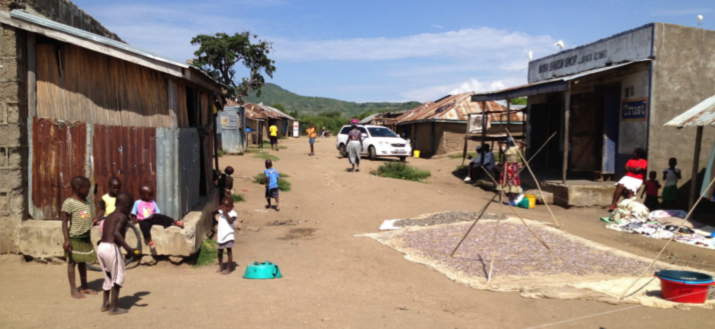 And that's when the concept of Fund a film; Aid an Island was created. We decided to make our first feature film, Nightrunners, by combining the popularity of horror/thriller genre films with a beautiful location and a team of Kenyan locals who are thrilled at the prospect of telling a story featuring their own culture while being paid to tell it.
We're a year into the process now. I have returned to Rusinga Island twice now with a scouting crew to audition local actors, hire local crew and scout locations. A Kenyan Nightrunners Film Secretariat was formed. They have been hired as everything from location managers, to transportation coordinators, to cooks. Many of them will act in the film. Two of our Kenyan leads are Little Stars students.
The Little Stars foundation will also participate in profit sharing for the film. Mama Benta, as the Executive Director of Little Stars and as our Kenyan Executive Producer of the Nightrunners movie, will distribute these funds through the existing infrastructure of her foundation for food, clothing, school supplies and teacher salaries. We know that any money raised will go where it is most needed.
The next adventure is to raise the remaining funds required for production. How will we raise money for a film that's being made by a whole village? We're crowdfunding, of course. It can't be that hard, right?
For more info on the Nightrunners movie or the crowdfunding campaign visit: