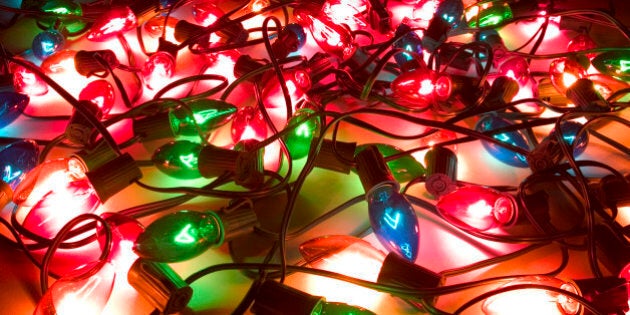 Tom Leggett's life-changing day started like many Saturdays. A little work was required on the siding of his house, so after a lazy breakfast, he called a neighbour's son, who worked in construction, to help him. They had nearly completed the job when the neighbour's son had to leave. Tom, noting that there were only a couple more panels to install, told the young man not to worry. He'd finish the work himself.
That was his last memory before waking up in Royal Columbian Hospital. He'd been rushed there after his 15-year-old son found him lying beside the ladder, blood trickling from his left ear. He had a punctured lung and multiple fractures, including one to his skull. The gravest threat was a subdural hematoma, bleeding in his brain. He was lucky to be alive.
As a trauma physician at Royal Columbian Hospital -- one of the busiest trauma units in Canada -- I can tell you that Tom's case is all too common. When I meet people and tell them what I do, they often ask what the most common accidents and injuries are. Those who watch a lot of American TV imagine it might be gunshot wounds. Many people assume, particularly at this festive time of year, that the majority of victims end up in emergency due to alcohol-related car accidents.
While it is important that we raise awareness around these often preventable tragedies, auto accidents aren't even a close second as the major cause of trauma. Falls account for over 50% of the injuries that land people in our hospital. Of those, almost a third involve a ladder (and even more involve stairs).
Between them, stairs and ladders account for 70% of all trauma cases. And the number of incidents is highest in certain months: June through September, when much outside-the-house work gets done; and then again in December, when people hang lights and ornaments, both inside and outside the home.
Most of these accidents could be avoided if people followed a few simple rules to ensure that a time of celebration doesn't result in an accident that could affect the rest of their lives.
1. Hire a professional. I myself never get on a ladder to reach anything higher than what's required to change a lightbulb (in a standard 8' or 9' ceiling, nothing higher!). Anything above that and I hire a professional. They have the proper training, experience, and equipment to do the job safely.
2. Adhere to the "belt buckle" rule. From the nature of Tom's injuries, and his position on the ground when his son found him, his trauma team believes he was reaching to his left when he fell. Always centre your body (where your belt buckle sits) on the ladder, and never reach beyond the rails. Better to take a minute to climb down, reposition the ladder, and then continue than to risk a trip to emergency.
3. Stay off the top. Never stand on the top few rungs of a standard ladder, or the top of a step ladder.
4. Consider the environment. Ensure you're wearing proper footwear. If the ground is uneven, or the ladder needs to be angled left or right, it's not a safe set up. If it's icy or windy, ask yourself: do those lights really need to be hung today?
5. Consider your condition. If you are tired, stiff or sore, or have had a little too much eggnog, you're not the person for the job.
6. Use a spotter. Have someone with you, to steady the ladder and remind you not to take risks.
I could add one more: don't be male. For people between 30 and 59, men are 67% more likely than women to end up in the trauma unit due to a fall. Consider not just the immediate pain and inconvenience of an accident, but the long-term implications during prime income-earning and family-raising years.
Tom would be the first to tell you that recovering from a brain injury is not simple. And he was one of the lucky ones. It took over a year and a half of intensive therapy by a team of skilled professionals, the love and support of his family, and his own personal perseverance, but he's now back at work and able to resume most of his previous activities.
He won't be hanging any holiday lights this year, though. He's hired someone for that job.
Follow HuffPost Canada Blogs on Facebook