Flickr: cogdogblog
Taking place over 17 days from Jan. 18 to Feb. 3, the 11th Dine Out Vancouver festival features prix-fixe menus at more than 215 restaurants around the city, along with special hotel offers and one-off foodie events.
Vancouver at any time of the year is a gourmet's delight. Its position on the Pacific means that the seafood is nothing short of spectacular, meat and vegetables are sourced locally and the excellent British Colombian wines rarely make it out of the country.
Add to that the best Chinese food outside of China, in the suburb of Richmond, and you can see why the city is fast becoming known as the place to eat.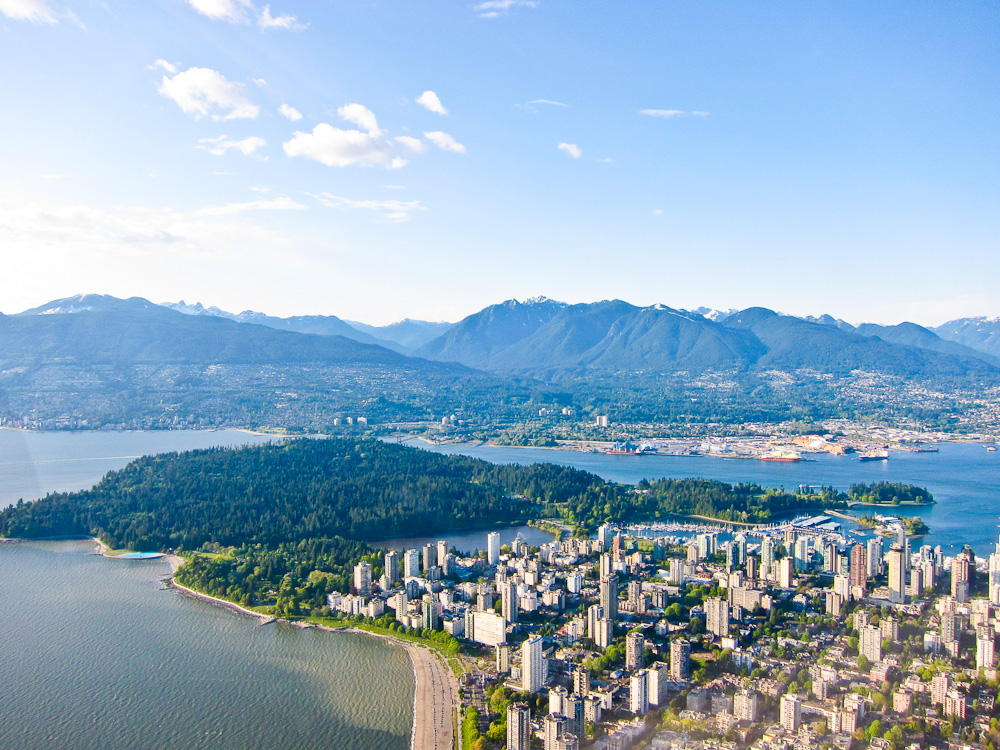 Recently I spent a few days here and as well as the obligatory fine dining, I did a food cart tour of the city and capped it all with something only Vancouver can offer — a spectacular fly 'n dine experience. Unfortunately I'd missed out on the Dine Out Festival, but if what I ate is anything to go by, then you certainly won't be disappointed by this year's event.
FOOD CARTS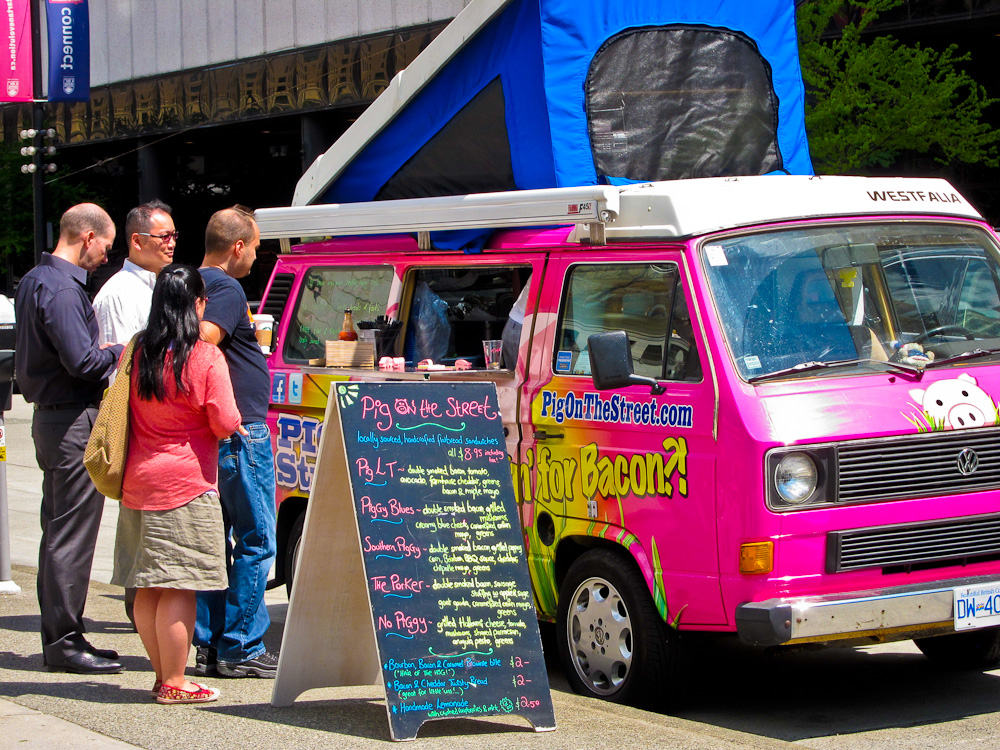 It took the 2010 winter Olympics to get the city fathers to allow food carts in the streets and there are now over 100. Before that they'd only licensed hot dog stands, although Japadog, a Japanese fusion sausage managed to bend the rules and were the first gourmet food cart. Licensing is still strict and it's not only based on hygiene as the city has a panel of food tasters who influence the decision.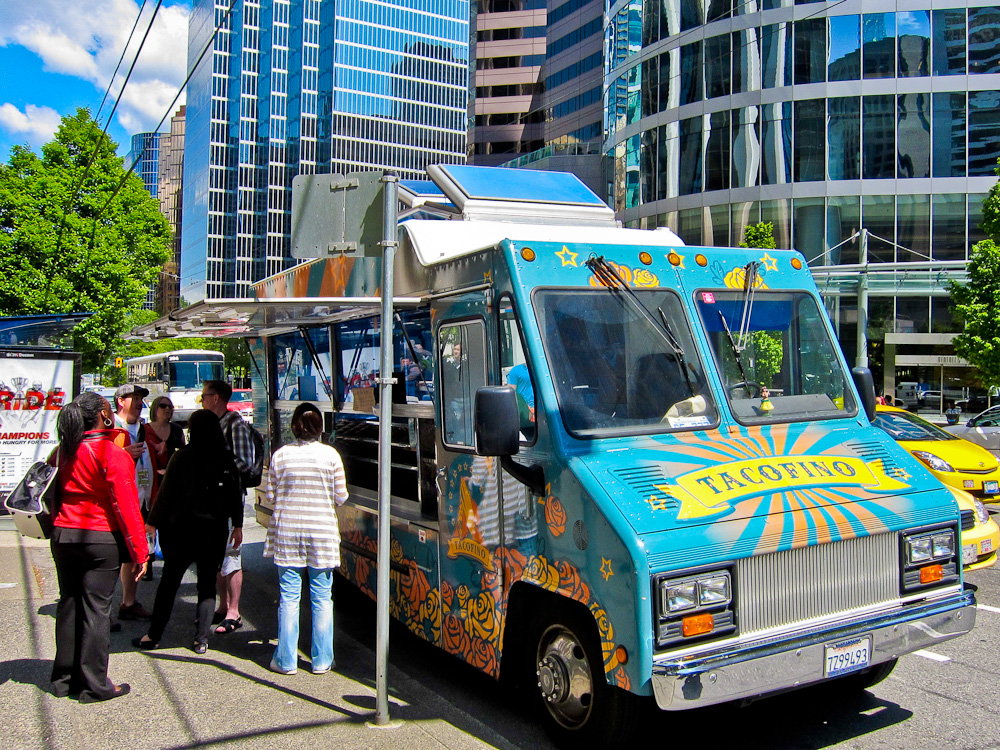 The great thing is that these carts are now all over downtown and you can go from a barbecue pulled pork sandwich at Re-Up BBQ, to tuna tacos at Tacofino, then a grilled cheese sandwich at Mom's Grilled Cheese. My favourite, though were the Indian kebabs at Soho Road Naan Kebab.
Some of these vendors will be appearing at the Street Food City II event where 13 trucks will gather in one place with tenting, heaters, seating and music making a festive mid-winter outdoor feast.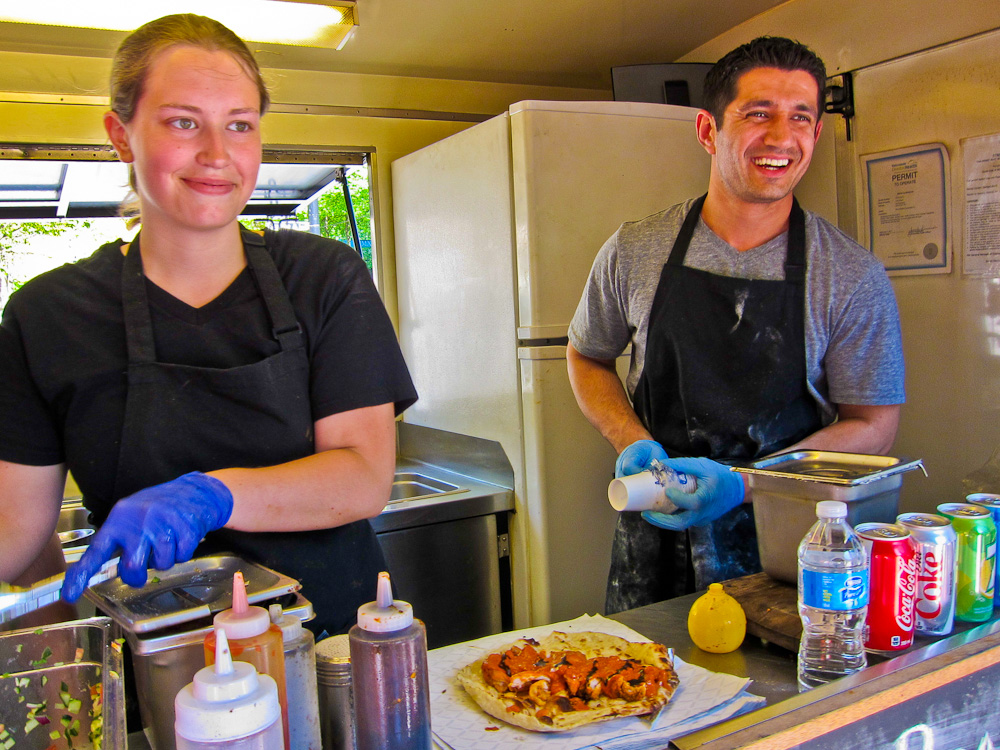 RESTAURANTS
I can recommend two restaurants who will be participating in the Dine Out Vancouver. The Raincity Grill has been defining Pacific Northwest cuisine since it opened in 1992 and sources all its ingredients from a 100-mile radius.
The products are raised, grown, and caught in the most ethical manner available and the menu is a tribute to the local farmers, fisherman and producers of British Columbia. "Farm-to-table" has become a recent catch phrase but at the Raincity Grill it has been a philosophy for 20 years.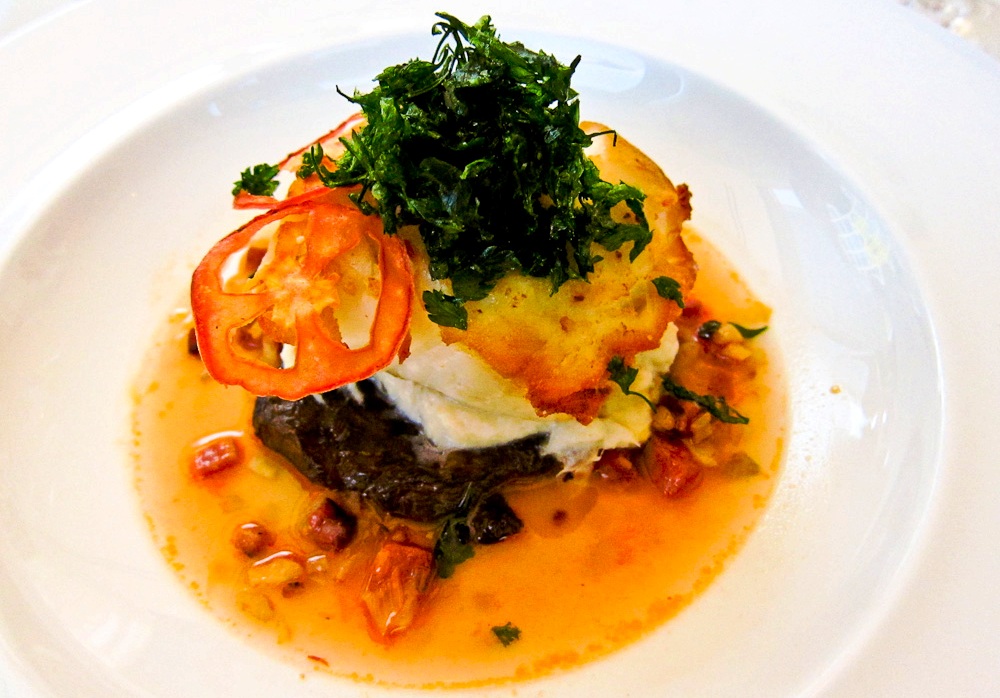 More upmarket is Oru in the Fairmont Pacific Rim Hotel. Executive chef Darren Brown also serves food from the Pacific Northwest but also adds flavours of the Pacific Rim. An outstanding dish is the sake-cured Haida Gwaii sablefish.
The fish comes from the former Queen Charlotte Islands and is layered with Alaskan salt cod brandade, roasted Jerusalem artichoke, melted leeks, with chopped fennel, onion and chorizo in a tomato-mirin broth. It looks so simple but is absolutely brilliant, the different fish flavours shining through and the spiciness of the chorizo giving it a cutting edge.
FLY N' DINE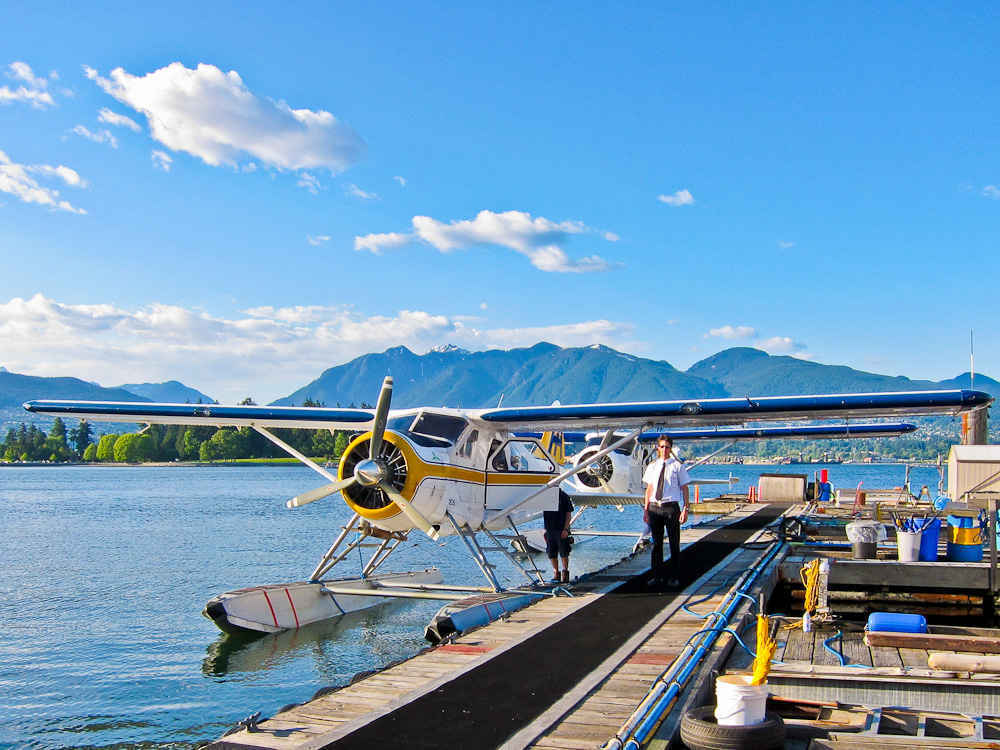 Fly 'N Dine must be the quintessential Vancouver experience, although it won't be available for the Dine Out Festival as it only runs from May to September. You go down to the harbour in the early evening, and catch a seaplane to your dinner.
The DeHavilland DHC-2 Beaver only takes six passengers and circles the city before touching down in Horseshoe Bay where it delivers you to the Boathouse restaurant. After an excellent meal you're picked up in a stretch limo and are ferried back to Vancouver.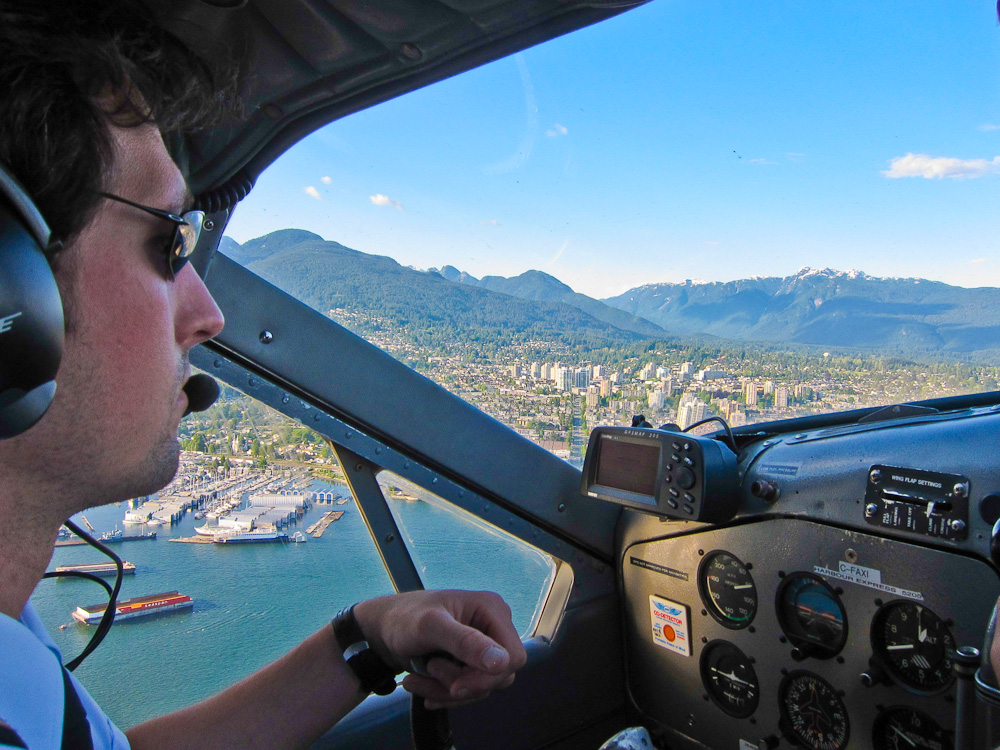 DINE OUT FESTIVAL
From Jan. 18 to Feb. 3, 200 restaurants will be offering three or more course dinners at $18, $28 or $38 with suggested British Colombia wine pairings at extra cost. Participating hotels will have rooms rates of $78, $108 and $138 and special packages. There's a full menu of unique food-themed events and activities, including culinary tours, cooking lessons and special dining experiences.
Throughout the festival, diners can take part in the Best Bite Awards by voting for their favourite festival experiences and be automatically entered to win the Dine Out for a Year contest.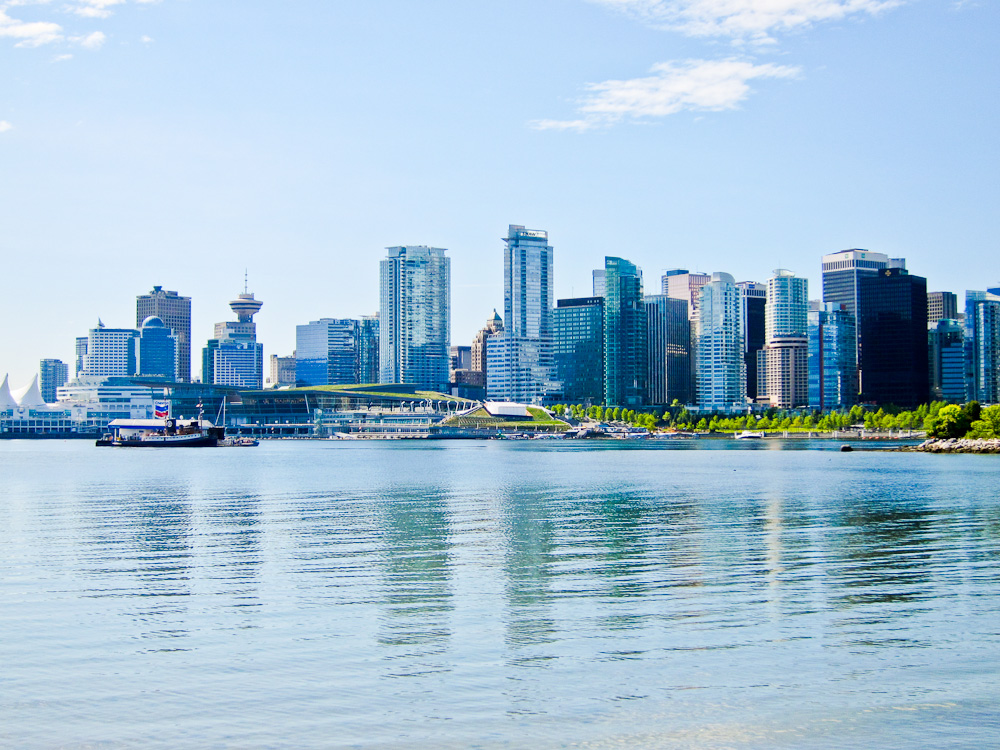 On the event schedule this year are a blend of old favourites (such as Street Food City; Plated & Paired at the Public Market; Secret Supper Soirée; and Act I, Eat 1) and new additions, including The Grape Debate (a lively wine debate followed by B.C. wine tastings); Tea Cocktails & Tapas (tea-infused cocktail class paired with tasty tapas at The Urban Tea Merchant); and an experiential Speaker Series at Edible Canada on Granville Island (taste cheese, wine, beer, bitters and more under the guidance of a local expert).
Tourism Vancouver has tourist information. British Columbia Travel has information on the region. Canada Travel has information on the country.
All pictures copyright Rupert Parker.