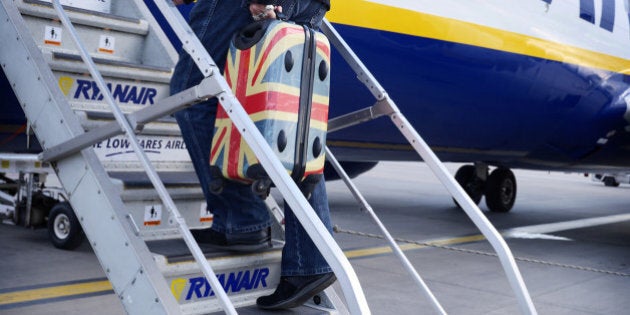 One of my favourite moments in the TV series The Apprentice (the British version, of course, a.k.a. the original), has three contestants sitting in the back of a black taxi returning from a disastrous task. After a long despondent silence, the woman sitting in the middle turns to the man on the left and says: "There are two types of people in the world -- energizers and sappers." She pauses, then adds: "And you are a sapper."
Our approach to change can be similarly divisive -- enthusiasts and resisters. There are those who welcome change, who see it as an exciting opportunity, who are at ease with uncertainty and moving into the unknown, who do not concern themselves with romantic attachments to things past. And there are those who resist, who worry things won't work out or everything will actually just get worse, who like certainty, and who, I suspect, are saddened by the passing of things warm and familiar.
Change is much on my mind. Not surprising really -- I'm leaving Vancouver as my four years as British Consul General come to an end. So my family will move from a West Coast Canadian city to a small village in rural England. Our house will be different. My wife will return to the NHS and I will change jobs. Our children will go to University and a new school. Our daily contact with Canadian friends and colleagues, with supermarkets where we know the aisles, restaurants where we know the menus, walks where know the trails -- all will change.
It does not help that British Columbia is one of the most abundant places in the world -- a natural environment that is as stunning as it is rich in resources. Steady growth has matched that of the U.K. through recent years. The people have a North American "get her done" attitude combined with a British dry humour, stoicism and grounding. And the relationship with the U.K. is founded as much on values as heritage. It is so close it's akin to a mutual adoration society.
My job has been one of great fortune as well. I've witnessed the launch of a rocket marrying British technology with Canadian innovation, supported companies landing in the U.K., helped British environment and education businesses contribute to the B.C. economy, promoted things British from Bond to The Bard, and commemorated the Battle of Britain.
Yet valuable as this has been (I hope), our personal lives are small compared to the changes currently taking place on a global scale. 2016 is proving to be a radical year. The U.K.'s decision to leave the European Union is, of course, foremost in my mind. We know it has the potential to affect many things. And of course the U.K. has a new government, led by a new prime minister, Theresa May. The U.S. will have chosen a new president by the end of the year; not to mention numerous other geo-strategic shifts, or the ongoing environmental challenges brought about by climate change.
So, change is happening, personally and globally. It will do so regardless of whether we are enthusiasts or resisters; whether we choose it or not. What matters, what determines our success, is how we adapt.
Resisters must accept change is inevitable, that there's no such thing as "staying the same" or "returning to the way things were;" and that it is indeed the clichéd opportunity to discover, to excite, to grow, to improve. Yet enthusiasts must ensure, that in their unmitigated welcoming of all things new, they do not discard what worked or what mattered; nor must they determine future choices on the basis of the latest headline or twitch in the market.
Response to change requires a positive acceptance of the reality, a calm head, and clear strategic thinking. I don't want to leave Canada. And I don't want to stop being a Consul General. But I shall. There is no time for wistful dreaming about how nice it would be if everything could stay the same or just keep going. Nothing does. And in doing so, instead I wish my successor Nicole Davison (@NicoleDavisonFCO) as much happiness as I have had, and look to do all I can to make a success of whatever comes next.
Follow HuffPost Canada Blogs on Facebook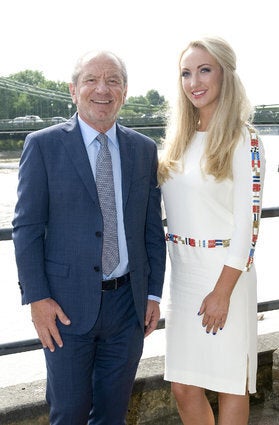 'The Apprentice': Where Are They Now?