Increasing the rights of Indigenous people in Canada has been a stated priority for Prime Minister Justin Trudeau since his 2015 campaign, though little progress has been made since.
In a speech this February, Trudeau promised a new legal framework for recognizing the rights and titles of First Nations people, though the move has been met with mixed reaction from First Nations communities who have seen his plans as more self-indulgent than substantive.
Relations between the Canadian government and First Nations citizens remain in a sorry state. The government has neglected the rights of First Nations in pushing pipeline projects through Squamish territory,raising concerns for the environmental damage to their land. Trudeau's proposals may result in the replacement of the nearly 150-year-old Indian Act, weakening even further the land rights of First Nations communities.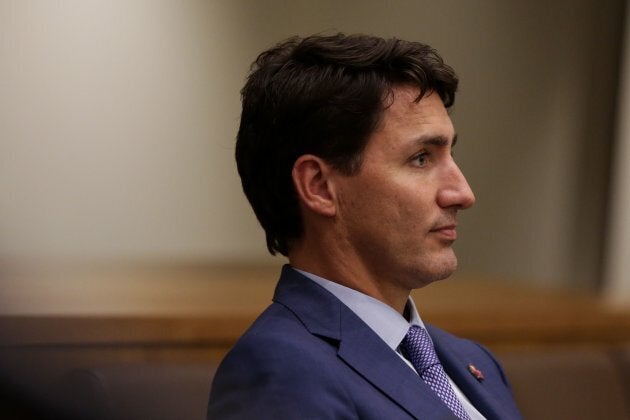 As the Canadian government fails to respect their rights, the First Nations' quality of life has been declining. A 2016 study by Statistics Canada found lower literacy rates among off-reserve First Nations adults compared to non-Aboriginal Canadians, with only 33 per cent of First Nations adults being able to comprehend high school level texts.
Shockingly, even among higher-skilled First Nations adults, employment discrimination was rampant. A highly literate First Nations adult had a 75 per cent chance of being employed versus an 87 per cent employment prospect for non-Aboriginal, Canadian-born adult with low literacy.
Poor education and job prospects have led to more crime in First Nations communities, with the Canadian justice system being excessively punitive to Indigenous offenders. First Nations have represented a rising share of Canada's prison population, growing from between one to two per cent of prisoners before 1960, to 26.4 per cent today.
Once imprisoned, First Nations, especially Aboriginal women, are more likely to be put into solitary confinement and experience harsher punishments than others. Tragically, this has resulted in high ratesof prison fatality, exemplified by the 2014 suicide of Eddie Snowshoe following 162 days of solitary confinement, where the Albertan penal system placed himas a result of mental distress and repeated attempts on his own life.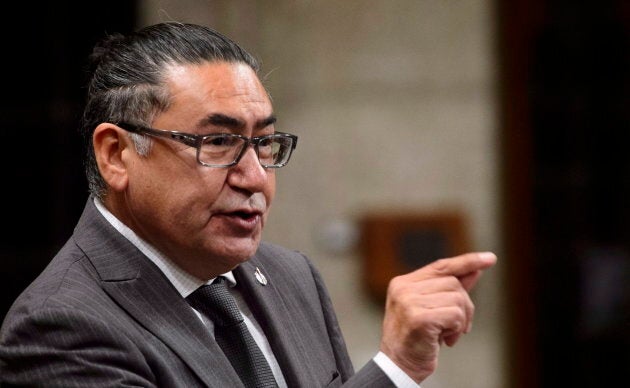 From land disputes to employment discrimination to systemic racism in the penal system, Canada's First Nations constantly suffer from marginalization. But political theatre has made Canadians unsympathetic to their cause.
A recent public opinion survey found that 32 per cent of Canadiansthink Trudeau apologizes too much for historic wrongs, with 53 per cent saying First Nations citizens should do more to integrate into Canadian society. This is worrisome since provinces, which act as the authority in most issues affecting First Nations communities, continue to rule against them in matters of legal independence.
In 2017, the Superior Court of Ontario ruled against an intrafamily dispute between Six Nations of the Great River members being governed by the laws and customs of the Haudenosaunee Confederacy. This unconstitutional precedent violated the First Nations' right to self-government, one set out in Section 35 of the Constitution Act in 1982.
Justice Deborah Chappel of the Superior Court dismissively commented on the First Nations law that would have otherwise governed the case as "a complex, expensive and likely very protracted litigation journey with no clear map, no set destination and no end in sight." The case is currently awaiting decision before Justice James Sloan of the Ontario Court of Appeals in Kitchener.
Against the backdrop of these sad developments, there is the promise of a private members bill launched by Ne Democratic Party Member of Parliament Romeo Saganash to ensure that Canadian law is in harmony with the United Nations Declaration on the Rights of Indigenous Peoples. While the bill cannot compel changes in the Canadian system, it would create obligations for the Canadian government to concern themselves the right to self-government for First Nations that they have ignored.
Saganash played an instrumental role in the passing of the Declaration through the UN's General Assembly. Bill C-262 passed the House of Commons in May, though it has little advanced in the Senate since.
From the Liberal government, however, remains plenty of rhetoric on indigenous rights, and little substantive policy. If little is done to respect the rights, titles, laws, and customs of First Nations in Canada, the government's promises will continue to ring hollow.
Have you been affected personally by this or another issue? Share your story on HuffPost Canada blogs. We feature the best of Canadian opinion and perspectives. Find out how to contribute here.