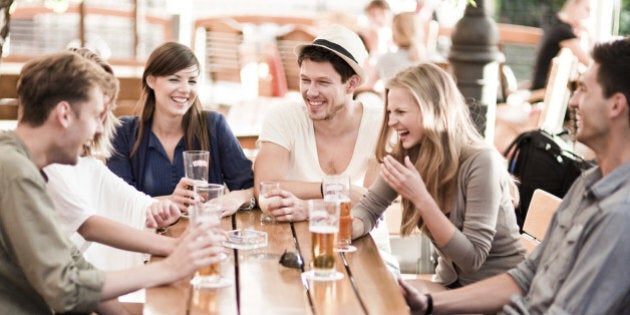 Generally when the phrase "gluten-free beer" is mentioned, it elicits an image of a poor-tasting, obscure beer that no one is ever excited to drink.
While the gluten-free market has exploded across Canada -- providing gluten-free alternatives for anything from pizza to pasta -- the same cannot be said for the beer market. With Health Canada stating that one in every 100 Canadians suffer from Celiac disease, and a recent report from Visiongain estimating gluten-free products as a $4.64 billion global industry in 2016, that's a significant market brewers can't ignore.
In fact, that same report lists gluten-free beer as one of the most in-demand, fastest-growing opportunities for the gluten-free market.
Because traditional brewing methods rely on using wheat or barley as a base grain (both of which contain gluten), gluten-free options haven't always been available for beer drinkers. Thankfully with the advance in modern technology and brewers finding alternative grain bases like corn, rice, millet, buckwheat and sorghum, there are now a handful of breweries that have responded with some surprisingly good alternatives.
Here are five gluten-free beers that are sure not to disappoint.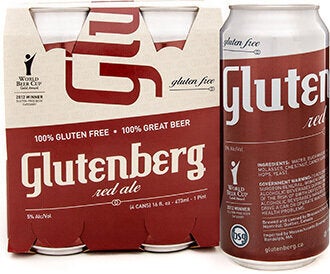 Photo credit: Glutenberg Brewing
Montreal-based Glutenberg takes gluten-free brewing seriously. Rather than just providing a gluten-free beer as part of their line-up, the entire brewery is gluten-free and they produce five varieties: a blonde, American pale ale, red ale, India pale ale (IPA) and white ale. Their red ale is practically indistinguishable from traditional red ales.
Glutenberg's Red Ale has a roasted chestnut fragrance with hints of caramel and coffee, and pairs particularly well with red meat.
2) Lakefront New Grist Pilsner

Photo credit: Lakefront Brewing
New Grist was the first gluten-free beer to be certified in the U.S. and is made without wheat or barley, instead substituting rice and sorghum. The pilsner is light and refreshing with a citrusy taste, making it an easy summer sipper.
Pouring a clear gold colour, there is a nice fruit aroma that comes off this beer. Hints of citrus and green apple offset the sorghum's natural malt. New Grist pairs nicely with grilled fish and vegetables.
3) Whistler Brewing Forager Lager

Photo credit: Whistler Brewing
B.C.-based brewer Whistler Brewing has also moved into the gluten-free market with this award-winning lager. Also utilizing sorghum and rice, this lager pours amber in colour and could go toe-to-toe with their traditionally brewed lager.
What makes Forager special is the use of Bravo and Saaz hops, giving it a nice floral aroma and a mild herbal taste. It pairs nicely with chicken or cheeses.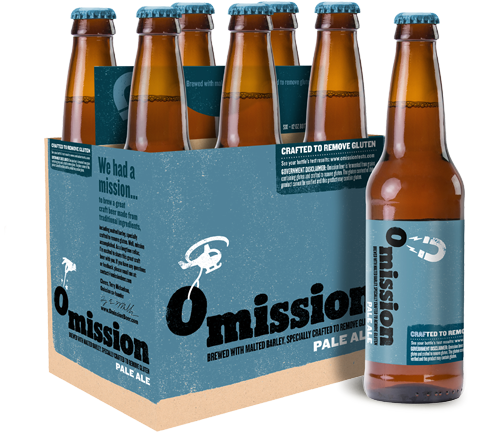 Photo credit: Omission Brewing
Unlike the other beers on this list, Omission is brewed in the traditional method and then goes through a gluten extraction process. While the beer is independently tested for traces of gluten, this doesn't necessarily guarantee 100 per cent removal. That said, each bottle has a unique code that allows you to see its test results.
Omission tastes similar to a Sierra Nevada IPA, with a bold hop-forward taste coupled with a caramel malt body. This beer pairs well with smoky cheeses or barbequed meat.
5) Microbrasserie Nouvelle-France Messagere Aux Fruits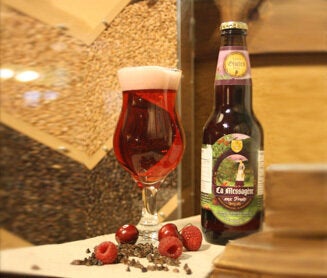 Photo credit: Microbrasserie Nouvelle-France
Another Quebec-based brewery, this microbrewery also focuses specifically on gluten-free options brewing up a pale ale, red ale, lager and -- for something a little different -- a raspberry/cherry/black currant beer.
This fruit beer offers a sweet and tangy flavour, which makes it perfect for pairing with cheeses and chocolate.
More and more, breweries are seeing the benefits of crafting great-tasting gluten-free beer. As the craft beer market grows, so too will the gluten-free market, meaning those with gluten allergies will have something to cheers about.
Ryan Tessier is a beer writer and reviewer based in Vancouver, B.C. He has written for publications such as Vancity Buzz, Vancouver Is Awesome, JustBeer and more. Follow him at @SessionAle on Instagram and @SessionAles on Twitter.
Follow HuffPost Canada Blogs on Facebook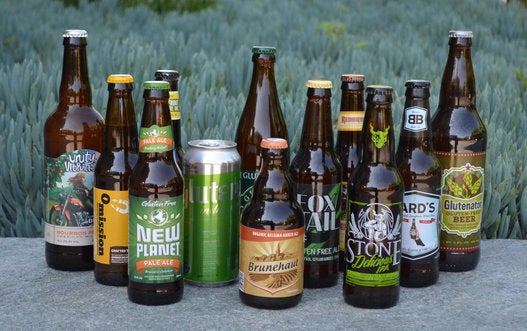 Gluten-Free Beer Taste Test