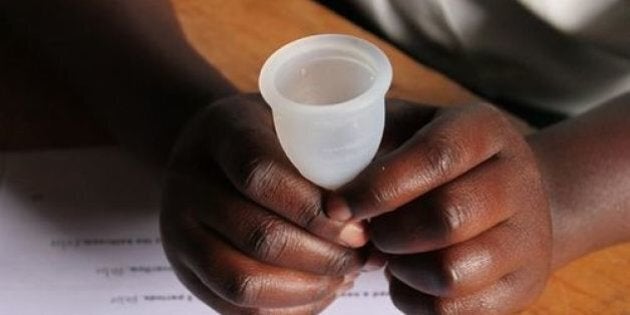 Women of the world, listen up! If you have ever considered making the switch to a menstrual cup, this is the time to do it.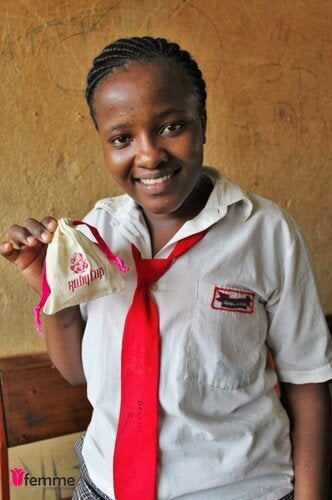 Since 2013, Femme International has been working with Ruby Cup to provide women and girls in East Africa with menstrual cups to help them manage their periods in a safe, healthy and sustainable way.
Menstrual cups can be reused for up to 10 years and provide 12 hours of comfortable, leak-free protection. Not only do they remove the financial burden of menstruation while being eco-friendly, but they allow girls to attend school all day without having to worry about her period. Without having to find a safe and private latrine to wash herself. Without having to resort to rags or tissues because she wasn't able to purchase pads this month.
Menstrual cups may be life-changing for women in Kenya, but all women can benefit from switching to a cup. Cups are made from high-quality surgical grade silicone and can keep tens of thousands of tampons out of landfills. They are comfortable and easy to use, and through initiatives like the Buy One, Give Two campaign, you can create a real and lasting impact on a woman's life.
On May 28, the world will celebrate Menstrual Hygiene Day -- a day dedicated to talking about menstruation as a global issue. As a woman's rights issue, a health issue, an empowerment issue.
Not all women have access to the tools they need to manage their menstrual cycles.
We all know exactly what it's like to get our period at the worst possible time. To run to the nearest pharmacy to buy emergency tampons, and then to feel like our uterus is getting stomped on, over and over again.
It may not be our favourite week of the month, but it is something that we've learned to live with. It is a topic that every woman must contend with during her lifetime, one that every woman is intimately familiar with, and yet it is also something that we rarely think about and discuss in a public venue.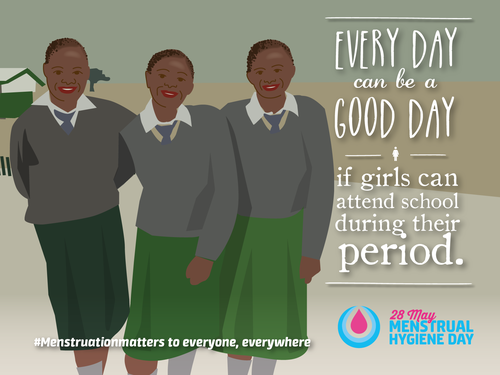 That is why Menstrual Hygiene Day exists -- to bring the issue of menstruation into the spotlight because not all women have access to the tools they need to manage their menstrual cycles.
Millions of girls around the world will miss school each month because of their periods. Because they don't have sanitary supplies, because they don't understand what is happening to them, or because they are taught that it means they are unclean and dirty. Menstruation is all too often a source of shame and embarrassment for women and girls, stemming from age-old cultural taboos and customs.
It doesn't have to be this way. Young girls have enough challenges to deal with without having to worry about her own body.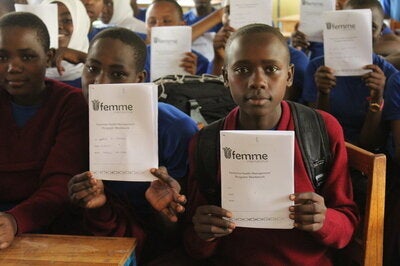 Femme International uses health education to empower girls to feel confident, every day of the month. Through specially designed educational workshops, Femme offers essential reproductive and menstrual health and hygiene information, and distributes menstrual management supplies.
A girl in Kenya will miss an average of four days of school each month because of her period. Femme and Ruby Cup are working hard to change this, and now you can get involved, too.
Femme International has been distributing Ruby Cups since 2013, and the results speak for themselves. Girls have reported improved school attendance and performance. They feel confident and are able to participate in fun activities with their friends.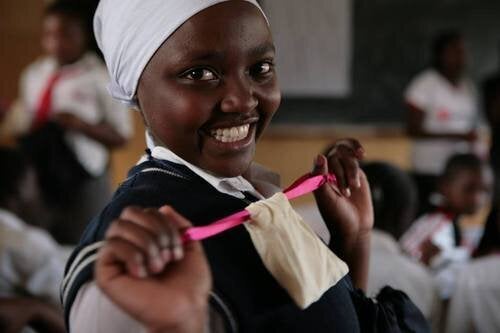 "I do more things during my period because I am using a Ruby Cup. All the time I feel comfortable, and I can play without any obstacles."
This year, celebrate Menstrual Hygiene Day by making your period more sustainable, and empowering a woman in East Africa to do the same. Because menstruation matters, and all women deserve to manage their periods with dignity.
Donate to Femme International's educational programs here.
Follow HuffPost Canada Blogs on Facebook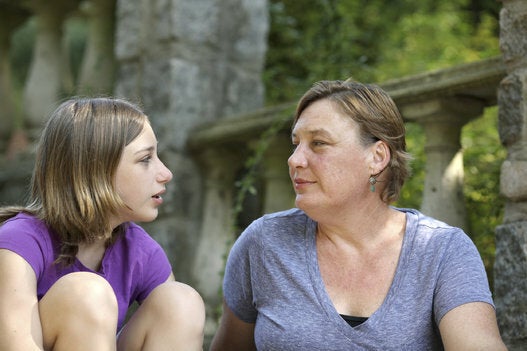 How to prep your daughter for her first period