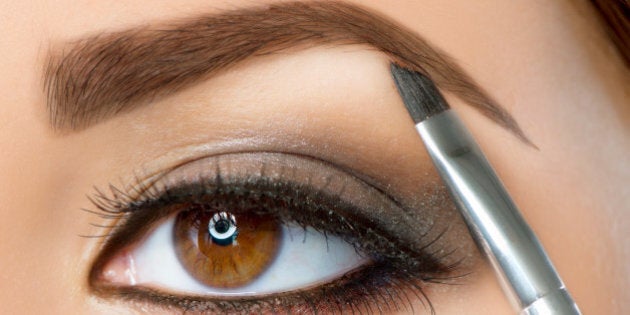 Fall is my favourite season! So many gorgeous colours to choose from and the fashion is bold and comfy.
To find out the latest beauty trends for fall, I spoke with Canadian beauty expert Sonia Leal-Serafim at Giorgio Armani Cosmetics. Sonia shared the top trends and tips for beautiful makeup this fall.
What are the new trends for fall cosmetics?
There are a lot of new fall trends this fall that range from graphic liner, strong brows to bold lips. However, my favourite fall trend is the "new smokey eye." Think of a non-perfect smokey eye that anyone can achieve easily and quickly. It's not perfect, but still sexy.
Apply it with your middle finger, gently tapping on your lid up to your crease blending it out and use the angle brush to line the top and bottom of your lash line smudging it with your finger.
Which colours are on trend?
Definitely all kinds of shades of orange and deep plums.
Who can wear these new colours?
Anyone can wear the new smokey eye. It's universally flattering and you can control how light or how dark you wear it. It doesn't have to be dark or dramatic. Apply it sparingly for a daytime or natural-ish smokey eye or apply it more liberally and build it up and apply onto your waterline, for a more dramatic look, .
TIP: Top it off with with a beautiful copper orange with your finger in the centre of your eyelid to catch the light to really create the most gorgeous dramatic effect.
Full on fashionista? Then the pouty deep plum lip is for you. I recommend that you keep the rest of your face fairly natural or it can easily look a little goth.
TIP: If a bold lip is not your thing but still want to be on trend, wear it on your nails. Nail lacquer in mauve eclipse is absolutely gorgeous, (along with) wearing jewels at the end of each finger tip.
How to apply these colours to your autumn wardrobe?
Gone are the days of matching our makeup to our wardrobe. Almost anything goes, but I definitely wouldn't wear both colour trends at the same time. Instead keep the tones the same. Orange colours with warm tones and plum with cooler tones.
When can you wear these new fall colours - for day or evening?
You can wear almost any of these new fall colours day or night. As long as it's not all trends and all colours at once. If your wearing deep plum on your nails, match it to your lips, but keep the rest of your face natural. Or if you opt for the new smokey eye, wear it with a nude lip.
Any tips on application for mature skin?
Absolutely the best tip for mature skin is to keep everything soft. Softer colours and softer lines. Liquid eyeliner can become harsh on mature eyes, change it to a softer liner. A fantastic softer eyeliner and also great to fill in over tweezed eyebrows softening them, as well as colouring grey eyebrow hair. Change hard or bold lips to a softer colour lipstick. Softer is really the key word.
I also can never answer this question without including applying your makeup with a magnifying mirror. As you mature your vision may decrease, or you may not be able to see or apply your makeup easily if you wear glasses. I have worked with several mature women who didn't realize that their eyeliner is not meeting their eyelashes, leaving a space there, which defeats the whole purpose of wearing eyeliner.
Don't stop using your bronzer for fall. We tend to think of bronzer as part of our summer beauty routine for that sun kissed glow, but as we move into fall and winter natural light becomes more grey, especially in Vancouver.
A light sweep of bronzer combats this greyness, gives skin a nice healthy looking glow all year round. To take it up a notch, add the new highlighter palette to the top of your cheek bones and the bridge of your nose to add that beautiful healthy glow without too much shimmer.
I love all these beauty tips and trends for fall. I am going to use these helpful tips as I continue to expand by beauty routine this autumn!
Your suggestions are always welcome, as I continue on my journey to live life to the fullest. Let's have the very best 2015!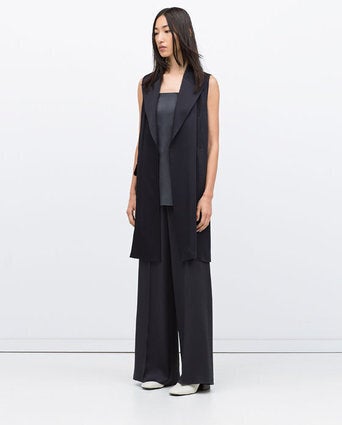 Fall Fashion 2015: HuffPost Canada Style Contributor Picks