Before visiting Austin, I had the idea of looking for options for bike tours as a way to see this exciting city. When I arrived, the temperature was 32'C and amazing sunny days. The perfect setting for a bicycle tour of Austin.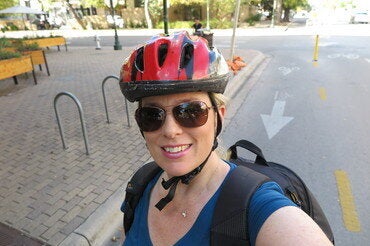 When I arrived to Austin, I ended up getting a bike from Austin Bike Tours and Rentals, they provided me with a map, water bottle and a can of spray paint (yes, you read that right). Off I went on my adventure of Austin.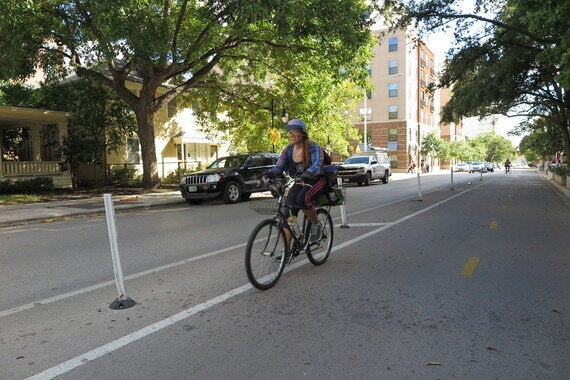 Austin has a great network of bike lanes and paths to follow. My first stop was the Texas State Capital building, where I was able to take the in the sights facing Congress Avenue.
It is easy to ride around Austin. The weather is usually mild and the roads (for the most part) fairly flat. I was on a bike with three gears and found that to be plenty for an afternoon ride.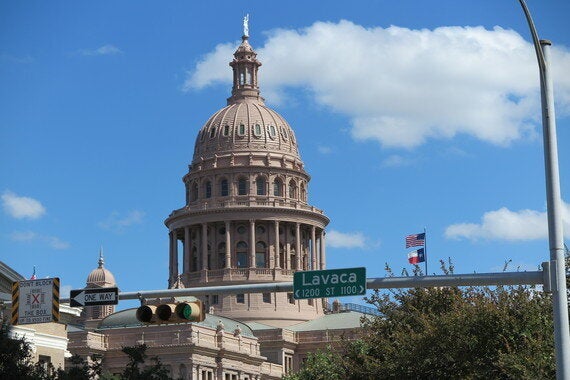 You may be wondering why Austin Bike Rentals gave me that can of spray paint. There is an amazing outdoor art gallery called, "HOPE Outdoor Gallery" located in downtown Austin. This is a dynamic space where you can view art, take photos, meet interesting people or bring a can of spray paint and add your own contribution to the space.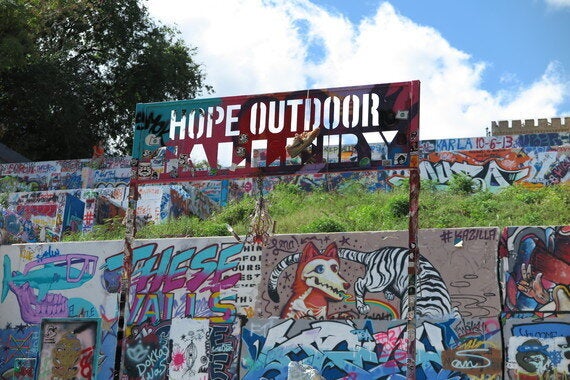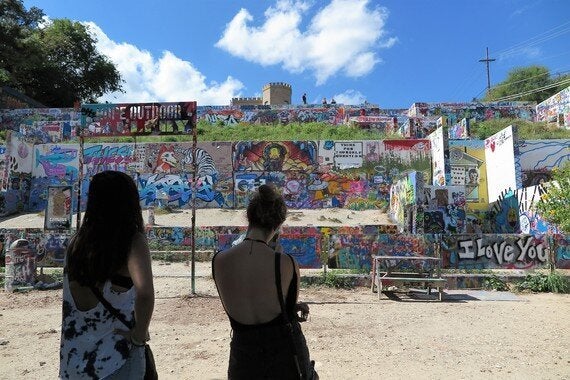 I continued my ride to the University of Texas - Austin and on the way back, I stopped for lunch at Leaf Salad. It was an amazing salad with friendly staff.
That is another aspect of Austin that I loved, fantastic food. Life changing barbeque restaurants (of course!) to a variety of healthy places to grab a bite.
If you have been to Austin, I would love to hear your favourite places to visit.
Your suggestions are always welcome, as I continue on my journey to live life to the fullest. Let's explore some wonderful places and have the very best 2016!