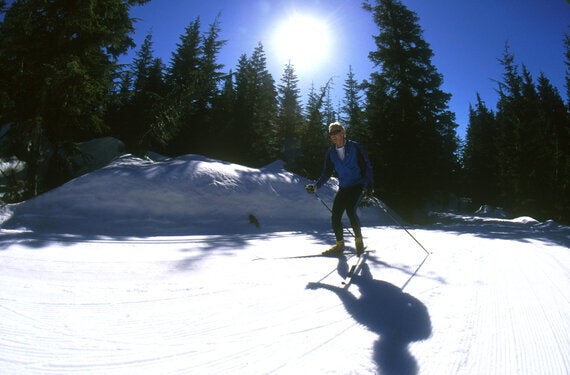 Being outdoors and enjoying nature is one of the happiest parts of my life. Cross country skiing is in that category of happy experiences. In fact, it is probably at the very top of the list.
It is an amazing way to be outside, get some fresh air and make friends. Best of all it is really easy to learn.
Recently, I spoke with Michael Thomas, Nordic Operations Manager at Cypress Mountain and Michael shared with me his top tips on how a beginner can learn to cross country ski.
What are the top benefits of cross country skiing?
It is an excellent activity for maintaining fitness throughout the winter months. It is a sport which requires the use of most muscle groups and it is an excellent cardio workout as well.
Cross country skiing has less impact on the joints than trail or road running and it is a great alternative to mountain or road biking on snowy/icy streets. It is a great activity in which to experience the outdoors away from the chaos of city traffic.
Although some city parks have cross country trails in the winter, most centres are located in semi wilderness areas where trails traverse forests and hills. Cross country skiing is a great social activity and most centres are supported by various clubs which are always recruiting members.
How does a person start? What do they need?
Generally all someone needs to start is a positive attitude and a willingness to learn (and not get too frustrated at the start!). Like with any sport a moderate level of physical fitness is generally required but this can vary with the individual.
Some pre-existing injuries such as knee issues may be factors as well so all folks should do an honest self-assessment before commencing any activity. Most cross country ski areas offer rentals and lessons which are highly recommended to folks who have never skied before.
Can anyone cross country ski?
This question is best answered by explaining the two cross country ski techniques. Classic cross country skiing involves body mechanics that approximate walking down the street. That is the skiers arms and legs move in equal and opposite directions and the skis slide parallel along tracks in the snow.
Skiers can proceed at their own tempo and the technique is more forgiving in terms of skills such as balance and weight transfer.
What clothing should a person wear?
Most cold weather running or cycling wear would be sufficient for folks who do not wish to purchase Nordic skiing specific clothing. It is important to have a good base layer (moisture wicking preferable).
A heavier jacket and gloves as well as ear warmth may be a good idea on colder days but as heat is generated by physical activity layers can be shed. It is important that skiers re-layer once the activity is completed.
Any other tips for a beginner
Remember that most commercial ski areas have reliable snow removal and well-marked approaches, mountain weather is highly variable and care should be taken with driving at all times. Snow tires are highly recommended.
A reputable ski area will have staff experienced with dealing with mountain newcomers and staff will be available to answer questions and provide direction.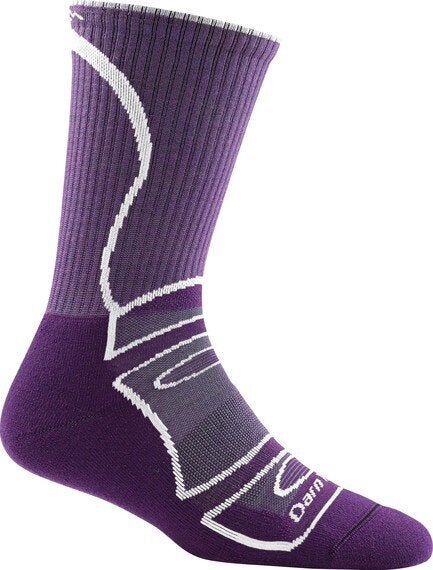 How to keep your feet warm
What are the best socks for cross country skiing?
For cross country skiing, look for a form fitting performance sock in a micro crew height (that means that it will come up just to the top of your boots, ensuring maximum comfort and support). Depending on the fit and comfort of your boots you might want either a minimalist lightweight pair of one with some light cushioning but either one should have seamless toe construction to prevent bunching and pressure points in your boots.
Merino wool socks are especially good for high output winter activities like cross country skiing thanks to their many natural attributes. Merino wool socks are breathable, non itchy, wick moisture away from the skin of your foot so that you won't feel clammy, stay warm even when wet, don't rub and won't cause blisters!
On top of all that they are naturally thermo-regulating (which means they will adapt to your body temperature this is because Merino sheep live in extreme climates so their wool has evolved to work equally well in hot and cold environments).
How do you care for these type of socks?
Merino wool socks can be washed in your machine on a warm cycle and then thrown in the dryer with the rest of your load, although merino wool socks are naturally anti-microbial (no stink) so you can always wear them for another workout if you need to!
How to ensure a proper fit?
Socks should fit the form of your foot well -- especially around the arch of the foot (look for an elasticated knit here) Make sure that you buy the right size and look for seamless toe seams and ribbing around the ankle and leg.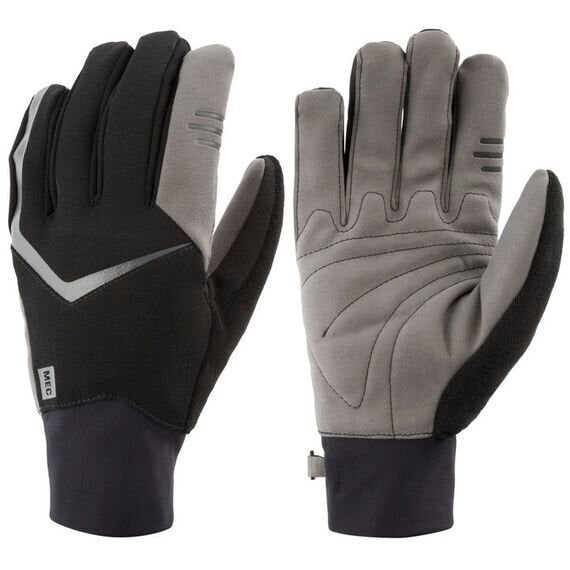 Top Tips To Keep Your Hands Warm!
Warren Springer, MEC in-store expert shared some of his knowledge about how to keep hands warm.
How to choose the best gloves for Nordic skiing?
Fit is important for Nordic ski gloves. Make sure you have a snug fit that moves with you. This is why we recommend trying a glove with the pole you intend on using.
When choosing a glove you should ask yourself what kind of weather you're prepared to ski in. If you're a fair-weather skier you needn't worry about having protection from snow and rain and focus your concerns on breathability and wind protection.
In general woman's extremities get colder faster; therefore woman may need a warmer glove, like a mitt.
What is the difference between expensive gloves and less expensive gloves?
Cost difference comes down to construction, material and design features. Gloves that are waterproof or highly wind resistant can be more expensive because they often include a membrane that is sandwiched between the outer shell and the insulation to insure warmth by blocking the wind and cold.
This membrane has microscopic pores that are small enough to prevent water from penetrating but large enough to allow some perspiration to escape.
Dirt and oils can negatively affect a glove's breathability, as grime can interfere with the microscopic pores that allow the glove to breathe. We suggest washing them by hand in warm water and mild soap.
What materials are good for Nordic skiing gloves?
Perspiration is often the reason gloves and hands end up getting wet, so if you heat-up fast and sweat a lot during activities make sure to look for a highly breathable glove that doesn't completely block the wind.
What you're wearing on your body can also affect your hands. Make sure you're head and core is warm because once your core temperature drops, the body will constrict the blood from limbs and focus on warming the core, which means cold hands.
I am going to be using these tips to improve my cross country skiing and stay warm!
Please share your comments below. If you have any questions, I will do my best to find an answer for you.
Your suggestions are always welcome, as I continue on my journey to live life to the fullest. Let's have the very best 2015!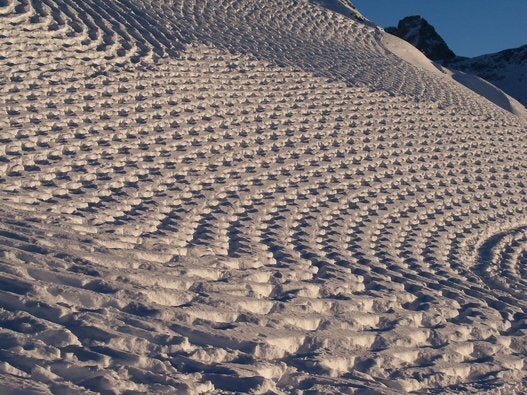 Snowshoes, Math Create Frozen Art