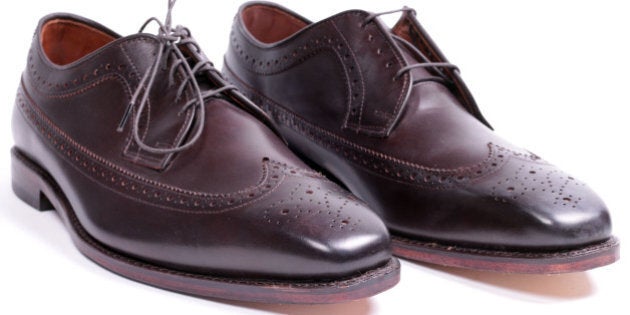 I have had a lot of questions on social media about men's fashion and style. You asked for more men's style blogs, so here we go..
I think (and most women do too) that it is so attractive when a guy has on a pair of really nice shoes. They don't have to be expensive or flashy, but just footwear that are nicely kept and a good reflection of the guy's personal style.
To find out the latest on men's shoe trends for fall, I spoke with Imran Badshah, Men's Footwear Buyer for DSW Canada. Imran shared with me all the hot footwear trends for guys this fall and how to keep your shoes looking fresh!
What are the hot shoe styles for men this fall?
· Brown Wing tip Dress shoes: Can elevate your fashion cred with a suite or a pair of slim jeans. I have a pair that gets the most use of ALL my shoes. Try out cap toe dress shoe's if you're covered in the wing tip department. Either way, the more narrower width shoes are on trend. To be clear, square toe shoes are not in!
· Leather casual boots: This is the fashion guys must have. At least 6 inches in height, all leather with a side zip is the best combination. Only tying the laces half way up and letting the top opening flap open says 'I don't care, but this looks great'. These are the shoes to wear kicking around or going out during the weekend.
· Sneakers: Every designer is showing sneakers in their line this season, from the high end to the low. It's all about details like zippers, mixed fabrics, prints, buckles, etc. Fabrics are in leather You'll see all types of heights, from low to mid to high tops.
The best way to wear sneakers is with non-athletic clothing. Try wearing sneakers with chino's and a button up to hang out with friends. It's also in fashion to wear sneakers with suits, so how can you go wrong? Just don't wear sloppy old sneakers... Keep them clean. In winter there were will be a lot of water proof and fur lined sneaker options available, so the snow can't stop this trend.
Which colours are on trend this fall for men's shoes?
· This season in dress shoes you will see a lot varieties of brown. Brown is the new black, when it comes to dress shoes. There are so many and shades of brown including, chestnut, cognac, tan, dark brown, and more.
· In dress, you'll also see shoes in navy and burgundy if you want to make a statement!
· In casual shoes, black and brown might be the main stead, but navy and charcoal are great updates.
How can men choose the right shoes that will fit their wardrobe and lifestyle?
Look at your wardrobe and think how the above trends would fit in. Shoes, clothes and accessories work together to create an overall statement, and you want to make sure that statement is consistent and right for you.
Comfort is something that more and more footwear brands are incorporating into their new collections.
How to care for your shoes (with the fall weather coming!)?
I always keep a shoe shine brush in my desk at work and one on top of the shoe rack in my foyer. That way if I notice a scuff, I can easily blend it out in a few seconds. Clean and put on shoe polish before brushing for optimal results.
Any other tips or trends coming for fall?
Magazines, Instagram and watching how other guys are wearing things on the street are the best ways to get ideas on how to wear something well and pull it off. Too often, guys are scared of trying a trend because they aren't sure if they can pull it off.
Have confidence and try on new styles of shoes. Once you have it on, have an open mind. Chances are you look great, it just needs to be paired with the right outfit!
I hope you found these shoe style tips helpful.Your suggestions are always welcome, as I continue on my journey to live life to the fullest. Let's have the very best 2015!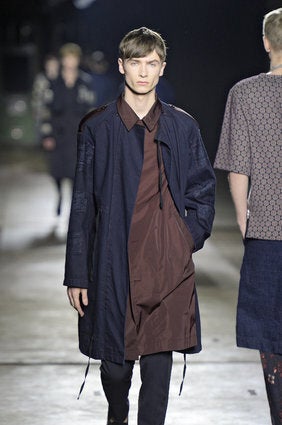 Men's Fall 2015 Fashion Trends