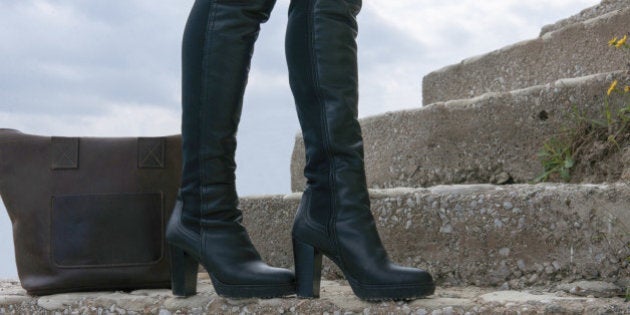 I love fall. It is my favourite season because of the beautiful weather with a slight chill, and the rich colours that are on trend this season.
To find out the latest shoes styles for fall, I spoke with Diego Greco, Product Line Developer at Hush Puppies. Diego shared with me some of the top trends for footwear this season.
What are the hottest trends for fall footwear?
The 70s revival continues with chunky heels, platforms, and lug soles being a major trend.
Lots of suede. You'll see it on heels and of course on boots.
Patchwork. Patchwork primarily used on boots will make a renaissance this season.
You asked about footwear, but expect to see fur and shearling especially in outerwear, but on some footwear as well.
BIG boot trend: Over the knee boots. And look for them to be tight. Most popular toe shape continues to be pointy. Fringe detail will also be very widespread.
What are the hottest colours?
Black. Goes without saying black will be the no.1 colour. Hot colours to look for this fall will be deep red, or burgundy, or the "pantone color of the season marsala". Camel will also be prevalent especially used in suede. Cognac.
With patchwork being a big trend for the season, colour blocking and material play will also be popular.
What styles of boots are on trend this season?
Ankle booties will once again dominate the early parts of the fall season. If you're looking to make a statement opt for suede. Leather ankle boots will also be big. Look for lots of hardware for a grungier look. Might be seeing a sprinkle of western inspired looks as well.
Combat boots and boots with a lug sole will again be very popular for fall'15. Lastly with the 70s trend very much in effect, tall boots, especially over the knee, will be the wow boot of the season. Details to look for will be fringe, suede, patchwork, and definitely look for them to be fitted.
How does footwear fit in with fall fashion? Any new ways to mix shoes and style this season?
Sure, how about a long floor duster coat with a pair of fitted over the knee boots!! Or a pair of suede ankle boots with fringe detail to go along with your brand new shearling jacket ready for the cold weather ahead. Or why not rock your hardware bursting black booties with your favorite moto jacket.
What to look for in quality footwear?
One simple and easy way to judge quality footwear would be to feel the upper. Rarely you will find a poorly constructed shoe if it is made with a very soft and luxurious leather. Something else to look for would be how a shoe is bonded to the sole. If glue marks are evident and the bonding just looks sloppy, that would probably indicate low quality. The bond between a sole and a shoe's upper should look clean, and have a seamless finish.
How to care for shoes as the weather changes?
Keep your shoes clean. You're probably worried about coming off as some compulsive obsessive, but like anything else you'd like to preserve and keep new, keeping your shoes clean will go a long way.
As the weather changes, protecting your shoes with a waterproofing agent and keeping your leather shoes well polished is highly recommended.
I hope you found these shoe style tips helpful.Your suggestions are always welcome, as I continue on my journey to live life to the fullest. Let's have the very best 2015!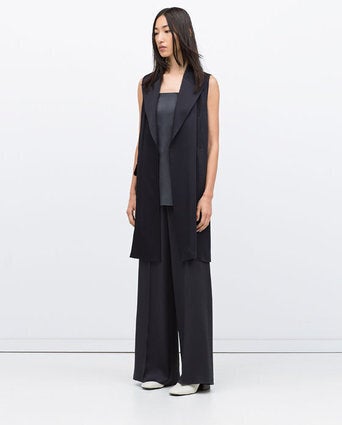 Fall Fashion 2015: HuffPost Canada Style Contributor Picks