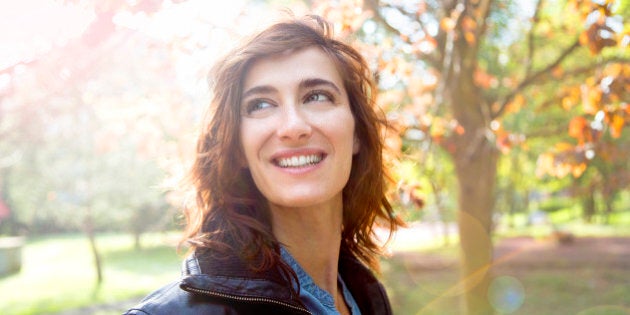 I love fall fashion! My favourite time of year. The colours are gorgeous, the layers are amazing and so many style options to choose from.
Nina shared her thoughts on the hottest style trends for jackets and how to care for your outerwear.
What are the top trends for fall jackets ?
Trends run in all directions this fall. Oversized shapes are there as well as tailored and form fitting with contrast accessories, cinched waistlines and belted outerwear for men and women. A new sense of formality will appear with a preference for nostalgic silhouettes and clean modern lines, understated looks.
Rounded shoulders, raglan sleeves and longer lengths in classic coats like the pea coat & military inspired stand out redefined. Sherpa and fur accents are popular and go along with the over sized collar and hood trend, preference to mix colourful accessories in a playful way.
What are the top trends for colours?
Olive and Army Greens for men and women, charcoal and light heather grey, navy. True leather browns for men, saddle, curry and navy go well with all the best classic easy to wear neutrals. Cobalt & bold red for women, burnt orange and denim.
What styles are hot this season?
Longer outdoor/ city styles with patch on pockets and great hood design. Cotton herringbone fabric is clean and technical. A new take on the classic field jacket with weatherproof technical style and features is on trend right now. A soft micro fleece which is ultimately very warm, comfortable and minimalist - amazing for travel, the commute and every day wear.
What will be coming for winter?
Commuter jackets that are multipurpose. Comfortable, stylish and minimalist jacket that suits a rainy or dry commute in the urban environment. Raglan sleeves and rounded shoulder are on trend and provide freedom of movement.
For women, a cinched waist is feminine and classic and contoured to the body. Roll your cuffs back to conceal reflective detail on a commuter style jacket or let out for a more active look and essential function.
Outerwear style trends for Women:
Menswear inspired tailored coats compete with elegant and effortless draped ones this season. There are a few outerwear styles that really stand out. The first one that comes to mind is the over sized wrap tied or belted at waist.
There are many interpretations of this style from bohemian to very modern and minimalist, collarless and sleeveless versions.
Outerwear style trends for Men:
The naval style parka and longer trench coats stand out for men this season. New, clean city/ outdoor inspired versions of the safari jacket are a perfect fit. Classic, sportier styles like the bomber and hoodie jacket appeal to a more casual crowd and are just so easy to wear.
How to care for a fall jacket:
Outerwear is low maintenance compared to all of the other basics. High quality jackets should be built well and require infrequent care.
Can't wait for the cool fall weather to set in!
Your suggestions are always welcome, as I continue on my journey to live life to the fullest. Let's have the very best 2015!