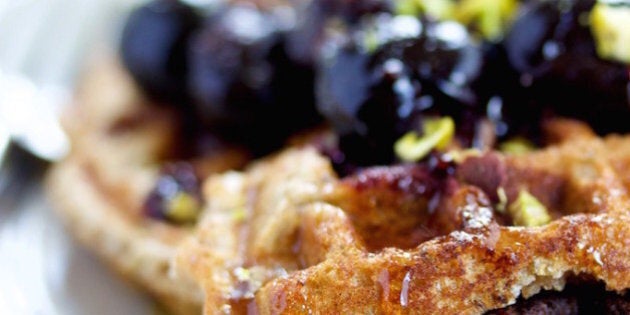 There is nothing I enjoy more than sleeping in on a Sunday and having yummy waffles. I could eat stacks of waffles and the more syrup, the better!
Fortunately, there are now so many healthy options for waffles and you can create a healthful Sunday morning feast that will leave you feeling energized for the day ahead.
Recently, I was lucky enough to speak with Adrian Donohoe of Nesters. Adrian shared his top tips for how to make super healthy and delicious waffles.
What are some ideas for healthier options for waffle mixes? Which ingredients should you look for and which ingredients should you avoid?
Making your own waffles is optimal because you know what the ingredients are that you are using and by doing so you can avoid foods that have been heavily processed. Using organic whole buckwheat flour is a healthy option. Buckwheat is a seed that does not naturally contain gluten. It is light in colour and smooth in texture, perfect for foods such as pancakes or waffles.
What are some healthy ideas for waffle toppings and syrups?
Making your own fresh raw berry jam with chai seeds can be easy and fun. Fresh fruit is another popular option, of course. Blueberries in particular are a sweet, healthy and delicious topping for waffles! Blueberries are the king of antioxidants foods, containing more antioxidants than most other fruits and vegetables. Blueberries are low in calories but high in nutrients with a good source of dietary fibre, vitamin C, vitamin K and manganese.
Blueberries reduce DNA damage, which may help protect against aging and cancer. Blueberries can help maintain brain function, improve memory and protect cholesterol in the blood from becoming damaged. Blueberries are always a great choice!
What should you avoid for waffle toppings and syrups?
You want to avoid eating anything with ingredients you do not recognize. Avoid syrups that have been processed and contain added sugar. It's a good idea to try to avoid artificial flavours as well. Buying local is also important. Try 100 per cent Canadian pure organic syrup.
Any other ideas for making waffles nutritious and delicious?
You can add fresh ground flax seed for extra nutrition, fibre and essential fatty acids. Adding a banana from the freezer and blueberries to the batter can make waffles or pancakes more interesting and nutritious.
I also spoke with Corinna Odorico, the senior category manager of food preparation and cooking at Breville about what to look for in a waffle maker. Corinna suggested, to look for a waffle maker that can gauge the perfect cooking time, has a wraparound moat that catches and cooks overflow for easy cleanup.
A waffle maker that has a browning control can be helpful for making the waffle just as you like it. Also, keep an eye out for a nonstick surface with premium PFOA-free non-stick. This will prevent your waffles from sticking and make for an easier clean up.
Last tip, consider the size of your family or how many people you will be making those yummy waffles for on Sunday morning. You will want to purchase a waffle maker that will keep the breakfast going!
Your suggestions are always welcome as I continue on my journey to enjoy life to the fullest. Let's have the very best 2015!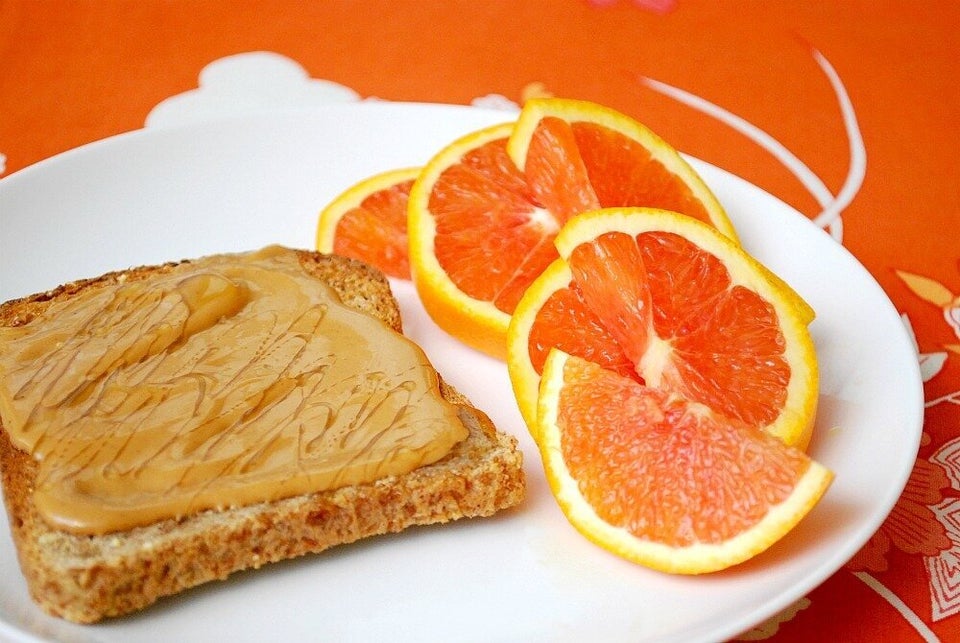 What Nutritionists Eat For Breakfast