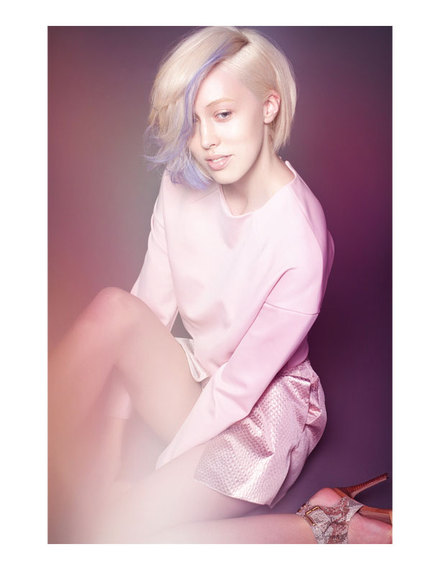 Icy Blonde Look
Hair trends are constantly changing. I was surprised when I saw that Kim Kardashian had cut off her hair. I had always thought her mane was such a reflection of who she is. Seeing her change up her hair look was quite refreshing and I think her new look, looks great on her.
Recently, I spoke with Jessica Van Kuyk, Artistic Director at Suki's Salons and Academy to find out more about the hottest hair colour trends for spring and also the latest style trends.
Jessica shared with me her wisdom on the top hair trends.
The icy blonde look is still the number one look for blondes. Whether it be a global blonde colour -- or simply adjusting the tone of your current blonde with a pastel toner. The look is updated with a slightly deeper root shade.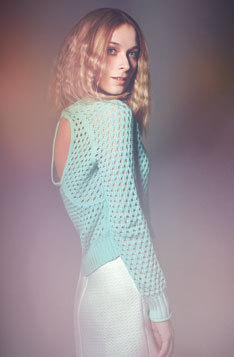 Ecaille Balayage Hair colour look with hazelnut and sot rose gold tones
For mid toned to deeper bases the biggest trend is #Ecaille
This is a Tri colour tortoiseshell effect color -- a subtle graduation of tones -- incorporating an illuminated warm glow to the hair. This look is best achieved with a Balayage highlight --incorporating a high, mid, and low tone -- with more lightness and illumination around the face.
Gisele Bundchen and Blake Lively are wearing this beautiful colouration in their hair. It has a softer grow out. Ecailke Balayage requires retouching every three to five months. However a gloss color application is recommended every six weeks to keep the tone fresh, and to maximize shine.
The top ways to care for coloured hair is through home maintenance.
Use sulfate free shampoo for coloured hair. A once a week deep conditioning masque is necessary and a thermal heat protectant cream is a must -- as a leave in prior to any heat styling. Above all, regular salon trims every six to eight weeks.
The top look is the Shag haircut
This is the new look Kim Kardashian is wearing. Soft sexy layers with a wispy fringe. The look is kept fresh a modern looking with a lived in texture. Styling products are a must to achieve this look. L'Oreal Professionnel Techni Art Wild Stylers Crêpage De Chignon, Depolish and texture dust help to build texture, and movement in the hair.
I am going to use these helpful tips as I continue to expand by hair colour ideas this spring! I love the idea of the shag cut --maybe something I could try to change up my look?
Your suggestions are always welcome, as I continue on my journey to live life to the fullest. Let's have the very best 2015!
Visit Sacha daily at SachaD.com
MORE ON HUFFPOST:
Sienna Miller's Side Twists

Jason Merritt via Getty Images

Gwyneth Paltrow's Side-Slicked 'Do

Jeff Kravitz via Getty Images

Scarlett Johansson's Shaved Sides

Jeff Kravitz via Getty Images

Zoe Saldana's Wavy Tendrils

Jason Merritt via Getty Images

Rosamund Pike's Messy Bun

Jeff Kravitz via Getty Images

Viola Davis' Natural Hair

Frazer Harrison via Getty Images

Jenna Dewan-Tatum's Centre Parted Low Ponytail

Kevin Mazur via Getty Images

Jennifer Lopez's Voluminous Ponytail

Jeff Kravitz via Getty Images

Chloe Grace Moretz's Textured Hair

Jeff Kravitz via Getty Images

Jessica Chastain's Loose Locks

Jeff Kravitz via Getty Images

Lady Gaga's Origami-Esque Ponytail

Jason Merritt via Getty Images

Jason Merritt via Getty Images

Anna Kendrick's Twisted Updo

Frazer Harrison via Getty Images

Chrissy Teigen's Mermaid Waves

Jeff Kravitz via Getty Images

Dorith Mous's Platinum Slicked Back 'Do

Frazer Harrison via Getty Images

Reese Witherspoon's Sleek Centre Part

Steve Granitz via Getty Images

Jeff Kravitz via Getty Images

Dakota Johnson's Ponytail With Bangs

Kevin Mazur via Getty Images

Jared Leto's Glorious Locks

Ethan Miller via Getty Images