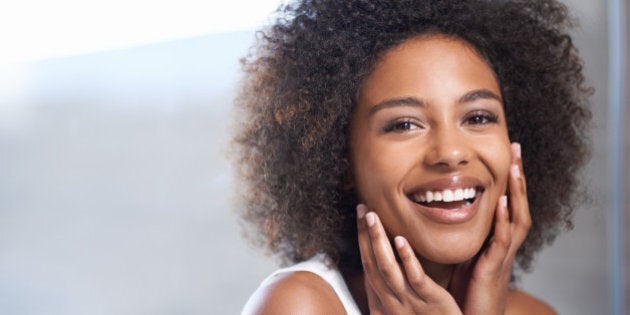 For 2017, I am trying new looks and getting out of my comfort zone (yeh!).
Recently, I was fortunate enough to speak with Alexandera Brown, Portfolio Artist for L'Oréal Professionnel. Alexandera provided her top tips on the 2017 trends and how you can look amazing this year.
What are the hot new hair styles and trends for 2017?
For 2017, we foresee beautiful big curls with a cheek length face-framing fringe and layers throughout. We additionally look forward to styling sleek ponytails and top knots with soft ribbon details and accessories such as bows, and big bold jewelry including emeralds and diamonds.
Who can wear these new looks?
These are ageless and can be created on anyone with the help of a professional. Your stylist can recommend products, shapes and details.
Which hair colours are on trend for 2017?
We expect a range of blondes in beige tones, fiery strawberry red, and we love a blueberry brown.
What are the best tips to maintain your look?
Use a variety of products to create different looks and have a professional show you how to use the right one for each look.
I was also lucky enough to speak with Ashley Hood, L'Oréal Professionnel stylist, Colour Designer, Colour Instructor and Salon Manager at Suki's Salon. Ashley provided her top tips on what will be the hot looks for 2017.
What are the hot hair styles and trends for 2017?
Texture, Texture, Texture! Either it be your own natural texture and curl or a new formed one created in salon. Yes, I am talking about a perm, but not your grandma's perm. Perms are so versatile now and a great way to create that texture in your hair you weren't born with. For a night on the town, finger waves are on trend and can give you a single use texture that washes out.
Knots - Effortless loop style or a chic chignons knots are versatile and everywhere this season.
Who can wear these new looks?
Anyone can customize these trends to match their own personal style. You can play with the size or placement of the hair jewelry or knotting. Wanting more oomph, go for a bigger curl during your in salon texture service to create volume and definition.
What are the colours on trend for 2017?
Grown in roots, created by using a demi permeating colour at the roots and leaving the mids and ends light. a great way to transition from old high lights or an all over blond.
Nude hair: a natural combo of both warm and cool tones that creates a shade flattering for all skin tones. Since the combo of warm and cool tones neutralize each other out in the hair, they can do the same for the skin tone.
Rose gold: stepping away from the bight to baby pinks of spring and summer, rose gold is a great next step. Its a beautiful blend of pink and gold over blond hair. Rose Gold gives a natural blush to the cheeks even when you are not wearing any make up.
Colour melting: With some clients looking to go darker and richer, this is a great way to achieve it. The technique melts a dark base colour into lighter multi dimensional mid length and ends. Creating a natural looking colour with impact.
"Cuivre" Red, meaning copper red, Gives an intense copper reflect to the hair. This reflect gives a tons of gloss and shine to the hair.
Balayage: Bringing it back to basics, with all the names out there, it almost always comes back to balayage technique. Balayage is Hand painted natural high lights, that are a great way to customise your colour to you. Using such balayage techniques as strobbing, help to enhance your face shape and detract problem areas. Much like contour in make up does. Or Baby lights that gives a natural sparkle to the hair, Mimicking the hair colour you had as a child.
Natural, Unnatural Pastels. Making someone look like they were born with pastel hair is a skill in its own, the key is to keep it soft and healthy. Maintaining the integrity of the hair well lighting it is key. Once you have healthy hair as your base you can create the Dusty lilacs and baby pinks that are so popular for fall.
Warm blonds: we are seeing the icy blonds cool off with fall and Warm blonds taking centre stage. Buttery, peachy, or strawberry blonds are the making a come back. for lighter skin tones, these shades of blond can really wake up the complexion. Don't want to go blond all over? add some honey highlights to darker bases.
French browns: they give an effortless, soft look to any brunette. They can be customised to any Brunette l to give a subtle glow to the skin.
What are the best tips for a new look in 2017?
Booking a 15-minute consultation with your hair dresser before the actual appointment is a great way to discuss expectations for the day of your appointment.
It's important to come armed with photos and a clear vision of what you hope to achieve, but also be open to the hairdresser's suggestions. Once you and the hairdresser have come up with the vision, make sure to discuss home care to be able to maintain the style.
I love the idea of a fresh new look.
Your suggestions are always welcome, as I continue on my journey to live life to the fullest. Let's have the very best 2017!
Follow HuffPost Canada Blogs on Facebook