I love travelling to new places. They can be around the corner or across the globe.
Recently, I was lucky enough to explore San Francisco and found it to be an amazing place to visit with plenty of things to see and do (read: shopping) and innovation!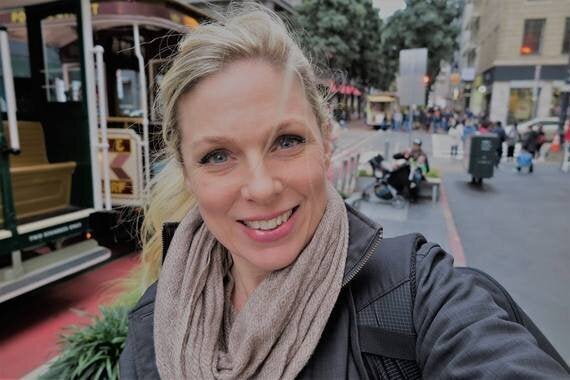 Sacha (author) exploring San Francisco!
There are a lot of special things about this city and I came across a few new things that will be happening in 2017:
50th Anniversary of the Summer of Love in 2017
For visitors to San Francisco in 2017, the 50th anniversary will be a celebration with major exhibitions at some of the region's top museums, special events and concerts looking back at the Summer of 1967 and exploring what that period meant then and now.
Attention Dog Lovers: San Francisco is #1 Most Walkable City
In San Francisco, dog walkers spend an average of 32 minutes per walk. The more dog parks a city has, the more motivated pet parents seem to be to take their pets out every day. From the data, Care.com discovered that, per 10,000 people, San Francisco has three.
Off the Grid Returns to Fort Mason for its Seventh Season
Visitors can expect a new layout from California's largest recurring night market, an expanded, rotating lineup featuring 13 food trucks and 15 open-air kitchen vendors, including favorites like Senor Sisig, A 16, The Chairman, Jeepney Guy and Johnny Doughnuts.
This year's market will include 17 new vendors including Tia Chi Jianbing, Chef Yaku, Aburaya Japanese, Revenge Pie, Capelo's BBQ, and Turnt Up Tacos & Tortas. Inspired by the festive night markets in Asia and Morocco, Off the Grid: Fort Mason Center will return every Friday night, from 5-10 p.m. March through October.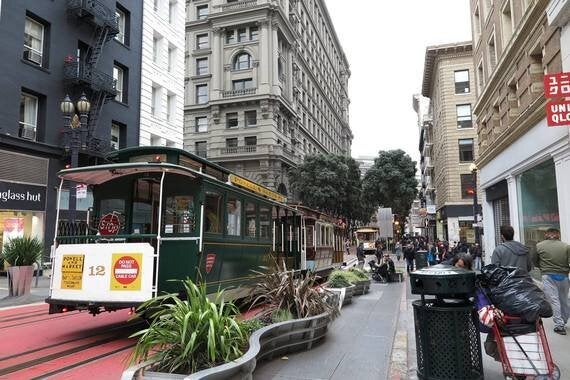 SF on Tap Offers San Francisco's Original Walking Craft Beer Tours
SF on Tap's tours unite up to 12 "new drinking buddies" as they visit three breweries or bars in 3.5 hours. The tours evenly balance beer education, craft beer drinking and celebration.
Every Saturday it is possible to go "Big Sippin' in SoMa," or one could choose to "Celebrate the Haight" on any given Sunday. Included in the tour price are many samples of freshly made beer at each stop, insights into each brewery visited and every beer served, as well as a tour of one brewing facility, plus commentary about the history and importance of the San Francisco craft beer scene.
Tout Sweet Pâtisserie Moves to Geary Street Entrance at Macy's Union Square
Tout Sweet Patisserie moved Feb. 1, 2017, from the third level of Macy's Union Square to the ground floor, where the signature French macarons, assorted cookies, cakes and tarts are available at a new kiosk - Petit Tout Sweet. The new location is situated at the Geary Street entrance (directly across the street from Union Square Park) for you to try different treats.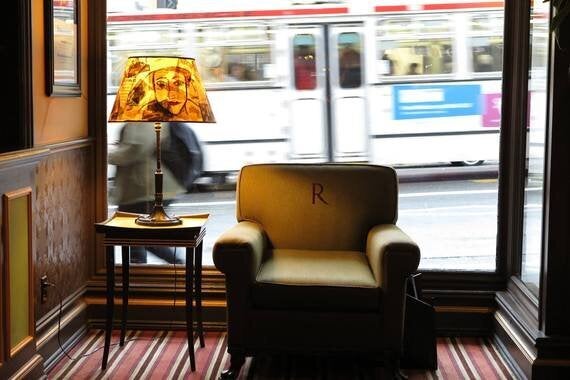 Historic Stays - Hotel Rex
I love accommodation rich in history. Hotel Rex is a 1930s style boutique hotel that has charm, a library bar with writing tables. They also hosts Cabaret entertainment nights, this makes any stay really something special.
For more information on the different things to see and do in San Francisco, you can check out San Francisco Travel .
Please let me know in the comments below if you have some cool ideas for new things to see and do in San Francisco, I would love to hear from you!
Follow HuffPost Canada Blogs on Facebook