I am always looking for that special combination for my shoes of being cute and comfortable. Spring and summer are the best times of the year to adorn your feet with footwear that can take you anywhere and look great!
To learn more about how to find the best shoes and the top trends this season, I spoke with Andy Thê-Anh, Design Director of Lole. Andy shared with me his top tips for footwear this spring (and summer!).
What are the top trends in casual shoes this season?
Casual shoes have become the must-have of the season. Wearing them with leggings, dresses or pants, they are accepted for almost everywhere and for every occasion. And what could be more casual and comfortable shoes than espadrilles?!
Espadrilles evolve into many directions, and Lolë is stepping up by adding a variety of espadrille styles to its Summer 2015 collection. From colour blocking, fisherman sandals to wedge heels, everything is made from simple natural fiber sole.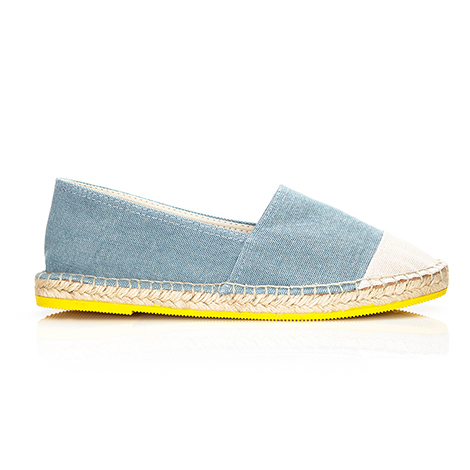 What to look for in quality casual shoes?
Lolë is looking to give its customers comfortable, stylish shoes with a handmade quality, but more importantly, to it is made for those looking perfect head-to-toe look.
How to care for the shoes?
Because of the natural fibers, we suggest using a rain protector to keep the sole dry and spot clean any stains with a sponge. It's also a great idea to have several colors to rotate them and have different options for longer wear!
What will be the hot trends for summer?
Espadrilles: casual shoes for every occasion and everywhere.
I will be thinking about all of these shoe style tips as I continue to expand my spring and summer wardrobe.
Your suggestions are always welcome, as I continue on my journey to live life to the fullest. Let's have the very best 2015!
Visit Sacha daily at SachaD.com
ALSO ON HUFFPOST:
Spring Trends 2015: All The Styles We'll Be Wearing This Year