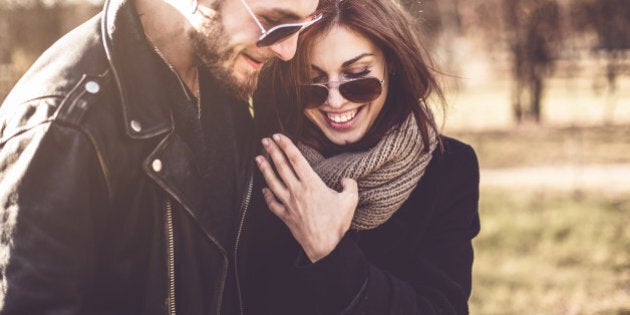 I have no idea what I will be doing on New Year's Eve, but I am excited for the new style trends for 2017. There is going to be a lot of new looks for both men and women.
My goal for 2017, is to try a few new looks and get out of my comfort zone (stay tuned!).
I was lucky enough to speak with Camille Kowalewski, head of communications at eBay Canada and Camille provided her tips on the latest style trends for both men and women for 2017.
What are the top style trends for 2017 for men and women?
White Dress Shirt: A wardrobe staple to invest in for 2017 is a classic crisp white dress shirt. A white dress shirt instantly pulls together any look and can be styled casually with jeans, trendy with a vest or dressy with black pants.
Capes: Instead of your everyday coat, why not change it up and wear a cape? Channel your inner Blair Waldorf and start 2017 off with style.
Khaki: Try incorporating khaki pants or a khaki trench coat in your 2017 rotation. These neutral tones exude an effortless look and are a great alternative to wearing black. Darker shades can be worn in the winter and seamlessly transition into the spring.
Which accessories are on trend for 2017 -- for women and men?
Sunglasses: Sunglasses don't need to be dark in colour in order to protect you from the bright sun. Lately, designers are taking colored lenses to the next level with lenses coming in bright pink, orange, and purple and contrasting them with different frame colours.
Chokers: With the '90s revival still in full swing, the choker necklace reigns as the must-have jewellery piece. Elevate the style with velvets and crystal details which will go well with your New Year's outfit.
Hats: Men are expanding their hat collections and trying out styles other than the classic fit. Trendy substitutions include old-school baseball hats, paper-boy hats and over-sized fedoras.
What is on trend for shoes for men and women in 2017?
Pointed Shoe: The pointy toe style -- chic and timeless -- is here to stay, and is making appearances in high fashion in the form of heels, flats, and booties. The classic style is an easy addition to your outfits, whether it's a skirt with a pair of flats or booties with a pair of jeans.
Sock Boots: The glam boot is the perfect transition from winter to spring, switching it up from a thigh high style to a short bootie. Pair it with just about any outfit for an added touch of drama.
Loafers: The classic loafer has taken a turn from formerly being paired with dress attire to now being incorporated into a more look with a pair of jeans. Step out in style in 2017 and rock a statement loafer.
Fresh kicks: When you're not slushing around in your winter boots, try pairing your jeans with a fresh pair of kicks. Polished runners continue to reign as the "it" shoe for men.
Any other new styles that are hot for the new year?
• Leather: Leather is looking like one of the most popular materials for 2017: we're seeing it being featured in many ways -- in shorts, skirts, jackets, boots, leggings, hats and more. There are endless ways to style leather -- try wearing a leather skirt for your next night on the town.
• High Shine Metallic: The new year is all about metallic, whether a shirt, purse or piece of jewellery. Metallic is a great way to make a statement and is a trend that translates easily from day to night.
I will be thinking about all of these hot trends for 2017 as I continue to put my new looks together for next year. Your suggestions are always welcome, as I continue on my journey to live life to the fullest.
Let's have the very best 2017!
Follow HuffPost Canada Blogs on Facebook