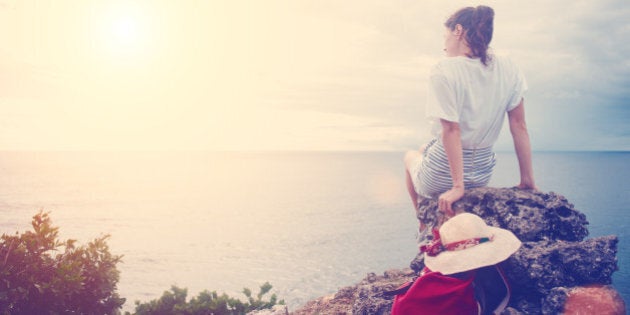 I love the idea of having a wardrobe I can wear when I am enjoying the outdoors and also in the city. Living in Vancouver there are so many opportunities to enjoy nature. But after a hike, I may need to go to the store or the bank. How can you dress for a hike and for shopping in town afterwards?
Recently, I spoke with Sara Lanyon, MEC active life designer, and Sara shared with me more on the latest trends for casual wear. These are clothes that you can wear when you are active and also when you are strolling around town.
What are the new looks for casual wear you can take from a hike to running errands around town?
Sport to street activities, and the looks that support them, are a continuing global trend. It's important to look for pieces that have the performance you need built into the fabric and fit, but are styled and coloured to look good in the city.
New climbing pants out this season incorporate tear-resistant fabric and technical details like articulated knees for dynamic movement, but just look like a great pair of jeans. Put them together with a breathable and quick-drying top and you can comfortably go from the city to the trail.
What are the colours that are on trend?
Black, white and grey heather tones continue to allow these crossover pieces to flow easily from your hike back into the city. Army greens with a bright hit of orange or geranium are popular. We're also seeing different levels of bright and mid-tone blues work across both genders.
How to mix and match these looks?
Printed bottoms are sticking around for both men and women. Pair them with a heathered top to soften the look. If you prefer to stay neutral with your bottoms, add interest to your outfit with a bright blue tank that will stand out in your adventure photos.
What new innovations are there?
Materials in this category have certainly progressed, particularly polyester and nylon materials. The new poly and nylon materials have performance attributes such as wicking and anti-odor, but now look and feel like soft, cotton-like lifestyle materials.
Any other tips for casual wear?
It's easy to get swept up in trends and shop continually for inexpensive, trendy pieces. However, since these garments are being worn for various aspects of your lifestyle, it's best to look for quality items that will live up to your needs and last through the season's various activities. It's no fun being on a hike when your clothes are restrictive, or in the city wearing a shirt that looks worn out after only one wash.
How to care for this type of clothing?
The right pieces for this trend should be easy-care. Look for pieces that are made from quality fabrics with finishes that help repel dirt and stains, a DWR treatment will do this as well. Avoid low-quality or delicate fabrics that won't stand-up to activity or the washing machine -- the type of materials typically used in fast fashion.
Quality pieces will give you the confidence to hike through the mud or eat lunch on a boulder without worrying about your clothing getting ruined.
I am going to use these helpful tips as I continue to expand by style ideas this summer!
Your suggestions are always welcome, as I continue on my journey to live life to the fullest. Let's have the very best 2016!
Follow HuffPost Canada Blogs on Facebook