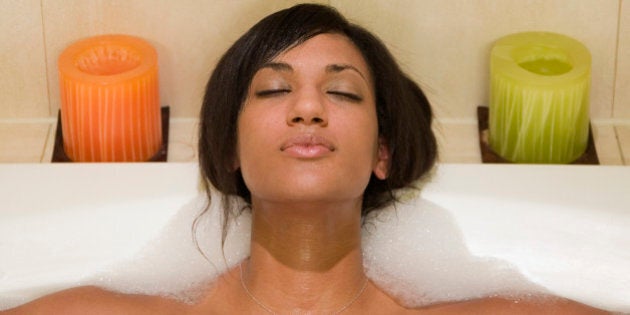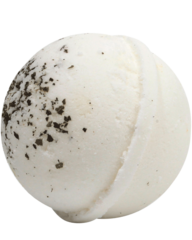 Last week I wrote about how I love massages to relax. But another lovely option for some down time is a bath.
The perfect way to cool off in the summer and an amazing way to warm up in the winter, baths have always been my go-to way to unwind after a long day.
Recently, Karina Birch, Owner of Rocky Mountain Soap shared with me the top tips for making the most of your bath.
Karina is also a big advocate of using natural products that are both kind to the planet and our bodies, "I believe that the earth provides more than enough ingredients to give us beautiful and healthy skin for life. I believe that body care should provide more than a sweet-smelling experience, it should be beneficial to our health and our psychological well-being."
Karina revealed the best bath tips:
What are the bath scents that are on trend now?
For us the bath bombs are so new that we haven't had time to notice a real trend yet, but our money is on Vanilla Coconut and some of the sweeter scents that are on offer based on what other scents are popular in the bath category.
What is the difference between a bath bomb and bath salts?
Bath salts are a therapeutic product that are added to the bath to help address a specific need such as sore muscles. A Bath Bomb is a delightful effervescent treat that when added to the bath, bubbles and fizzes and gives joy to young and old alike. The difference with our Bath Bombs aside from being 100 per cent natural and toxin-free is that they are also super moisturizing for dry skin since they're made with Cocoa Butter.
Tips for making the most of your bath?
Layering product of a same or complimentary scent can create added luxury in the bath. For example if you love Vanilla Coconut (as many of our customers do), you can add Bubble Bath and a Bath Bomb for a multi-dimensional and ultra-aromatic experience.
How to store your bath bombs?
Our Bath Bombs are natural and scented with essential oils, which do break down over time. It's best to use them within a few months of purchase and keep them wrapped in tissue to protect them. Extreme heat and moisture will cause them to break down faster so keeping them in a cool place is recommended as well.
Any other information you can provide about bath bombs?
We've added a special touch to our Bath Bombs by not only making them moisturizing (you'll really notice a difference in your skin when you get out of the tub) but also adding natural ingredients like Rooibos, Kelp and Oatmeal for added benefit.
I will continue to enjoy baths for my well being and will share my experiences. If you have ideas or questions about relaxation tips please leave a comment below and I will do my best to find the answer for you.
Your suggestions are always welcome, as I continue on my journey to enjoy life to the fullest. Let's have the very best 2015!