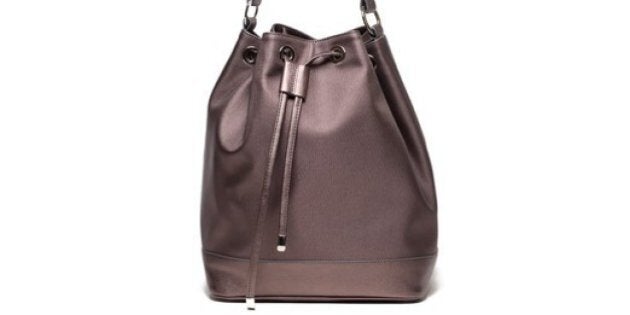 Spring fashion seems like it is in full bloom! From the runways to the magazines. I see different styles and trends popping up everywhere.
More and more there are greater options for vegan fashion. Recently, I spoke with Jill Fraser, Founder and CEO of Jill Milan, a luxury vegan handbag company based in California.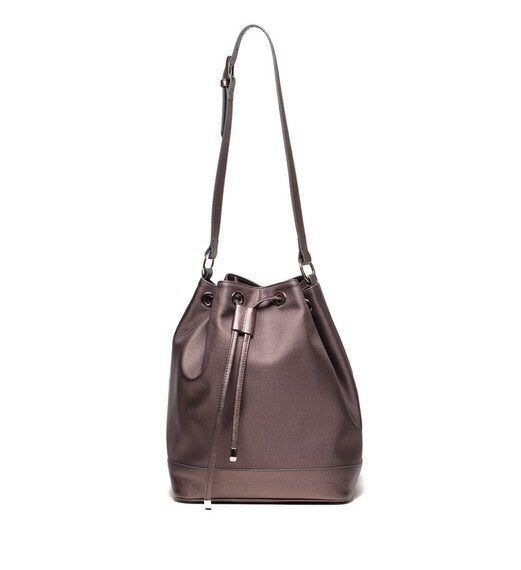 Celebrities like Anne Hathaway, Amy Poehler, Kerry Washington, Jennifer Lawrence, Eva Longoria, Rashida Jones and Carrie Underwood are just some of the stars seen carrying Jill Milan vegan handbags.
Jill shared with me some of the hottest spring trends for traditional handbags and also vegan handbags.
What are the latest trends in handbags for spring?
The '70s are still having a strong influence -- lots of updated bucket bags and saddle bags on the runways. Pucci, The Row, and many others experimented with this style for spring '15. In some cases, bucket bags were perforated or their shapes modified from last season's.
Burberry, Prada, Bottega Veneta all showed duffel bags while brands such as Nina Ricci and Yves Saint Laurent featured tiny mini bags. Many designers also featured bags that were taller than they were long.
What are the latest innovations where style meets technology?
Some interesting developments include leather manufactured in a test tube that does not harm animals. This innovation is still a few years away but there is a lot of talk about it already.
There is also, of course, a great deal of buzz about wearable tech. To date, though, the most successful applications appear to be watches and other devices that monitor heartbeat or health or fitness related issues.
What are the hot colours this spring for handbags?
Wisteria, purple haze, African violet, carnation, turquoise, sky blue, and many shades of green from a light mint to deep greens such as emerald. Lots of pastel colours but still a lot of black and often black and white together. Marc Jacobs, however, showed bags in royal blue, magenta, and other, deeper colours.
What kind of texture and materials will be hot for vegan handbags for spring?
I'm seeing a lot more denim, which can be a very nice material for handbags, also cotton canvas and some cork. Cork can be a bit fragile, though. Personally, I love micro suedes because they are so durable. I also like wood very much but there is not a lot of it out there.
Many of the larger Italian handbags manufacturers are using PVCs. The advantage of using this material in handbags is that fabrics made with PVCs are stiff and heavier. The disadvantage is, of course, that PVCs are not environmentally friendly.
Stella McCartney, on the other hand, is using a lot of Italian denims and canvases, which are very good fabrics for spring -- every rugged and long lasting.
Any other bits of advice or words on the spring trends?
In San Francisco, we are seeing lots of black faux leather shorts paired with tights and I'm also seeing much longer skirts.
People also seem to be wearing a lot of black and white gingham prints often paired with pastel skirts or tops.
How to take care of your vegan handbags?
Typically, one just needs to wipe them with a damp cloth. Faux leathers are waterproof and many of the very high quality faux are also ink-proof.
I am going to use these helpful tips as I continue to expand by style ideas this spring! I love the idea of having a pretty vegan handbag.
Your suggestions are always welcome, as I continue on my journey to live life to the fullest. Let's have the very best 2015!