Comstock Images via Getty Images
I love exploring new places and sometimes the best spots are close to home.
Recently, I was visiting Victoria, BC and came across ten fun things to do, places to stay and spectacular views of the province's capital.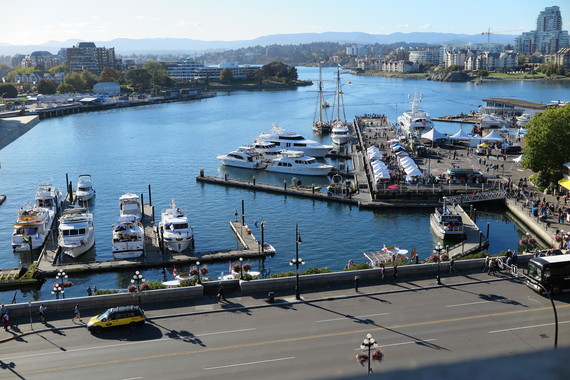 Cafes
Ruth and Dean café is a favourite spot for the locals to grab a cup of coffee and relax. They are famous for their cakes, so be sure to arrive with plenty of appetite!
Nourish Kitchen & Café uses natural ingredients to showcase their love of wholesome culinary techniques. A woman I was chatting with suggested this place. She told me it is a café she visits frequently.
Restaurant
Agrius is known to have delicious dishes and also be a part of the Slow Food Movement. This restaurant values local, sustainable and traditional approaches to food cultivation and preparation.
Another favourite is Café Brio. They are an established restaurant in Victoria for 19 years and create Italian inspired rustic west coast dishes.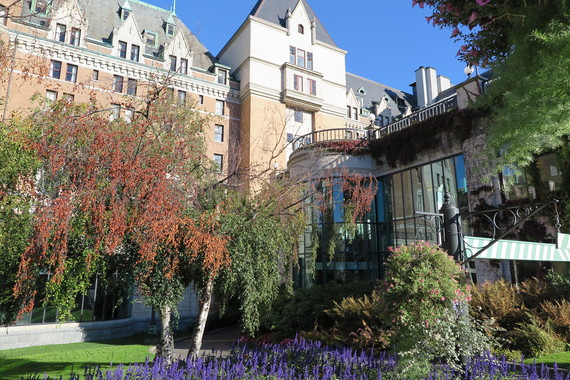 Stay
Fairmont Empress Hotel - This gorgeous accommodation has been hosting guests in Victoria since 1908. They have a world famous high tea which locals and visitors alike frequent. The lobby is warm and welcoming. When I think of the heart of Victoria, my mind always goes to the Fairmont Empress hotel.
Things To Do
Mammoths: Giants of the Ice Age hosted at the Royal BC Museum. You can let your imagination roam and learn about these mammoths that roamed the earth from the ice age.
Halloween in Victoria will have spooky decorations and festivities throughout the month. Government street will be lit up with orange and green and there will be plenty of opportunities to see swarms of bats in Trounce Alley.
Champagne Taittinger Dinner with Mikael Falkman - what can be better than drinking champagne and indulging in caviar? This special evening will be something memorable.
If you like live music, check out Live local music on the Rooftop. You can enjoy music outdoors until Dec. 17th at the Vista 18 Westcoast Grill & Wine Bar.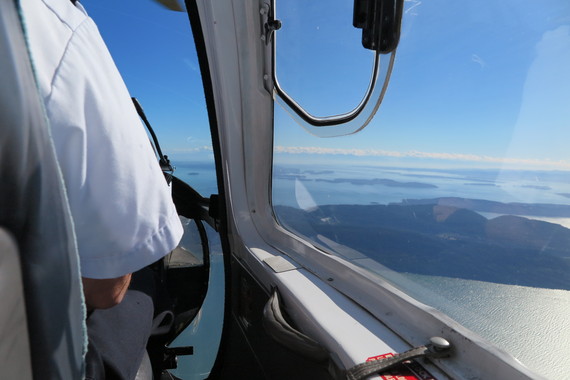 Getting There
To get some spectacular views and try a different way of traveling to the island. Helijet has transportation from downtown Vancouver to Victoria, daily.
Or another option is to travel by ferry.
Stay tuned for the next travel blog!
Your suggestions are always welcome, as I continue on my journey to live life to the fullest. Let's explore some wonderful places and have the very best 2016!
Visit Sacha daily at SachaD.com
Follow HuffPost Canada Blogs on Facebook