Dimitri Otis via Getty Images
When my hair has the texture of crunch n' munch and is full of static I know winter is here. The colder months bring a new set of challenges for anyone's beauty routine. The drop in temperatures bring dry scalps and too much shampooing can strip away moisture.
Fortunately, I spoke with Fabian Lliguin, founder of Rahua and he shared with me some of his top tips for caring for winter hair.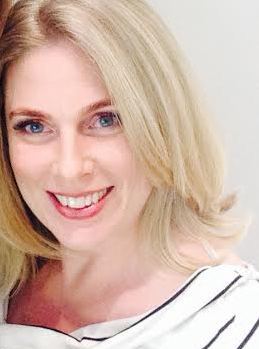 Best tips for hair care in colder weather?
Shampoo your hair two to three times a week max. If needed, rinse your hair with a conditioner only during the between days. And very important, use a hair mask once a week.
What is the best way to care for colour treated hair in the winter?
Always use colour-preserving shampoo and, if possible, use conditioners without silicone. Shampoo your hair two times per week max, and rinse with conditioner only on the days in between.
For fine hair, how can you create more volume in winter?
Use a volumizing shampoo and apply conditioners and/or any treatments at the ends only, unless the products is prescribed for the scalp. For styling fine hair, use a volume spray and let it dry naturally for a soft look or style it with hot tools for a more "done" look.
How to keep your hair soft and manageable in winter?
Stay away from sulfates and silicones and embrace oil based shampoos and conditioners. Read the labels to avoid silicones. Silicone will give hair a soft appearance, but it will dry out your hair in the long run. The more silicone you use, the more silicone you will need. Ending this cycle will help your hair and the environment.
What to do with a dry, flaky scalp?
Try to take cooler and shorter showers. Massage your scalp with an olive oil or coconut oil, or vitamin E.
Try to avoid washing the hair everyday or even every second day. If you can, use a dry shampoo which is great in between shampoos to keep your hair looking fresh. Another option, if you feel that you truly need to rinse your hair, just step into a cooler shower, skip the shampoo, let the water run down the hair and apply a conditioning treatment (especially at the ends). This should keep your hair clean and also keep it moisturized in the colder months.
Avoid excessive blow drying and heat styling if you can during winter.
Static Filled Hair
To keep static at bay, try to use a brush with natural bristles, this will help to drive the natural oils from your scalp to your hair. A little dab of vitamin E on your hair, brushed out before bed or in the morning when you are getting ready, is great for taming any fly-aways you may have. To keep warm and avoid static, steer clear of wool and acrylic hats which can amp up the static and try to stick with cotton hats.
Stay tuned to my blog and share your comments below. Your tips and suggestions are always welcome, as I continue on my journey to enjoy life to the fullest.
Visit Sacha DeVoretz
ALSO ON HUFFPOST: