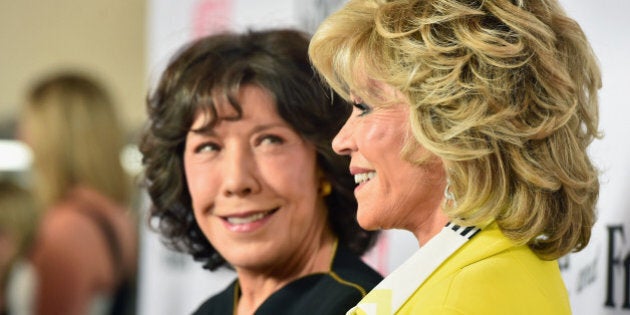 Last weekend, I ran the Nike Toronto Women's 15k on the Island and without much cajoling, two girlfriends came out to support me.
They jumped in a cab at 6:15 a.m., waited in line for a ferry, got to the island three hours before my race time, watched me in the pouring rain and dealt with the ridiculous wait to get off the island. When I insisted on paying the brunch bill as a thank you, they both looked at me like I said I was going to run away and join the circus.
"We were happy to do this," said my bestie, who I have been getting into trouble with since we were 10 (and by trouble I mean exchanging dangerous books and laughing uncontrollably in public bathrooms -- we be cray).
As a single gal I couldn't help but think that none of my past suitors would have willingly gotten up at such an early hour to support me the way my girlfriends had. There's a level of obligation in relationships that may have socially coerced a partner to come watch me race because that's what you do when you're in a relationship. (Not to say this is a purely gendered thing, I'm sure there are great hetero male partners out there and I saw a bunch during the run.)
What I realized looking back on my 20s is that my friends have always been more supportive, more reliable and more insightful than any guy in my life.
Reflecting on that, I can't help but shake my head at a nasty cliche I used to hear repeatedly from a male friend in university: "All women secretly hate each other."
I never understood this because I never experienced it. Roxanne Gay, in her book Bad Feminist, had this to say on the subject: "Abandon the cultural myth that all female friendships must be bitchy, toxic or competitive. This myth is like heels and purses -- pretty but designed to SLOW women down."
Part of what I love about the new Netflix series Grace and Frankie (I mean other than it stars JANE FONDA and LILY FREAKIN' TOMLIN) is how it shows female friendships can be cultivated at any age and are needed at every age.
"I don't know what I would do without my women friends," Fonda said at TEDWomen last month with Tomlin at her side. "They make me stronger, smarter, braver."
The pair have been friends since working on 9 to 5 together in 1980. I only hope my female friendships will be that long-lasting. My bestie and I have known each other for nearly 20 years. The other friend who came out in support, we are inching close to 10 years. She's also my roomie and has absolutely made me stronger and braver -- she's one of the big reasons I have continued to push my running further.
She encouraged me to sign up for a women's run with her when I moved back to Toronto two years ago. We now run almost all our races together and I don't think I would have made it past the 5k mark without her constant encouragement. And it's not just in her words -- she chose to spend her Sunday doing something that not only made my life practically easier but also made me feel so loved.
In an era where women don't need partners but choose partners, the quality of my friendships has greatly increased my expectations in a partner. I once told a married friend I didn't want to spend time with a guy unless it was going to be as fulfilling as an evening with friends or family. She laughed and responded: "Well, you're going to single forever."
I have family that I'm very close with but my friends are my chosen family -- a role that sometimes is only assigned to romantic partner that you actually want to start a family with. I cringe when I see women put a new romantic relationship ahead of her friendships -- even if it's the love of your life, that relationship cannot and will not replace your friendships. That's how women in their late 20s end up writing in to Ask Polly, an advice column published on NYMag.com's The Cut, asking how to make friends.
"The mid- to late-20s are often an apex of friendless desperation," Polly notes in a response to one such advice-seeker.
She partly attributes this to the distance created when women leave college to find the meaning of life in far-flung cities across the country. Yes, it's hard to keep in touch but you have to invest in people in order to be invested in.
I'm so grateful I have never felt this type of loneliness. It's mostly because I've been fortunate enough to have my female friends invest in me and I also put in the work. It's not always easy to keep in touch but scheduling phone dates across time zones, planning trips together or even just sending each other interesting articles is what keeps us connected.
A romantic relationship simply couldn't replace these friendships. Instead I find myself looking for a partner who isn't exactly like my bestie but someone who has also been able to cultivate deep, lasting friendships. (Just kidding, if you find the straight, male version of my bestie, send him over.)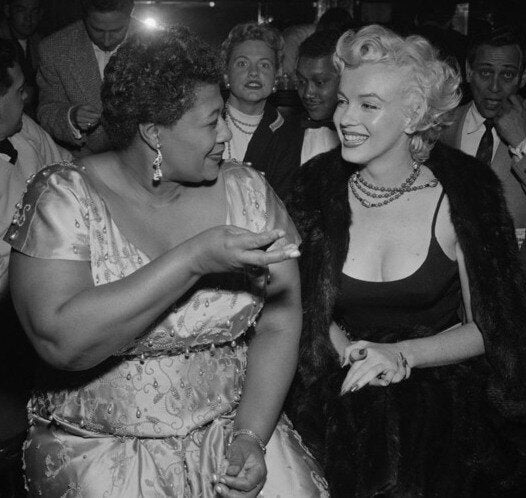 Famous Female Friendships