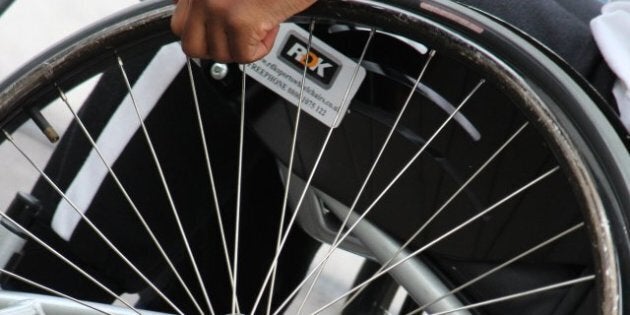 Ask Elizabeth is a service from Saint Elizabeth, a national health care organization and award-winning not-for-profit, providing home and community care to Canadians for over a century. Ask Elizabeth does not offer legal guidance, nor does it answer questions about personal health issues. Readers are welcome to ask about topics ranging from caring for a loved one to managing your own well-being.

Have a question? Get in touch here.
Question -- My husband is coming home from the hospital after having a stroke and we realize we now need to purchase a number of things for him to be safe and independent at home. We live on a fixed income and I am really worried about how we are going to afford all of the equipment the hospital has recommended.
Answer -- Ensuring loved ones are safe and have what they need to live as fully and independently as possible, while remaining at home, is very important to caregivers and individuals. Yet the costs associated with purchasing and maintaining equipment and materials can have a huge impact on families.
Some examples of assistive and mobility equipment that may improve the safety and independence of your loved one:
• manual and power wheelchairs;
• canes, crutches and walkers;
• super poles, bed rails, bath benches and rails, raised toilet seats;
• electronic aids for daily living that assist with answering the phone, turning on the lights, opening and closing doors etc.;
• face-to-face communication devices for non-verbal adults.
Government and local organizations provide financial support and guidance when purchasing much needed adaptive devices. Some examples:
• Contacting your regional Health Authority to source useful funding options.
• The March of Dimes has this resource for Ontario residents
Many health care professionals involved with the purchase or rental of equipment understand the hardships caregivers and individuals face. They are another great resource and very knowledgeable about funding options and ways to make assistive device and mobility equipment accessible. They include doctors, nurse, occupational therapist, physiotherapist, equipment vendors and more.