Picture a museum of all things Indian and you might envision something like Maharaja: The Splendour of India's Royal Courts, which featured prominently at the Art Gallery of Ontario for much of the past year. It was a display of historic Indian regalia at its finest: jewelry, clothing, artwork, chandeliers and even an exquisitely preserved Rolls-Royce were present, much of it on loan from the Victoria and Albert Museum in London. The exhibit was a reminder that even during the height (or depth, depending on your perspective) of the British Raj, a relative handful of rajas, nawabs, and princes -- the country's original one per cent -- enjoyed a lifestyle far removed from the disease, starvation and penury that characterized most of the period.
However inside the Young Gallery, a pocket-sized corner of the AGO, you'd have a starkly different vision of the contemporary Indian experience: plastic toilet brushes, "smelly" cotton sweatpants, a box of "Fair and Handsome" skin whitening cream and what seems like a metric ton of tin (mostly in dinner plate and foil form). At first the items appear to be nothing more than the cultural detritus of suburban life. But upon closer inspection the collection is perhaps one of the more honest -- and humorous -- depictions of South Asian culture in Canada, a rare look at the everyday life of Indo-Canada's 99 per cent.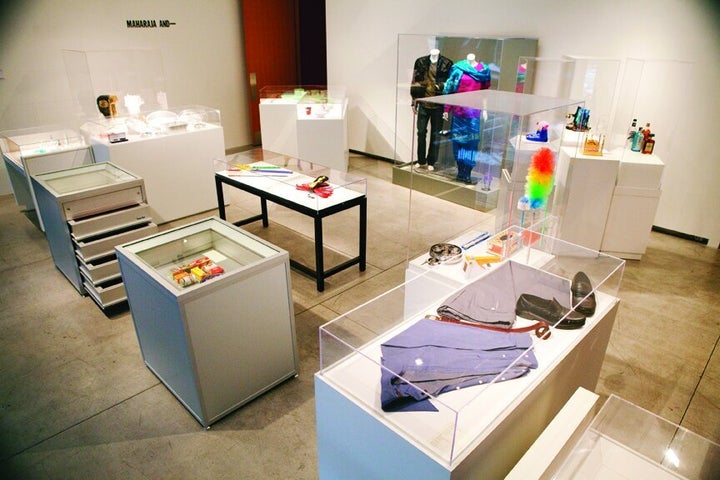 Described as the place "where culture, tradition and objects intersect" and part of the Toronto Now series, The Museum of Found Objects is the latest collaboration by Toronto-based artists Sameer Farooq and Mirjam Linschooten. The Museum started as an art exhibit running concurrently to the Maharaja show and through the support of SAVAC, the South Asian Visual Arts Centre, it is now available as a collectors book of the same name.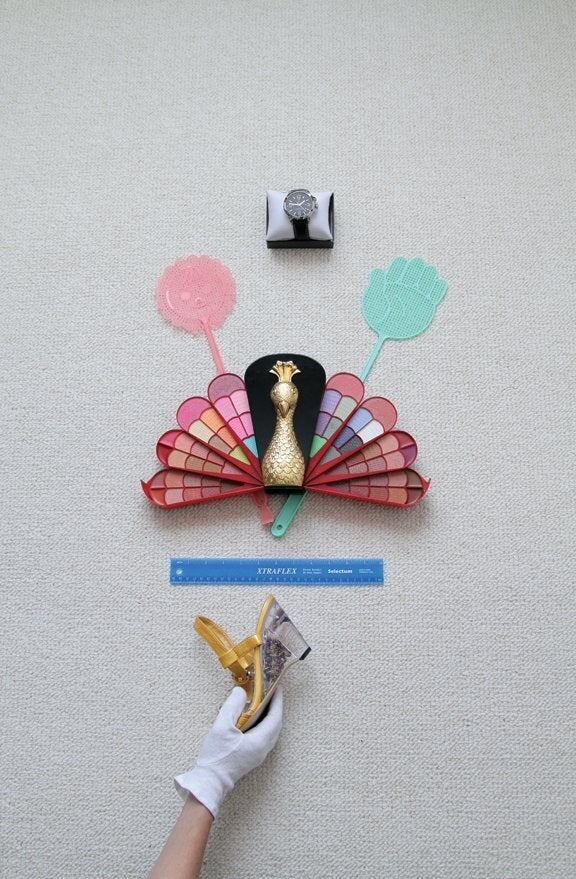 If there was ever a catalogue of the generic South Asian experience in Canada, this would be it. Collated in a manner faithful to the exhibit and culled from Gerard Street East, Toronto's so-called "Little India" neighbourhood as well as the strip mall bazaars and suburban boutiques of neighbouring Brampton, Mississauga, Markham and Malton, the Museum is a delightfully self-aware display of banal utility; the rituals we encounter living inside a typical South Asian home. Photographed on a white carpet background, a plastic ruler handily gives these items a sense of scale and reinforces just how humble, cheap and disposable they all are.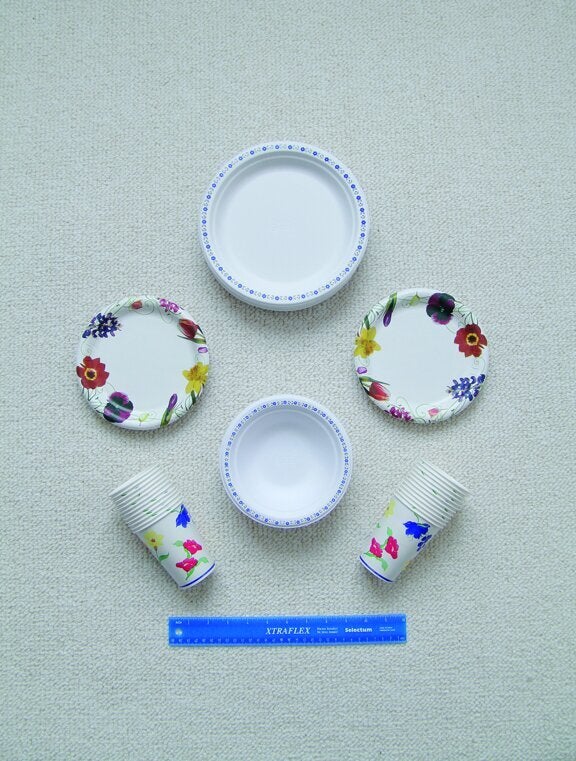 SM set up a separate dining room in the garage to help with the overflow
Anonymous observational captions accompanying many of the items provide a sly sense of context. For example, "RM still has performance anxiety from his parents demanding that he play music in front of visiting guests at every occasion" lies underneath a plastic grade school recorder. These snippets serve as gentle hints that the South Asian story goes beyond frugal immigrant domesticity. It is, like so many others, built around family and the foibles that characterize them. An elaborate 16 piece set of plastic containers states that, "It has been ten years and JM's mother is still asking for her 'good Tupperware' back." A tin of Royal Dansk cookies has toured a subdivision: "RC re-gifted the tin to NF who re-gifted the tin to MP who re-gifted the tin to AP who re-gifted the tin back to RC. Full circle!" A pair of innocuous-seeming trousers indicts, declaring "NF said that the first thing she did when she got married was to throw away her husband's old smelly pants."
The Museum is actually a "museological critique" according to Haema Sivanesan, the former executive director of SAVAC. She commissioned Farooq and Linschooten to do the exhibit after seeing a similar project in Istanbul, Turkey during that city's year as a "European Cultural Capital" (Farooq splits his time between Toronto, Amsterdam and Istanbul). In stark contrast to the pomp and ceremony of the Maharaja show, the Museum of Found Objects "brought fresh air into the discussion" says Farooq. "When we try to represent specific cultures we can't only focus on the precious and the great -- we also have to focus on the everyday and the mundane in order to really give dignity to these cultures."
In his laconic, thinking-out-loud manner, Farooq says there's a danger in solely showing India in a particular light. "If we only represent Indian culture as opulent, then it pulls people out of everyday life and puts them into a place of study or a place of otherness." "But," he laughs "if we all use this sort of toilet brush it democratizes it and acknowledges that nobody is any more or any less special than anyone else."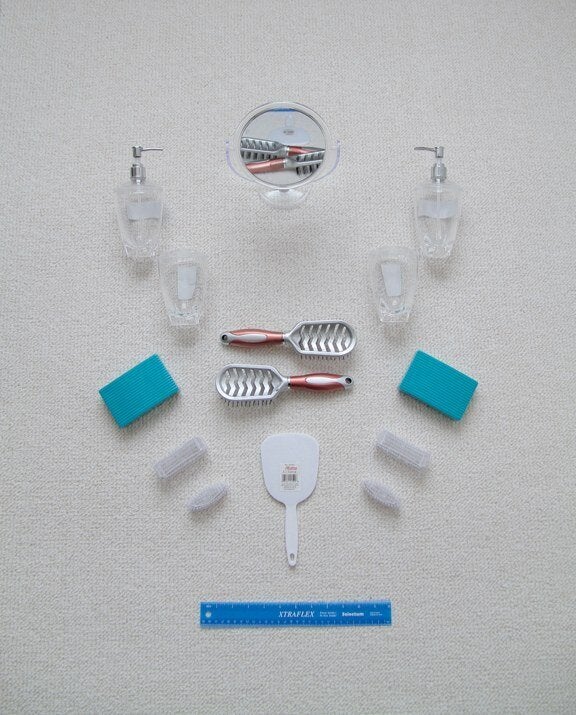 While some items have an expendable quality to them, others are quietly ornate examples of design meeting tradition meeting mass production, such as an encased replica of Amritsar's Golden Temple that lights up when plugged in. These humble charms underscore Virginia Postrel's point in The Substance of Style that "not only monuments but the humblest of objects increasingly embody fine design." Postrel argues that since "the line between art and artifacts is not always so rigid," not everything has to have the imprint of Steve Jobs to be both graceful and functional at the same time.
On positioning the Museum adjacent to the Maharaja exhibit, Sivanesan acknowledges a "gold and lice" image that typically dogs depictions of India in the expositionist context; of narratives oscillating between highly localized majesty versus misery on a vast, almost stupefying, scale (almost perfectly epitomized by the first half of the movie Indiana Jones and the Temple of Doom). "There is a tendency to historicize a culture like India's and there is a tendency to essentialize what South Asia is" according to Sivanesan. SAVAC itself emerged as an artist-run centre in 1997 in response to the traditional mandates of places like the AGO and the ROM, with a mission to "critically explore issues and ideas shaping South Asian identities and experiences." The latter two may have been slow to recognize and support artistic talent amongst Toronto's multicultural communities, but have since made strides "opening up to diverse communities" she says. Thus, to its credit, the exhibit wasn't in outright opposition to the showcased-nature of the AGO exhibit, but fully endorsed by the institution.
In contrast to the increasingly stylized, affluent and consumer-centric images of India as evinced by Toronto's hosting of the Indian International Film Academy Awards in June, Sivanesan suggests its now up to local artists like Farooq to carry this momentum forward in an increasingly sophisticated South Asian arts scene and truly reflect the lived experiences of the Indo-Canadian 99 per cent.
The Museum of Found Objects is available for sale at Art Metropole (788 King St. W) and SAVAC (401 Richmond St. W). SAVAC is encouraging individual South Asian artists in Toronto, Hamilton, Burlington, Oshawa and Whitby seeking to present works in an exhibition to apply for the Exhibition Assistance Programme through the Ontario Arts Council here.