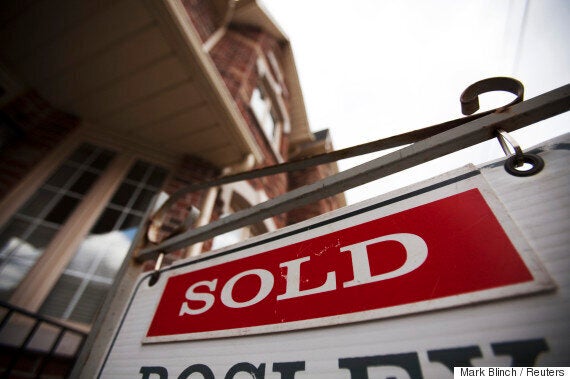 After years of seemingly ever-rising home prices and seemingly ever-declining borrowing costs, many Canadians have long been concerned about the rising barriers to entry in the housing market and the amount of growing household debt required to own a home, particularly in some of our biggest cities such as Toronto and Vancouver.
Consumers with locked-in rates for five years or more have previously been able to use the rate on their contract to qualify for more loans. The rules also apply to low-ratio loans (those with a down payment of more than 20 per cent), if those loans are put in a government-backed program.
Morneau also closed the tax loophole that previously allowed non-Canadians to buy and sell property and later claim a tax exemption on the sale.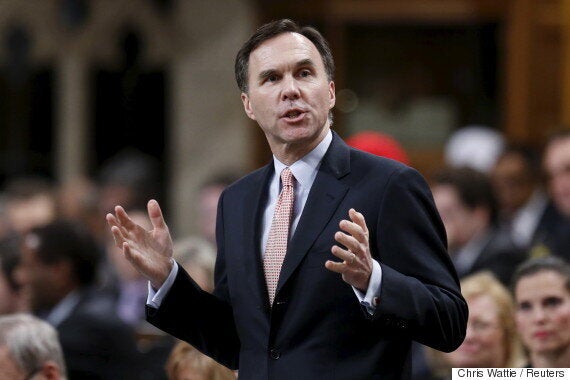 The announcement has left home buyers, home sellers, real estate agents and homeowners wondering how they will be impacted. So, what does this mean for Canadians?
Well, ultimately, the seller's market -- mainly in big cities such as Toronto and Vancouver -- is going to become a buyer's market, but with a lot of restrictions.
So, if you are looking to buy or sell a home in the near future, or even if you plan on refinancing your mortgage soon, you need to be aware of the latest changes that will affect you.
For those who are currently in the process of purchasing -- do it right now! Make the commitment as soon as possible based on the amount and rate you are pre-approved for and the conditions you have agreed upon. Otherwise, you may be subject to the changes in rules and rates that are currently being instituted effective Oct. 14, 2016.
As for those that have already been pre-approved but have yet to take the next steps, your best bet is to speak to a mortgage broker or a mortgage professional you trust.
We may not see these effects right away -- most likely not until the spring market -- but we will see them.
If you were pre-approved prior to the rule change, this does NOT mean you will still be approved for the same amount and/or rate, especially if your lender based their pre-approval on a fixed rate, as that rate will no longer be available. If you were pre-approved for a new construction home and the transaction does not close until 2017, you will need to be pre-approved again.
For example, if a potential homebuyer was pre-approved for a mortgage at a fixed rate somewhere around 2.49 per cent, that rate will now be closer to 4.64 per cent for qualification purposes. Put differently, if a potential homebuyer with a combined family income of approximately $125,000 was told they could afford something in the $630,000 range, they may now be restricted to the $500,000 range, based on the new rules.
This may seem unfair to those who have already been pre-approved for a large mortgage, and in some ways it is. However, it's important to keep the bigger picture in mind, which is that this new rule may prevent Canadians from taking on mortgages they cannot afford.
If new homebuyers can no longer afford to splurge on pricey homes and non-Canadians can no longer take advantage of the previous tax loop hole, who will purchase these homes?
The answer is that, over time, there simply will no longer be a market for over-priced homes. The long-running seller's market will slowly become a buyer's market due to lack of affordability, which in turn could result in decreased housing prices -- as people will no longer be able to afford homes in what were previously known as "hot markets."
We may not see these effects right away -- most likely not until the spring market -- but we will see them.
Those who own homes in these markets may also be affected, especially if they are refinancing or selling, as they may lose equity in their home. Since their home's value is based on the affordability of the buyers, less affordability may result in a decrease in their home's value/equity. This will not only affect homeowners, but also lenders. High interest rates will come into play across the board and will affect everyone involved in the mortgage process.
So, will these rule changes designed to slow the housing market and make it more stable ultimately have the intended effect? Could this really help solve housing affordability?
Well, over time, yes, it could solve the ongoing issue of housing affordability in Canada. The new rules will raise mortgage costs and decrease home sales. However, keep in mind that these rules and regulations are aimed at cooling hot markets, such as Vancouver and Toronto. Less impacted will be the other cities and regions across the country, where demand and supply have been much closer together.
The bottom line is that this is a start. It will lead to lower prices over time in previously overpriced markets, which could help make housing more affordable overall in Canada. However, homebuyers and sellers will be subject to many more regulations.
Ultimately, your best bet as a homebuyer, seller or owner is to make sure you are informed on all the changes in rules and regulations before trying to purchase, sell or refinance your home. We've been down this road before -- we just need to adjust.
Follow HuffPost Canada Blogs on Facebook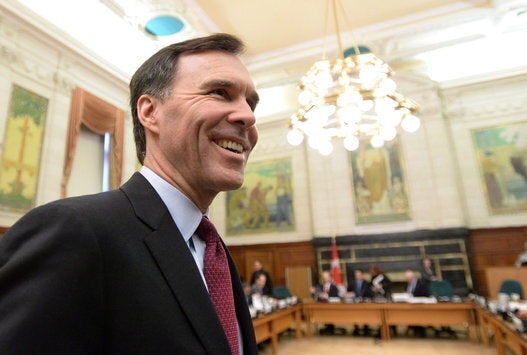 6 Possible Outcomes From Canada's New Mortgage Rules