Pretty much every new car comes with a warranty covering most of the basics and then some; big appliances and even smaller electronics also come with an assurance of some kind that, if something isn't assembled right and breaks, the manufacturer will fix it at no cost to you.
Surprising to many, homes come with warranties too -- well, new homes that is. New-construction condominiums, townhouses and free-standing homes are typically covered for issues related to construction and assembly of the home -- pipes, paint and almost everything in between.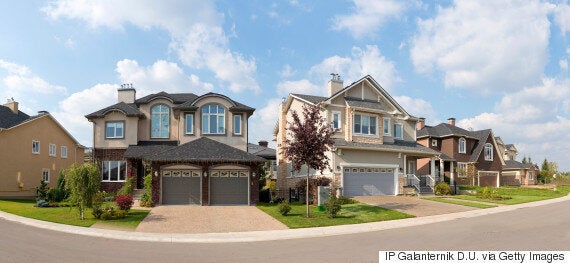 Thing is, it's only new homes that come with these warranties -- just like appliances, furniture, etc. While different insurance options exist for homes in the process of being renovated, there's no such thing as an "extended" warranty on an existing home.
The problem, of course, is what that might cost beyond the sticker price. Indeed, other than buying a new-ish home that either still has a warranty on it or was constructed according to newer codes and standards, the only thing protecting a buyer from any issues arising from purchasing a "used" home is what an inspection may -- or may not -- uncover before the sale goes through.
This is important to acknowledge in the current market as many continue to look for "used" homes/'fixer-uppers' -- for the sake of purchasing and then upgrading to the type of home they want, to save some money or, more commonly, to live in a specific area.
Lost in that equation of 'saving money' or living closer to the action, though, is the added benefit of getting a warranty on your home when you purchase new builds.
Of course, the days of new subdivisions in or even near city centres are long gone, meaning that for the most part the only new construction available in and around metropolitan areas are condominiums or tear-down re-build homes offered by some developers.
This may mean, for better or worse, having to extend your search or modify it to include potential new builds.
New builds are often overlooked for a variety of reasons: because they are typically far away geographically or because buying off a plan and waiting isn't always seen as ideal. However, many would be surprised to learn that they are often the most sensible option for those who have the time to wait.
Indeed, with a new build, not only do you have more time to save for your down payment and strengthen your credit score, but a warranty may also save you money over time compared to a fixer-upper/ "used" home, where every single repair -- including the ones you didn't know about -- is your problem.
Now I know what you're thinking -- What hoops do I have to jump through to get a warranty on a new build that will protect me? Well, none. Actually.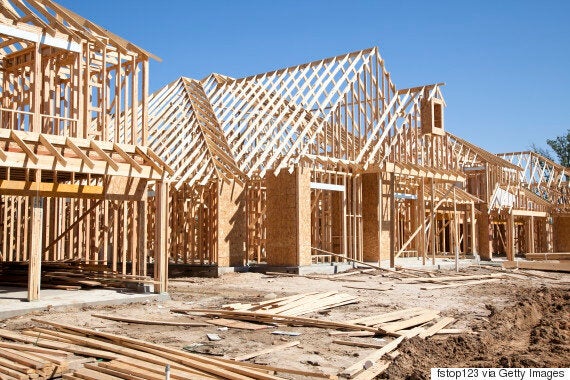 In Ontario, all new home builders must be registered with Tarion by law. The purpose of Tarion and similar provincial government-instituted providers is to protect consumers when builders cannot -- or will not -- fulfill their warranty obligations, and to educate new home buyers and owners about their warranty rights and responsibilities.
The new home warranty lasts up to seven years in Ontario and up to 10 years in other provinces, depending on the provider. What is covered during the warranty period and for how much also varies. Ontario has one of the strongest warranty programs, covering defects in workmanship and materials (up to a year), water penetration, defects in electrical, plumbing, and heating systems (up to two years), and coverage against major structural defects. (up to seven years)
The warranty also remains with the home even if the original owner sells it -- provides protection for deposits up to $40,000 on freehold homes and $20,000 on condominiums.
Yes, there is a 'risk-for-reward' factor when it comes to buying a 'fixer-upper' as you could increase the value of your property substantially by renovating. However, you have to spend money to make money in that situation, and you have no insurance on those renovations.
This is why it's always important to do your research and speak to a professional about your intentions and your budget before purchasing any home.
So, is new always better when it comes to purchasing a home?
There's really no simple answer. If you have the money to fix up a home and the gusto to deal with the renovations and the risks involved, absolutely go for it. But if you are a new homebuyer or looking for a more secure route, go for a new build with a warranty so you are protected.
You wouldn't buy a couch that didn't fit in your home because it was cheap, so don't buy a home that doesn't fit your situation for the same reason.
This blog has been updated.
CORRECTION: An earlier version of this blog indicated that Ontario was looking to take over the warranty service from Tarion. However, this is not the case.
Follow HuffPost Canada Blogs on Facebook