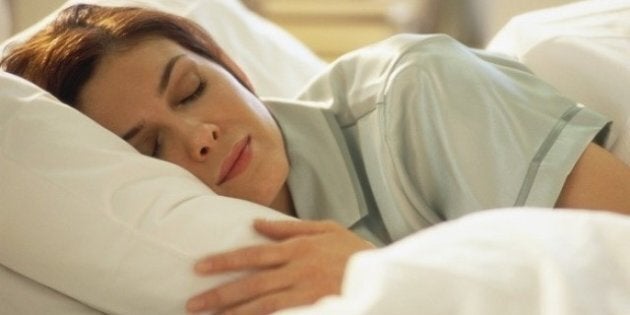 What are you doing New Year's Eve? I'll be sleeping.
Because I'm the parent of small children.
And although a famous old standard poses the above question that at one time would have been loaded with anticipation and great expectations, the idea of New Year's Eve has long lost its lustre in my mind. New Year's Eve after all, is the time of year that is coveted by friends, lovers, partygoers and many more for reasons that are important to those in a different mindset (read: non-parents). Parties, promises and proposals have come to be expected on this magical date for those who indeed have dreams of a future life that promises all things good... including children. As I already have said, my head will be hitting the pillow long before the New Year's Eve countdown begins. That's the reality of parenting little ones.
Revelry and late-night partying do not go well with early-rising children and the never-ending responsibilities inherent in parenting. Little Johnny doesn't care that your head hit the pillow at 4:47 a.m. He wants his breakfast now -- even if it is 6:02 a.m.
How can one party like it's 1999 when one has to be on Mommy or Daddy duty bright and early, regardless of what era is on the horizon?
Since sacking in until noon or later is out of the question, isn't it the responsible thing to do at least trying to attain your "parental A-game" by being rested for the next day's activities? Who knows what Jan. 1 will hold? When you're a parent, you never know when you may require that extra bit of stamina in the face of a particularly virulent meltdown or similar catastrophe. One can never be too careful or prepared. Accordingly, I'll be in dreamland when the 12 a.m. bell chimes.
Despite feeling like somewhat of a nerd and a bit of a loser for wanting to get some sleep on this particular evening, I am certainly not alone in my quest to get some reasonable shut-eye. A quick and extremely non-scientific survey of other parents of small children reveals a similar strategy: go to bed early on New Year's Eve, then wake up, make breakfast and go through the motions of everyday life just like it was, well, another day. Because it is, after all. The laundry still needs to be folded and the dishes still need to be done.
Perhaps the maturity (and fatigue) that accompanies one as we age is not all bad.
That being said, there is still a tinge of envy when watching the youthful, unencumbered revelers plan for the big night. The anticipation, the excitement and the sheer thrill of the New Year's Eve party and countdown are palpable as they plan the last details of their evening of fun.
Jonathan Swift famously said, "No wise man ever wished to be younger." Maybe not. But perhaps there was a part of him that wished, at least, for the freedom of youth. At least around Dec 31.
Now I know that there are options for families on Dec. 31. We must give credit to the growing number of all-ages events that are popular for many families. If you want to get your groove on with the kids, you can. There's just no guarantee, however, that the kids will sleep in after a night of partying. Therein lies the problem.
For this reason amongst others, I will sleep, perchance to dream in the final hours of 2011.