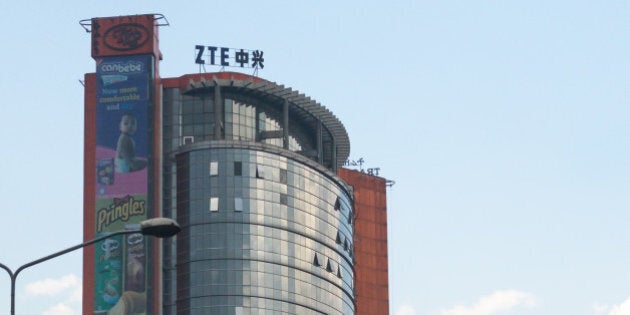 Ethiopia's corporate sector needs to emphasize active involvement in the betterment of the country. They have the capabilities to do so, and it aligns with their own interests to promote a better society for all -- for themselves and the society all shall inherit. Progressive societies place much emphasis on the corporate sector, expecting that sector to be engaged in social responsibility, striving for the well-being of the society in which they labour to make profits.
Fulfilled, happy and proud employees produce profits in the long run. Business models that integrate social well-being and community building work build brands to be proud of and to which communities extend goodwill.
There is a notion that the Ethiopian economy is one of the fastest growing economies in the world and that is a good thing. But it would be far better if that fast-growing economy benefited more Ethiopians and helped create a better social safety net for its most vulnerable. This is while providing employment opportunities for more Ethiopians as well as work for suppliers and others along the value change that growth generates.
What is the point of making Ethiopia a better investment hub, if the only beneficiaries are the businesses themselves? In the construction of a new narrative for Ethiopia, all voices are needed. To move a new Ethiopia forward, the involvement of all actors is needed. The government is not in a position to be the lone voice and lone actor to help in articulating and creating the interests of the country.
There are companies and institutions that are beginning to take corporate social responsibilities seriously and they should. It is not rare thing outside of Ethiopia but legitimate expectation and it seems that corporate social responsibility is being integrated into business plans her. That is why I am excited with the new partnership that is taking place between the Ethiopian Education and Research Network with ZTE Ethiopia. This is not a drop of water in the bucket contribution, but it's profound and worth one billion birr (about $45 million).
The initiative was conceived to help empower public universities helping them maximize their capacity by providing education resources. Launched by Debretsion Gebremichael (PhD), then Minister of Communication and Information Technology, "the project is a commitment to improve the quality of education and address issues of access to higher education" and "the instructors and researchers will be exposed to the global network of education and research that will definitely change the problems of the education quality and development narrative".
Private Public Partnerships or initiatives, which have become the norm in Europe and North America are being emulated across the African continent. ZTE is an international company that has managed to incorporate its social responsibility seriously. Partnerships and contributions to Ethiopia is what has made the company unique since it ventured in the country two decades ago.
For instance, in collaboration with Ethio-telecom, it donated a telecom lab to the Addis Ababa Science & Technology University (AASTU) , worked with ICT center of Excellence to encourage the Ethiopian Software innovators and developers by awarding resources to realize their dream. It has donated ICT class room by equipping the necessary materials to Hayelom Araya Primary school and built libraries to three different schools located in Oromia regions.
It made a quite but determined entrance into the Ethiopian telecom market since 1996. Although its role was minor at that time it signed a partnership contract with the only telecom company in the country in 2006 and became a very large presence. Since then, the brand has become well known to Ethiopians. It won government contracts worth millions of dollar only a decade ago, undertaking the upgrade of Ethiopia's aging telecommunication infrastructure. It was the first to construct a national mobile telecom network in the country.
It has not only benefited from government endorsements in Ethiopia but in many parts of the world such as, recently in Japan, where they are providing a Pre 5G massive Mimo for SoftBank and in Peru, where they are providing the Commercial operation of the first IP multimedia subsystem voice. In Ethiopia, they are noted for offering many, an adequate training and helping transform the telecommunication sectors in the country. In addition, work opportunities have been created for hundreds of new graduates and valuable internship offered to students.
The Ethiopian government has placed much confidence in the company and has been rewarded with a good partner in development.
Among its promoters was, former Ethiopian Prime Minister, Meles Zenawi who had this to say -- "The Great Wall is a symbol of China and the opening of the national mobile network in Ethiopia have an equal significance as that of the Great wall to Chinese People. You have done a marvelous job. We have full confidence in ZTE and I hope you will continue to work miracles in Ethiopia."
As Ethiopia is opening its door to the world, there will be many opportunities for partnerships and resources readily available. In all the partnerships that the corporate world can make within Ethiopia, what the government should scrutinize is the real social value of the partnership. For instance, the government should reconsider the social cost of billboard advertising by the alcohol companies in areas where there are children, banning these billboards from being erected near schools.
In a model that scrutinizes social impact, investors in IT should help train students in practical applications of IT and the beer companies would mitigate social impact by providing care to shoes in recovery from alcohol and build a strategy to eliminate underage drinking. That is the real meaning of corporate social responsibility, providing good, eliminating harms.
Those types of partnerships are what need to be promoted and embraced in Ethiopia as it moves forward. ZTE is indeed a great model to emulate.
Follow HuffPost Canada Blogs on Facebook