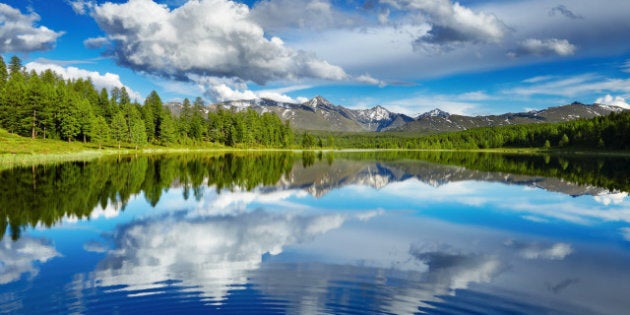 Canada's most respected environmentalist -- David Suzuki -- once said: "[In] the environmental movement, every time you lose a battle it's for good, but our victories always seem to be temporary and we keep fighting them over and over again."
Nadia Chowdhury has been advocating for a better environment for a very long time. The determined environmental activist and York University graduate (she holds a degree in Environmental Studies) explains why the environment is an important agenda for her, reflects on her personal journey so far and advises those who may want to emulate such a fulfilling activist journey.
I am a graduate from one of York University's most prestigious faculties, the Department of Environmental Studies. I currently hold a Bachelors Degree in Environmental Studies with a focus on Environmental Politics and a General Certificate in Refugee and Migration Studies.
Tell us about your involvement with some of these organizations you are involved in.
The time I spent with the Sierra Youth Coalition Regional Action Committee, the Sustainability Network and Greenpeace were my formative years. It was at a time when environmental activism was in its heyday. A lot of young, college-aged and high school students were participating in the work and attaining a lot of name, fame and great achievements.
My work involved various aspects of research, student organizing, social media work and a LOT OF networking. It was always a pleasure to meet new people and those who made it known they were
working for a cause, because they believed it too.
With the Canadian Hunger Foundation, I got to delve myself into the field of teaching students in middle and high schools the importance of involving oneself in educational activist work through giving digital presentations on global hunger and poverty. One must be a teacher in order to get the message through and I am glad that I got that opportunity with the Canadian Hunger Foundation.
You have an interest on the issue of the environment. Tell us about that.
The world is changing bio-physically and bio-socially. Almost every day, in the news, one sees talk about floods, hurricanes, typhoons and the like. And now is the time for everyone to accept the fact that nature is not to be taken for granted. People's livelihoods will soon be in very imminent danger in all parts of the functioning world and there may no longer be second chances for living beings on this planet to survive and thrive.
My work in this field, I hope will alleviate some of that suffering.
You have said that you are "a great proponent of environmental education and activism." Please explain.
I am a great proponent of environmental education and activism. The reason why I think every child (and adult) should be schooled in environmental studies and should, to a certain extent, be involved in environmental activism is because I myself have been in an academic setting where we had to learn about climate change and its deadly results. The planet must exist in order for us to exist on it.
When facing environmental dangers, the strength of the community pulls you through. However, your inner strength to brave the situation has to be there as well, in order to save yourself and your loved ones.
For that to happen, one must know and know as much as possible, in order to prevent further
calamities. We have to be involved in educating and informing people, as well as investing in socio-environmental studies, which connect the environment to the social biosphere. To put resulting suggestions into work, we have to be environmental activists, for activism would then open up access to organizations and institutions which would have the resources to transform those ideas into reality.
What was most satisfying part of your work?
What was most satisfying was the enthusiasm and the passion I saw in the eyes of people whom I met at that time. Through the campus outreach work which I was involved in, I got the opportunity to meet campus leaders and youth student leaders, whose dedication to their cause was so overwhelming and inspiring. Through my teaching experience, I got to see myself in the students whose schools I visited and relived my youth again. To all four of these organizations, I owe them the gratitude of giving me the opportunity to meet people who inspired me and for whom I got to be an inspiration to.
Why is activism important to you -- and why the environment?
Activism-of any form is important to me first of all, because of the academic grounding I received. At my Alma mater, York, I got to work with eminent scholars, teachers and mentors who not only paved the way for me forward, but also helped me see how activism can lead to fruitful results as evidenced through history on many levels.
But perhaps on a personal level, activism -- and especially environmental activism -- is important to me because of what I see is considered right in the eyes of the coming future. If we do not save the planet, we risk putting a lot of things at stake. Not just livelihoods, but the sustenance of culture, human knowledge, human civilization and non-human species, for they will bring with them too not only life but other forms of knowledge as well.
At the end of the day, money cannot -- and will never -- compensate for the loss of life and skill.
To the many young people who may want to emulate such an activism career -- what advice would you have for them?
Follow your dreams but be careful. Be passionate but be inquisitive. Be curious. Be observant. Always be aware of changing situations, no matter what environment you are in. Know the difference between coercion and coalition. Have the ability to identify abuse and oppression, of any form. Be willing to adapt and fight for your rights. Have the courage to seek out help. Speak out, no matter what.
And never be an island. One never wins an island.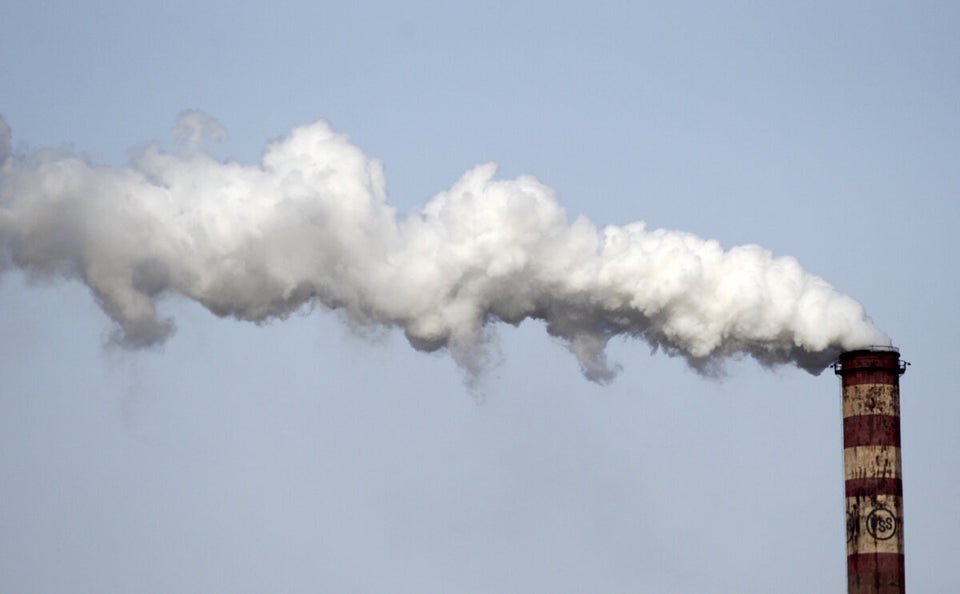 Top 10 Most Polluting Countries