In a debate last night in London, leadership candidate and current MP, Patrick Brown, admitted that idea was "crazy" and a "disaster" for the party". Indeed, it was.
Change is what is needed in the party of Bill Davis, John Robarts, Leslie Frost and even John Tory, while not successful in the polls, raised a fortune for the party to be viable in the many years to come. Many of us tend to forget that Ontario was led more times by Progressive Conservatives than the Liberals.
As the leadership race of intensifies ahead of a convention planned for May of this year, I can not help but reflect on these candidates. While two have a realistic chance of winning, there are five candidates vying to become the leader of the party.
Lisa MacLeod has been a loyal blue conservative since her youth. She started working for Ottawa's Conservative City Councillor, Jan Harder, before she abruptly quit when her then boss endorsed a Liberal MP (then Canada's Defence Minister David Pratt). She then worked for Ottawa's poster boy of bad (cynical) political politics, Pierre Poilievre, as a candidate and when he was unexpectedly and sadly elected as an MP. When John Baird vacated his seat to run for MP, she replaced him as an MPP. She has fought hard and advocated even eloquently to make Queen's Park more accommodating of women parliamentarians. She is likeable, thoughtful and decent but she is also too partisan to ever become Premier.
Then, there is Patrick Brown. He is an ambitious man with no life experience besides politics. He was elected as a City Councillor in Barrie at 22 and he has not looked back since. In a position that calls for serious thoughts and actions, he has often been the child in the room. It is not just because he looks barely old enough to buy a Cola from a high school cafeteria but because he acts like one and contradicts all he stands for by acting like a showman with no substance. While a popular voice within the federal Conservative caucus, he is a fringe voice to most Ontarians as a respected elected official.
Take his recent tweet for example where he announced he was in South Asia for 36 hours to "visit my old friend PM @NarendraModi in India". To make matters worse, he has refused to resign as an MP in order to run for the leadership of his provincial counterpart. His defence? Bob Rae did it some 30 years ago and he thinks that is fine with him too. Is the Bob Rae of more than 30 years ago the standard for a politician who has spent his lifetime advocating for respecting taxpayers while subsidizing his political ambition on their hard earned money? Enough with this guy.
Time to focus on the two leading candidates who actually have a shot at, not just winning the leadership, but the premiership of Ontario in a few years.
Both Vic Fedeli and Christine Elliott come from the political rich middle where most Ontarians reside in. They have had distinguished leadership roles in business, law and politics among them. They are both thoughtful, smart and care about the direction of their province.
Fedeli started a pioneering advertising firm in 1978 that would in a decade be ranked as the "34th on its list of 50 Best Places to Work in Canada" by Small Business magazine. A multimillionaire, he has donated to charities from Nipissing University to Canadore College. As mayor of North Bay, where he donated his entire salary to charity, he was an advocate for social housing. Elected in Queen's Park in 2011, he has been one of his party's true star and noted Finance Minister Critic.
Elliot, was a distinguished a lawyer long before she became an MPP. She was a partner of Whitby's law firm -- Flaherty Dow Elliott & McCarthy -- along with her late husband, Jim Flaherty. She helped found the Abilities Center (in tribute to her son, John, who has a mental disability), served on countless boards including Durham Mental Health Services, Leukemia & Lymphoma Society and the Toronto Symphony Orchestra. She gave a human face to Tim Hudak's Progressive Conservatives when it was often too scary to be embraced by the electorate.
Both of these candidates have the potential of adding a positive validity to our sacred democracy and political process this year as well as in 2018. I wish both of them the best of luck knowing healthy competition in our political arena is good and should be encouraged at all times.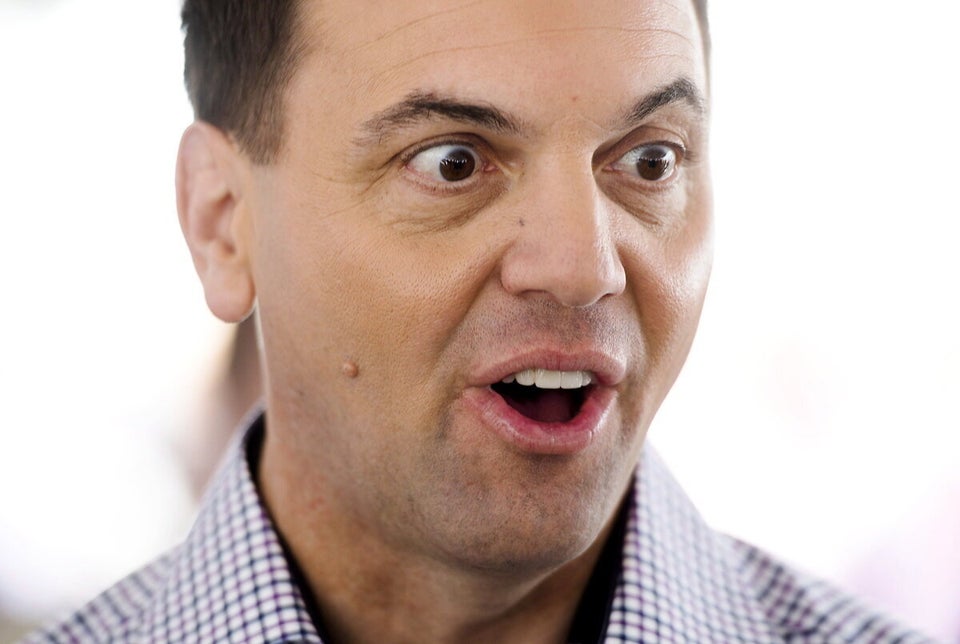 Memorable Photos From Ontario Campaign