First-time pregnancy is nine months full of firsts. As a rookie expectant-mom who is about 22 weeks pregnant, nearly every day brings something new -- my skirts don't fit, I can't wear heels over two inches and I'm now steadfastly addicted to any food topped with alarming amounts of cheese.
As I wondered about all the other things happening to me and my unborn child that I may not even be aware of, I decided to add another first to my pregnancy: I signed up for a unique research study that is trying to answer that very same question.
Mount Sinai Hospital, the world-renowned teaching hospital and research centre where I work in Toronto, recently launched a one-of-a-kind study in Canada to track the health of pregnant women and their babies. The Ontario Birth Study (herein referred to as "the study") is trying to figure out figure out how environmental and genetic factors while babies are in the womb can affect the health of children later in life.
Led by two scientists at Mount Sinai Hospital, Dr. Alan Bocking and Dr. Stephen Lye, the study is currently open to all pregnant patients at Mount Sinai Hospital. With over 1,200 women set to participate in the first year alone, the study aims to roll out to other hospitals across Ontario in a few years.
I made sure I was enrolled. When I heard my baby's heart beating for the first time, and saw the tiny organ pulsing on the screen of the ultrasound machine, I silently promised her that I would try my best to nurture her in every way possible. Little does she know now, but she's already contributing to the world of research, and she hasn't even been born yet.
If you are considering participating, the study isn't demanding at all and won't add to the growing "to-do" list that all expectant parents have a hard time getting under control. The additional blood tests and other samples are collected during my routine prenatal appointments, and the lifestyle and diet questionnaires are emailed to me by the study staff so that I can fill them out when I'm taking the train home, or relaxing after a bath.
BLOG CONTINUES AFTER SLIDESHOW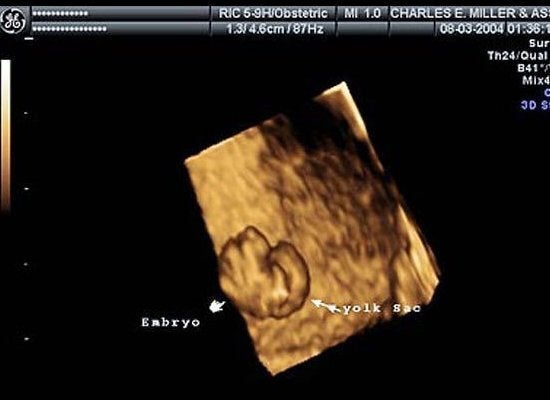 There's really not a lot of extra effort required, especially when I consider that the valuable information I can provide during my pregnancy will help researchers understand how factors like maternal nutrition, genetics, and exercise impact a child's risk for childhood conditions like obesity as well as chronic conditions like diabetes, cancer and heart disease later when she is an adult.
While knowing that there is no immediate benefit to my participating, in my mind, I know my input will in some way help scientists figure out how environmental and genetic factors can affect the future health of thousands of children. I also have a personal connection -- there's a chance that my daughter could be a carrier of a genetic condition.
My brother-in-law was born with a rare condition called cystinosis, which affects approximately one in 100,000 to 200,000 newborns. Cystinosis is characterized by an abnormal amount of the amino acid cystine in cells, which can lead to kidney failure as a result of crystals forming in the kidney and in other parts of the body.
My brother-in-law is one of only 2,000 known individuals with cystinosis in the world. My husband may very well be a carrier -- and if he wasn't deathly afraid of needles and blood testing we would know for sure -- but this means our baby has a 50/50 chance of being a carrier too. However, we are lucky that we live in an age so focused on preventative screening and innovative treatments, that conditions like cystinosis are better managed now for patients than ever before (although there's no cure).
Since I don't suffer from the same paralyzing fear of needles like my husband, I got myself tested as soon as possible for cystinosis because I wanted to see if I was a carrier for this condition (I'm not). My husband's parents are carriers, meaning they each carry one copy of the gene that causes the disorder. This also meant that each of their children had a 25 per cent chance of inheriting both copies of the gene that causes the disorder. On my side of the family, heart disease is the primary concern.
So while we have a good sense of our genetics and hereditary dispositions, I suppose I'm wary about all the factors I don't know that could potentially impact my baby's future. And now that I'm participating in the Ontario Birth Study, I wonder what else I could be doing to further provide the best possible start in life for the baby growing inside of me. Apparently it may start with me drinking fewer cups of coffee...