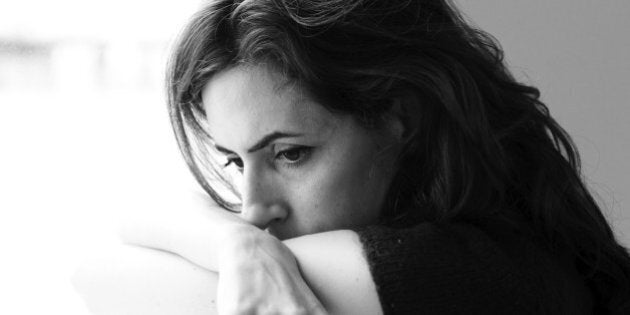 Before being diagnosed with depression in 2013, I could be described as miserable, ungrateful, negative. Of course my smile and laughter masked my deep unhappiness, but even throughout a bubbly conversation with friends or coworkers, I'd realize that of the group, I was the one who found no joy in the event or the discussion; I was the one always criticizing and complaining.
Recently I've joined a women's empowerment group with the purpose of uniting women and lifting each others' spirits through positive thoughts and sharing moments of gratitude. Every week, we meet up on a conference call and a topic is brought forward for discussion. Last week the goal was to share our simple pleasures. As the ladies called out "bubble baths," "red wine," "summer evenings," "my toddler's laughter," I could think of nothing. Battling to quiet the sob in the back of my throat, I squeaked out the name of a game I've downloaded onto my phone. A game. The thought that I was unable to muster up anything more substantial only served to break me down further.
However, in an effort to put to use the lessons I'm slowly learning from the women in the group, I decided to own my depression for what it has been for too many years to count, and rather than continue to bemoan my diagnosis, I would celebrate it by embracing the positive aspects.
1. Because my mood has sunk to such depths that my view was restricted to the blankets covering my face, I am now aware of the good days; those days when I can lift my head; those days when I can sit with my family at the supper table, and laugh with my kids. My depression is such that I know I will not always care about the heat of the sun on my face, but thanks to my diagnosis, when I do notice the rays warming me, I can be grateful for the reprieve from the pain.
2. My diagnosis has given me strength. The weakness I have felt my entire lifetime, fighting an invisible tyrant; not knowing why joy was elusive, if not practically non-existent, has been replaced with the realization that I wasn't choosing those emotions. I was their captive. In understanding this, in my darkest moments, I can face the depression by knowing that I am strong enough to outlast its stay. I may not be able to jerk its sharp fangs from my skull, but I can wrestle it, and stand against it until it is finally so exhausted, it slinks away for a few days, beaten.
3. For the first time ever, I feel hope. Hope for recovery. Knowing that I have Major Depressive Disorder is a relief. As the barbell was lifted from my slumped shoulders, for the first time ever I embraced a shred of hope that somehow, someone, somewhere would save me from myself. The diagnosis meant that if something was not right within my brain, then something could be done to fix it.
4. Medication. Medications meant to treat me. Although my doctors have yet to find the perfect cocktail, now that I know this depression is not a result of my consistently negative outlook on life or because I'm ungrateful and miserable, when the vortex whips me around its endless darkness, I close my eyes knowing that eventually, hopefully, the right concoction will take the edge off. I may never be Mary Sunshine, but knowing that there is medication that can alleviate the searing pain, I feel grateful I've been diagnosed as depressed. That these emotions can, eventually be tamed because I have a disorder, not because my preferred persona is Goth.
5. I am not crazy. I have Major Depressive Disorder. This means I can be treated. It is physical as well as mental. It is attacking my brain, my thoughts, my emotions, and my being. I can get better, or at the very least, I know why I'm not. Because I've been diagnosed with a mental illness. My depression is no longer able to scurry through my body, ravaging me moment by moment. Because now I know it's there. And for that knowledge, that diagnosis, I will be forever grateful.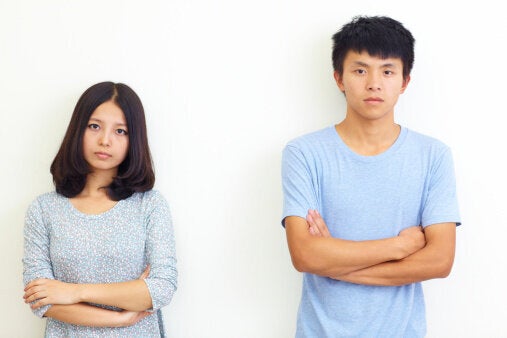 17 Facts About Depression