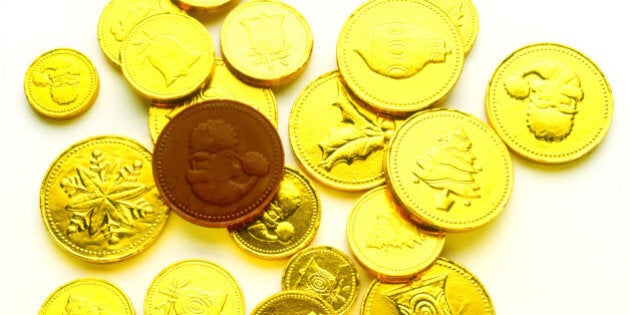 Goblins, ghouls and spending... oh my!
It has been six years since Halloween has fallen on a Saturday, and according to a new survey from digital offers site RetailMeNot.ca, 66 per cent of Canadians agree this will result in people dishing out more dough (and candy) to celebrate. But no need to be frightened! Just like a classic Superman costume, these savvy saving tips are here to the rescue!
1. Online Halloween Décor
If are going all out with spooky décor this year, make sure you look online before you jump in the car. Many online party retailers like Party City have great deals not only on costumes, but also Halloween décor this time of year. Before you check out, make sure you do a quick search for coupons on RetailMeNot.ca for offers to save even more.
If you're hosting a Halloween party or attending a BYOB soirée, a signature cocktail is the way to go. A 750-milliltre bottle of wine typically pours just around five or six glasses, while the same size bottle of your favourite spirit can mix sixteen or more drinks to satisfy your thirsty guests! A signature cocktail dressed up with a little candy corn is not only delicious, but economical as well.
Some of your most creative costumes may already be in your closet. Last year, I turned my infant daughter into a caterpillar with pantyhose and fiberfill, and my two-year-old son into a zookeeper with overalls and some stuffed animals. If you're not sure you have everything you need to build you costumes in your home, get together with friends and bring everything in your closet that could possibly be used as part of someone's costume. Craft stores like Michaels are perfect for those last-minute touches on your costume.
Buying individually wrapped candy in bulk at stores like Bulk Barn will save you money, not to mention time by avoiding multiple trips to the grocery store to stock up when the candy somehow "disappears" a few days before Halloween. With the money you save, you could even opt for regular-sized candy bars and be the most popular house on the block. Just be prepared for a stampede of sugar-hungry little goblins at your door!
5. Plan Ahead - Way Ahead
With Canadians planning to spend an average of $43 on decorations this year, those costs can sure add up. After Halloween, why not take advantage of those sweet sales on décor and adult costumes to keep next year's budget in check? A little planning ahead will pay off in the long run and allows you to save up to 75 per cent on items you will use next year. If you buy décor items like table runners in a warm orange tone, they can even do double duty for Thanksgiving next year.

Ridiculously Easy Halloween Treats For The Classroom