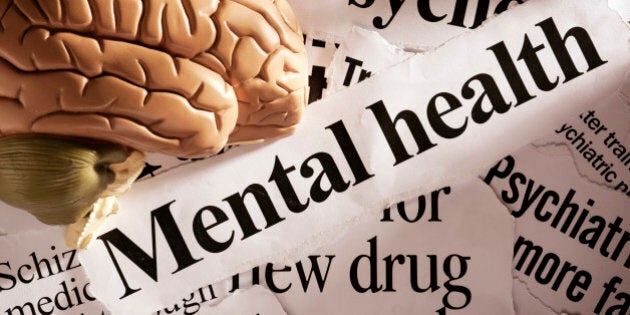 You may have noticed that your social media feeds have been inundated with the #BellLetsTalk hashtag. That's because Bell Let's Talk day is on Wednesday, January 28.
I love it when large corporations get it right and lead by example. The truth is that 1 in 5 Canadians will experience a form of mental illness at some point in their life. Look around at your family, your circle of friends, or even your colleagues. Chances are someone you know is facing a difficult mental health challenge at this moment.
Did you know that an estimated 22 per cent of Canadians battle mood and anxiety disorders? Or that, in any given week, more than 500,000 Canadians miss work because of a mental illness? Absenteeism and presenteeism result in an estimated $6 billion in lost workplace productivity costs, according to the Mental Health Commission of Canada.
The statistics are sobering, to say the least. Yet, despite the prevalence of individuals dealing with such challenges, many of them suffer quietly and alone, for fear of being stigmatized or discriminated against. I know this because I was one of those people for many years.
I am someone who has overcome bouts of serious, debilitating depression throughout my life. I also have a lengthy and stormy history with eating disorders -- or, as I like to refer to it, "my old frenemy E.D."
I am someone who has fought battles with mental illness and have come out on the other side, swinging. Some battles raged on for what seemed like forever; and in those darkest of nights, I honestly didn't think I had the strength within to claw my back up to the light. That's the thing about mental illness, it skews your perspective, robbing you of your hope, while insidiously whispering its abusive missives into your being: "you're not good enough," "you're such a loser," "you're worthless." That harsh voice within is the most belittling motivational speaker of all. A complete bully.
But I am one of the lucky ones to have come out of this alive, fully recovered and infinitely stronger. I say that I'm lucky, not because I lead a charmed life, but because I sought treatment by assembling a great team of mental health professionals who genuinely cared about my well-being.
Rather than holding myself back from getting help for fear of being stigmatized -- as 49 per cent of people with mood disorders often do, according to the Canadian Mental Health Association -- I opted to overcome the perceived embarrassment factor and get diagnosed and treated. What I learned in the process is that seeking help didn't make me weak or "crazy."
In fact, getting help allowed me to do the inner work I desperately needed in order to finally break up with my old friend E.D. Seeking the right treatment gave me the tools I needed to help me turn down the volume on that relentless inner critic, and turn up the volume of self-acceptance. The hard work has paid off exponentially. I have learned a lot about myself through the ordeal and I have been able to carve out a life for myself that is abundantly more authentic to who I really am. In fact, I've even changed career paths as a direct result of the process of self-discovery that came from my recovery.
When I say I love it when large corporations get it right, I mean it. Rates of employee sick leaves due to mental health are escalating. We live in a very stressed out world where many of us are stretched and spread thin. Many of us are part of the sandwich generation -- caring for young children while simultaneously looking after our elderly parents. Or we may be expected to take on more work assignments due to corporate layoffs that have left more work to be done by less staff. Yet thankfully, in Canada, we haven't yet reached the epic levels of workplace stress that the Japanese have been struggling with for some time. Indeed, they've coined the word karōshi -- literally translated as "death from overwork" -- to explain the disheartening phenomenon that takes place in some of their workplaces, where people are literally dying from heart attacks and strokes due to stress and burnout.
We need to ensure that Canadian workplaces don't reach similar levels of employee stress. To do this, we need workplaces that value their employees' mental health. Employers need to lead by example by recognizing workplace signs of undiagnosed depression, such as difficulty making decisions, decreased productivity, inability to concentrate and any unusual increases in errors in work, just to name a few.
But we also need to bust the stigma altogether. It doesn't make you weak to seek help for mental illness; in fact, it takes great strength of will to do so. Mental health is equally as important as physical health. If you had cancer or diabetes, you would no doubt seek appropriate treatment. Why then is our society so reticent about addressing anxiety or depression -- two very treatable afflictions?
Mental illness does not discriminate. It will impact people regardless of age, gender, race, profession, or socioeconomic status. Lawyers, athletes, celebrities, teachers, plumbers, construction workers, even health professionals can all be dealing with a mental illness. Heck, I'm a psychotherapist and I have a personal history with it. It doesn't discriminate.
On January 28, join the #BellLetsTalk conversation to help end the stigma around mental illness. Bell will donate 5¢ to mental health initiatives for every text message sent, mobile & long distance call made, Tweet using #BellLetsTalk, and Facebook image share. Add your voice to the conversation and let's get talking about mental health.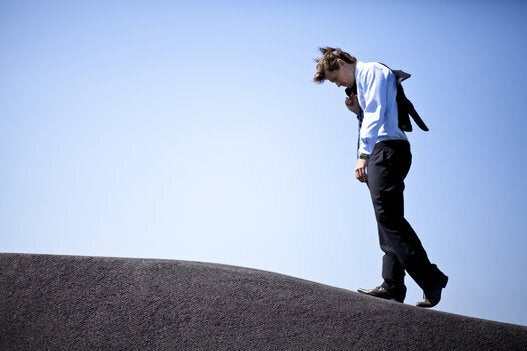 Worst Habits For Mental Health