If you thought our global food crisis can't get any worse, guess who's winning this year's "Nobel Prize of Agriculture"? Robert T Fraley, Executive VP of Monsanto is one of the recipients of this prestigious award (equivalent to the Oscars) on World Food Day October 16 for creating genetically modified organism (GMO).
The prize "emphasizes the importance of a nutritious and sustainable food supply for all people." So one has to wonder, what on earth makes GMO-based food supply nutritious? And why is such an esteemed prize bestowed upon multinationals whose actions have caused hundreds of thousands of Indian farmers to commit suicide and millions of honeybees to drop dead? Perhaps, it has something to do with the fact that Monsanto paid the World Food Prize Foundation $5 million donation back in 2008 to win legitimacy that could've been otherwise impossible.
As it turns out, just recently the Indian courts rejected Monsanto's two patent appeals after thousands of farmers and activists from across 20 states took to the streets of New Delhi chanting slogans, "Monsanto Quit India" in protest of the BRAI (Biotechnology Regulatory Authority of India) Bill.
To put things into proper perspective, India has had a contentious history with Monsanto since 2001 when the audacious multinational introduced BT Cotton -- cultivated from seeds implanted with the bacterium Bacillus thuringiensis (Bt), harmful to some insects -- that promises a robust pest-resistant crop. However, there was little warning about the downsides.
First of all, GM seeds are super expensive, but the aggressive and deceptive marketing tactics by Monsanto that touted them as "magic seeds" convinced the farmers that the high cost would be offset by high yield and savings on pesticides. It wasn't long before though that the farmers realized, Monsanto's Bt cotton was too weak for the boll-worms that began to destroy their crop at an alarming rate. With no choice left, the farmers ended up buying Monsanto's expensive pesticides and GM seeds for the new planting cycle, which tripled their debts.
So what was flaunted as a step to revolutionize food growth in India turned into a vicious cycle of forced debt, poverty and mass suicides. According to the Center for Human Rights and Global Justice (CHRGJ), at the New York University School of Law ,
"more than a quarter of a million Indian farmers have committed suicide in the last 16 years -- the largest wave of recorded suicides in human history." The available statistics suggests, in 2009 alone "17,638 farmers committed suicide -- that is one farmer every 30 minutes," most of them, cash crop farmers, particularly cotton farmers.
Meantime, millions of bees are dropping dead in America. According to the New York Timesone specific chemical introduced into the genetically modified crops is likely responsible for the "mysterious malady" that lead to the disappearance of nearly 50 per cent of USA's bee hives last year. This dramatic decline of the honey bee population is of dire concern, as over 100 agricultural crops worth over $10 billion are pollinated by honey bees, and over 80 per cent of all flowering plant species require pollination to survive.
It's worth noting though, since 2005 an outbreak of what scientists call "Colony Collapse Disorder" has been rapidly killing off 30 per cent of the global population of honey bees each year. Experts fear if honey bees continue to disappear at this rate the effects on global economy and food security could be devastating. Collective efforts to place the blame on a growing class of GMO insecticides, known as neonicotinoids are underway, as these nicotine-based insecticides seem to be poisoning the brains of the honeybees.
Such pesticides were recently banned in Europe for two years, as 15 of the 27 member states voted for a two-year restraint giving the European Commission the support needed to push through an EU-wide ban despite fierce lobbying and strong opposition. But it seems the battle has just begun, with Syngenta one of the two biotech giants suing Europe in a bid to continue selling their pesticides in that continent.
Ironically, this World Food Day, the founder of the biotech firm is set to receive the Nobel Prize for Agriculture and a share of the $250,000 prize money alongside the Monsanto executive. Scientists and environmental activists have lambasted this move, as they fear it will encourage wider use of genetically engineered crops. In an unprecedented move eighty one Councillors of the World Future Council have sent a stern message to the World Food Prize Foundation:
"GMO seeds reinforce a model of farming that undermines sustainability of cash-poor farmers, who make up most of the world's hungry... The most dramatic impact of such dependency is in India, where 270,000 farmers, many trapped in debt for buying seeds and chemicals, committed suicide between 1995 and 2012."
The deeper problem is enmeshed in the political and corporate systems that the multinationals seem to be exploiting, as they bully their way through. According to Corporate Watch, an independent not-for-profit group that conducts research on the social and environmental impacts of large corporations, including the multinationals,
"Monsanto doesn't like the thought of anyone publicly disagreeing with them or worse still pulling a fast one on them. Where their GM crops are being grown commercially Monsanto have paid a small army of private investigators to check whether farmers are growing their GM crops without permission."
Of particular concern is the bullying tactics used by Monsanto to muzzle the media. In 1997 Fox TV fired two journalists after they refused to remove specific contents in a documentary on the dangers of Monsanto's BST. The network apparently succumbed to Monsanto's pressures into editing out the contents. In 1998 the environmental journal "Ecologist" was set to publish a special edition attacking Monsanto, but the publishers -- Penwells of Saltash, Cornwall, destroyed the 14,000 print run fearing liable action from Monsanto.
So as the multinationals try to silence the media and the masses, the voices against the use of GMO are only becoming louder, with environmental groups trying to persuade the World Food Prize Foundation to retract the awards, and end "a ruthless business model that has impoverished and monopolized global food supply."
Stay tuned for my next installment on GMO and climate change.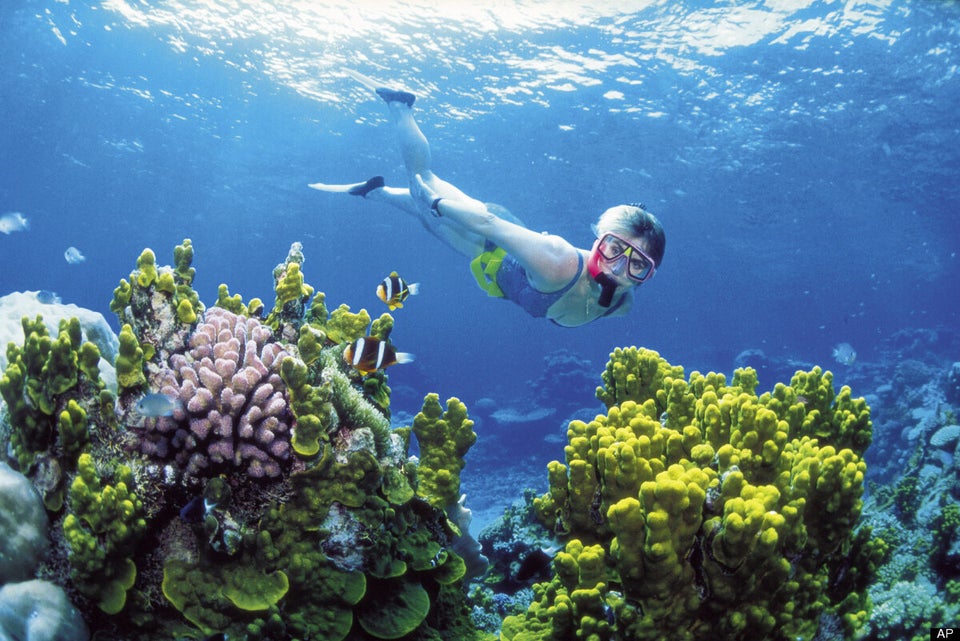 What Climate Change Just Might Ruin