bbsferrari via Getty Images
A weekend exploring the region of Brittany, France should be on your summer travel list. I am about to take you on the same road trip I recently went on in this ages old land -- rich with history, fresh food, and a fantastic future that's all packed into wonderful little journeys.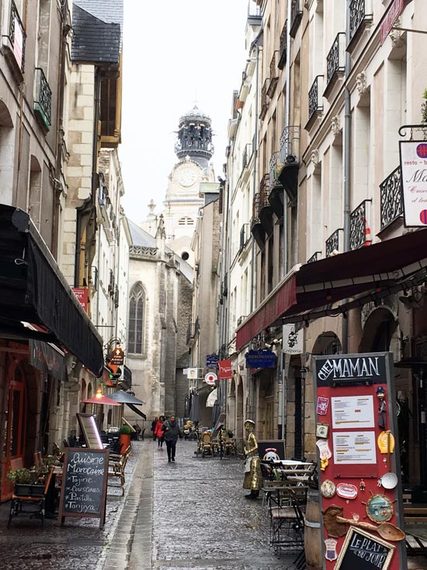 Nantes
Start here with a night in the heart of the city at Oceania Hôtel de France
in the Graslin Quarter. Pop into the Passage Pommeray - a shopping arcade built in the 1800s - before dinner at Le Cigale. This spot is all ornamental excess (and an #instadream) circa 1895. A meeting place for Art Nouveau bourgeois and aristocrats, who mingled with actors and dancers from the theatre, it has maintained that magical atmosphere.
Pair any one of the classic French dishes with a glass of Muscadet. Be sure to make a reservation well in advance. Like, months in advance. It's also open for breakfast, brunch and lunch.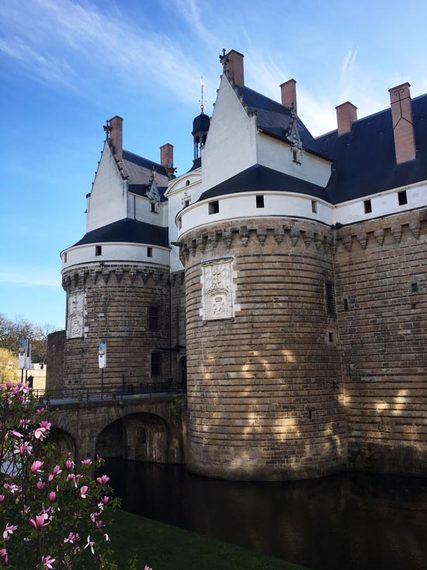 Wake up refreshed and ready for a walking tour of the Bouffay Quarter's medieval city and its castle, where the Duchy lived and ruled. Then follow the green line to the Isle of Nantes, where creativity explodes in the form of giant moving creatures, troupes of performers, and a three-story carousel dedicated to the deep sea. A magical ride for all ages. There is also an open laboratory so the public can test machine prototypes. All of which will be part of the next spectacular spectacular - a monumental (and massive) Heron Tree that will be ready in 2021.
Makers take note: a Maker Faire camp will run from July 7-9, 2017.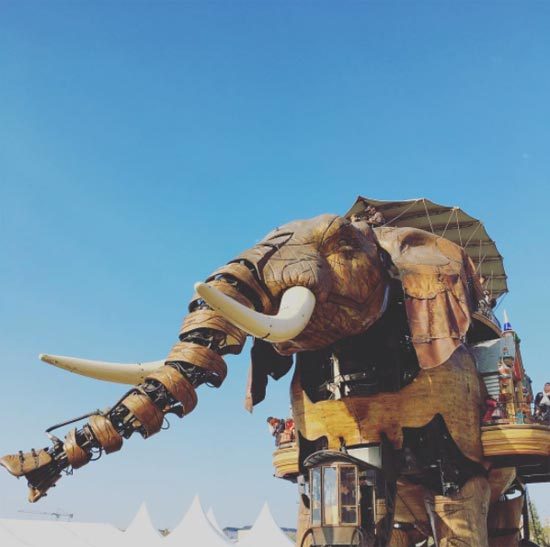 On your way across the bridge to get back into the city, listen for joyful sounds of singers at the memorial to the abolition of slavery.
Dinner is at Pickles. Owned by a British expat, this bistro pub offers fusion food (think: French, Italian, Asian, North Africa) that emphasizes local market products "with a real taste of the terriors".
The next day is a choose-your-adventure kind of day:
Art enthusiasts will want to continue Le Voyage A Nantes and do the drive out to Saint-Nazair. Follow 120 kilometres of the Loire River and enjoy the unique and quirky modern works of 30 renowned artists. Many of these permanent installations completely change perspective with the tide.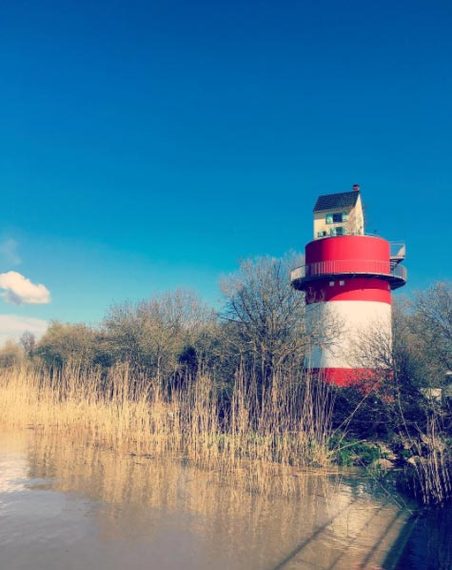 History buffs will make their way to Saint Malo and Mont Saint-Michel. Wander Saint Malo's 15th century old town before heading down to the beach and a mini-hike over to François René de Chateaubriand's grave.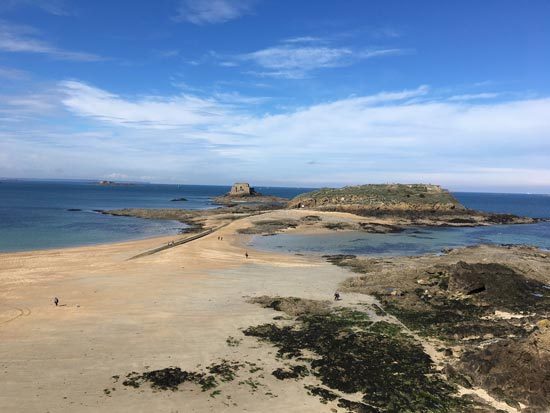 The town's cathedral is worth a look as its stained glass creates a particularly beautiful light effect on a sunny day.
On the way out of Saint Malo, lunch overlooking the tidal bay at Ar Iniz.
In less than an hour, you can find yourself in Normandy and in awe of Mont-Saint-Michel. This architectural wonder must be seen from the 11th century village at the base, up to the 15th century gothic cathedral. Recommend taking a Lecture Tour and seeing the 10th century church. Magnificent.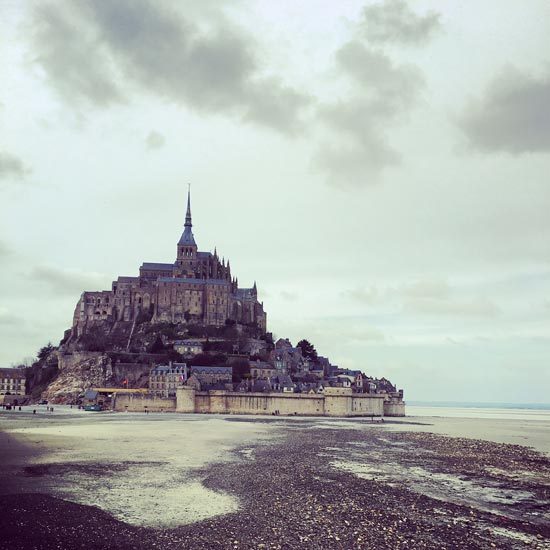 Drive back to Nantes for a casual dinner at Le coin des crepes. Side note: I went into this trip with a full-on aversion to the things, and by the end of it I was craving savoury goodness. Have the sausage, salad and egg crepe... tres bon!
Rennes
An hour's drive from Nantes, along toll-free routes I should add (this is a special thing as the rest of France's roadways are taxed), the road tripper will discover another dynamic city.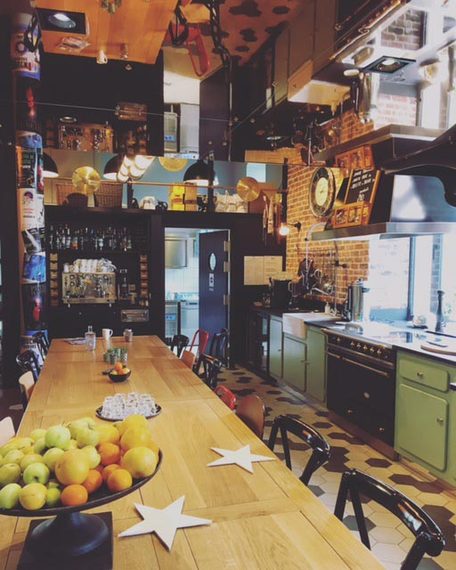 Check in to Le Magic Hall. This former movie theatre is now a boutique hotel that boasts 26 themed rooms, as well as a communal vibe in the kitchen/dining room/lounge.
If you're hot for history, take a City & Parliament tour, where you can see some of the many timber-framed houses that date as far back as the medieval 1400s. Then explore the grandeur of the 17th century Parliament of Brittany, while its courts are still in full operation.
Tip: See the city through the eyes of a local and book a personal go-at-your-own-pace tour with an official English-speaking guide.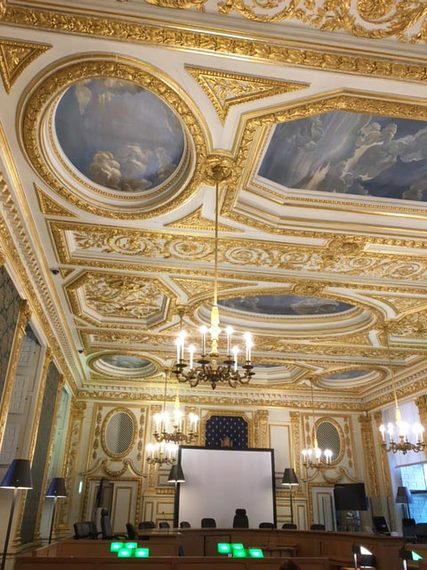 One of the most famous trials was that of serial killer Helene Jegado in 1851. She was accused and sentenced to death by guillotine for baking lethal doses of arsenic into cakes.
Learning this leads perfectly to a tasting of the "arsenic" cake, as well as lovely chocolates-by-the-number at Durand (5 Quai Châteaubriand). Although you might think you've died and gone to heaven after trying their Kouign Amann (aka Butter Cake).
For botanical buffs, there are 1000 species of roses - each whimsically named - in the lovely Parc du Thabor (Place Saint-Mélaine).
Contemporary art is also celebrated and the FRAC http://www.fracbretagne.fr/, la Criee, and 40mcube are all hubs for the modern creative culture that Rennes boasts.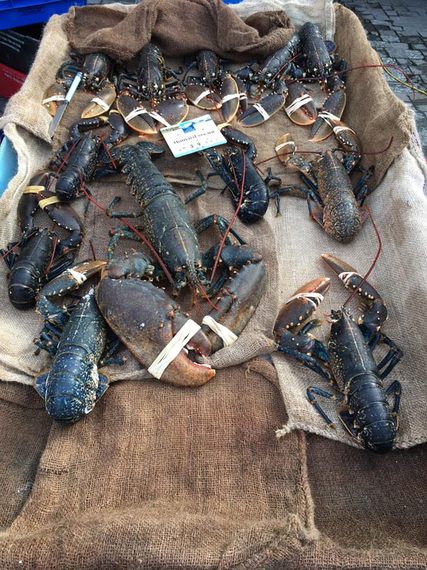 For lunch and dinner, you've got a choice of restaurants here, but I recommend hitting the Marche des Lices (24 Place des Lices) to purchase everything fresh for a picnic. The market is five centuries old and therefore France's oldest. About 25,000 people flock to it every Saturday to pick up fish, food and flowers for the week. Recommend lunching (or late breakfasting) on the traditional buckwheat crepe with sausage and a glass of chilled cider.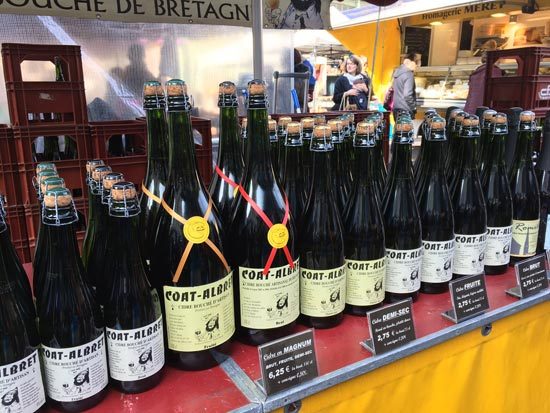 Drive back to Nantes for a sunset cocktail at the top of the Brittany Tower (Place de Bretagne). Afterwards, check in to a comfortable suite at the Radisson Blu (which you can book for a sweet deal via Hotels.com, btw). Draw a bath, soak those feet, and rest assured you've seen the very best of Brittany.
There you go, ladies and gents... Proof that it's not all happening in Paris!
Other notable restaurants, cafes and stays:
Thalasso Spa Hotel - In Saint-Malo there are many seaside hotels that offer views of the dramatic ebb and flow of the tide. This one is particularly dreamy.
Sophie Bakery - As a digital nomad, I am always on the look out for a cool spot to catch up on work. Wifi with a side of carrot cake, please!
Sainbioz - Burgers are the best in Nantes.
Music enthusiasts take note: The Trans Musicales Festival rocks Rennes from November 29 to December 3, 2017.
If you are in Ottawa for Canada Day, look out for the giant mech dragon from Nantes.
*Air France flies from major cities in Canada, connecting through Paris or Amsterdam before arriving in Nantes.
*Air Transat direct flights from Montreal to Nantes start this summer.
Images courtesy of the author.
Follow HuffPost Canada Blogs on Facebook