In the last year I've noticed the travel conversations skewing towards Asia. Not one, but two friends of mine have successfully relocated from Toronto to Hong Kong. Another, a bank exec, is regularly doing business in Shanghai.
All this talk has stirred up my own desire to experience East Asia, with a focus on Japan. And, as any savvy businessperson would do, I think it would be wise to brush up on the cultural nuances of my chosen market. For this I consulted with Howard Nutt -- someone who has made a career out of facilitating professional relationships around the world. Here's what he told me.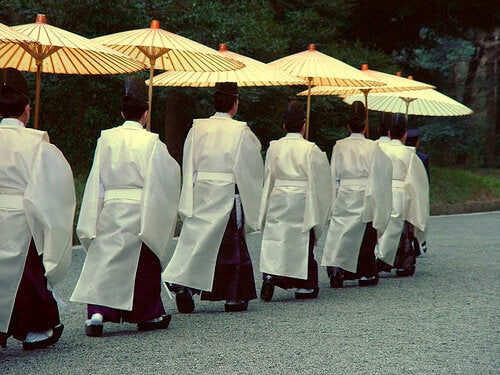 Destination preparation...
-Knowing a few common phrases can help not only when first meeting someone, but also in trying to navigate the area. There are many books, classes, and programs available to help people learn new languages (this writer suggests trying Pimsleur!). If time is an issue, arrange in advance for a translator.
- Japan is probably easier for most Westerners because of its 50-plus year process of integration with Western cultures. The people are used to hosting foreigners and are generally welcoming in their attitudes. It's also likely that you will find people who speak enough English to be helpful, if needed.
By comparison, China remains much more closed to our Western ways and provides a greater challenge since Chinese people expect visitors to be much more attuned to the Chinese culture than most of us are prepared to be. However, a good place to start is Hong Kong - a very comfortable, cosmopolitan city that was actually the first part of China to allow foreigners. You could call it "China for beginners."
Know (someone) before you go...
- In both Japan and China, in-country connections are held in high regard.
If you are fortunate enough to know someone who has friends or colleagues where you're going, you will find that a personal introduction in advance will make your visit all the more enjoyable. Both Japanese and Chinese cultures view it as a sign of respect to extend themselves on behalf of a mutual friend, and you may find that they go to significant personal inconvenience and expense to make you feel welcome.
- In building competence with Chinese culture, Shanghai can be considered an intermediate step. For many years it has served as a "gateway to China," and the city is more tolerant of foreigners and their inevitable cultural slips than Beijing or other "hardcore" Chinese cities. Visitors can experience a very modern part of the city that is fairly open to Westerners, as well as an Old City that notably contains the Yuyuan Garden complex, and the City God Temple.
I don't speak 日本の or 中國的...
- In both Japan and China, one is all the wiser to use a tour guide. In most cases, your hotel can arrange for a guide, who will know the area and speak the language. In general, travel around Japan is easy and unencumbered, whereas you'll want to do research in advance and be more careful about where you go in China.
If you do venture out on your own in either country, be sure to take a card with your hotel information on it in the local language. It's rare to find a taxi driver who speaks English. So there's that.
In the end, Nutt encourages me to just enjoy the countries visited. Only by steeping myself in the local customs will I truly appreciate what makes each unique. Sounds like a low risk/high reward investment to me!
Howard Nutt currently serves as executive director and chairman of the board of the Business Development Institute International, which extends best practices in business development around the world. He also knows how to avoid a serious case of jet lag.
Photo credit: Photopin.com