I don't know what it is, but when restaurant servers are happy and friendly, the whole experience is enhanced. The food just tastes better, right? On a recent visit, I discovered that Halifax is one heck of a hot spot. East coast city locals sweetly fill plates with savoury fare, as well as provide visitors with a charming place to stay.
EAT
Hamachi House - As part of the Hamachi Group of restaurants, this fine Japanese joint has been serving lunch, brunch and dinner since 2001. On the first of two visits, the group ordered Crispy Salmon Taquitos and also savoured a Deluxe Shashimi Plate alongside special house rolls packed with fresh lobster. On both occasions I started with a Gomae Salad, which I could eat every day. Just saying.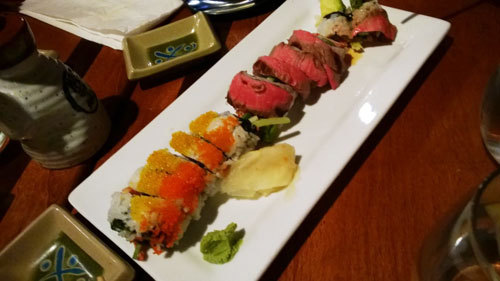 The Bicycle Thief - My TV producer friend Ron lives in Toronto, but is often in Halifax for projects and is a regular at this spot that features "American food with Italian soul." When we go he raves about the lasagna, but orders the local lobster chowder to start, and the organic chicken stuffed with truffle-laced wild mushroom risotto as a main. He thoroughly enjoys every bite. I was captivated by the apps and ordered the tuna tartare, and the flash-fried calamari. The former was delish, while the latter was dismal. 
Ela Greek Taverna - A bit of a drive out of downtown, but worth the trip. Loved the atmosphere of this place -- completely unexpected since it sits amongst big box stores like Target and Best Buy. Two visits here as well, and ordered the grilled octopus on chickpea salata both times. Highly recommend the souvlaki platter to share as it comes with tasty beef, chicken and scallop skewers. 
Chives Canadian Bistro - If you are all about highly-rated and award-winning, then book a table at Chives. Chef/Owner Craig Flinn has three best-selling Canadian cookbooks for a reason, but he's not pretentious about it. His attitude is reflected in a casual and cozy atmosphere, where really good food and wine is fully enjoyed. The menu changes seasonally so my only suggestion is to go with a group that likes to share, and have a bite of everything!
Halifax Farmers' Market - Head here on any morning, except Monday, for the freshest pick from vendors offering up sweet baked goods (don't miss Schoolhouse Gluten-Free Gourmet), samosas, sandwiches and a dang good guacamole (El Gallo Mexican Foods). Whether you prefer java, getting juiced (check out Fruition), or tucking in for a hearty brunch at the restaurant on site, there is something for every food lover. Loads of locally-crafted goods to boot.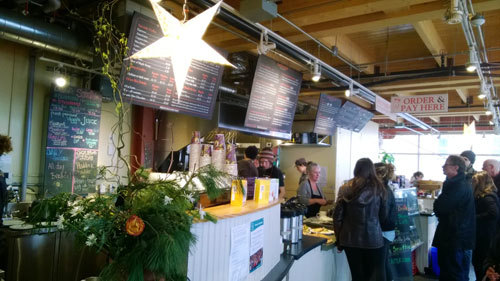 FRED Style - Yes, it's true. Fred ran for mayor. He lost, but the salon lives on offering Fred Connor's perspective on hair, housewares and food. These are his strengths and his staff, while polished, are anything but bureaucratic. Make your way to the city's North End and stop in for a piece of chocolate cake. You might walk out with Fred Face (an eponymous line of cosmetics, that is), a fresh cut or colour...or perhaps a couch.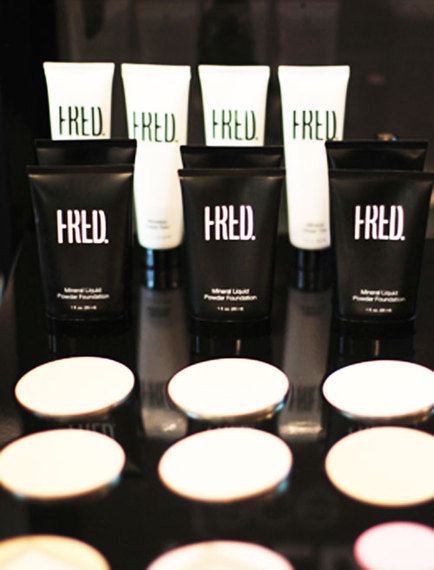 Agricola Street Brasserie - Feels like a trendy Brooklyn boite...tastes like something that will become an institution. After an appointment at FRED, skip down the street and lunch on Arctic Char atop kale and walnuts, paired with a Sauv Blanc from New Zealand. Tell me that's not perfection. I want to get back here for dinner and brunch!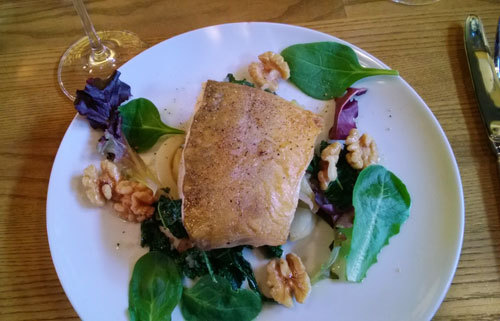 Good Food Emporium - When it comes to weekend brunching with the cool kids, look no further that this sweet corner spot. Social service in a super casual environment. Very organic, one might say. I enjoyed the crab cakes, while my brother inhaled Sunday's special omelet.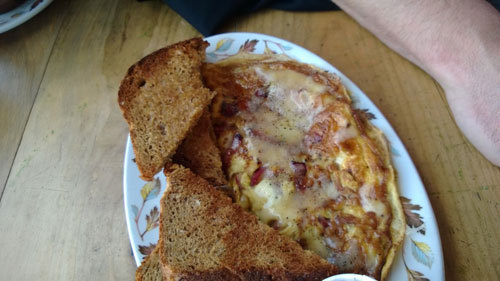 STAY
The Haliburton on Morris Street is all class and sophistication in a very convenient downtown location. Originally built in 1809 for the first Chief Justice of the Nova Scotia Supreme Court, three heritage townhouses make up the property today. The charm extends into each guestroom -- each totally unique in size, layout and décor. Ask for one with a wood burning fireplace if booking during Winter, Spring or Fall. A private balcony overlooking the garden will do nicely in the Summer months. 
As the boutique hotel is so close to the waterfront, there are plenty of dining out options (including many of the above). For an intimate night in, order a glass of wine in the cozy library, before Chef Scott Vail cooks up a fine multi-course meal. Note there are no elevators, and the property is not fully accessible to those with physical impairments.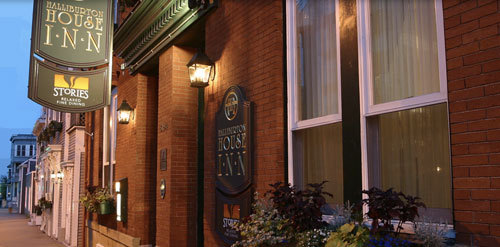 For where to spa in Halifax, read my review of LIFE SalonSpa here.
ALSO ON HUFFPOST:
EnRoute's Best New Restaurants 2013