With a relocation to Sweden fast approaching, my partner and I were looking forward to wrapping up work (and packing) and living like it was our last chance to experience the Czech Republic. Who knows if we'll ever be back, and after 16 months in Prague, we wanted to take advantage of a bit more of the country.
Our last full week kicked off with a Friday night DJ jam at the O2 Arena. David Guetta was fresh from Ibiza and gave the club kids (and us old folks) a good time. And Prague likes to party. We had seen Katy Perry a few months before and, I dare say, Guetta pulled twice the crowd. Easy to get to via downtown metro, it's worth checking the artist schedule during your travel dates.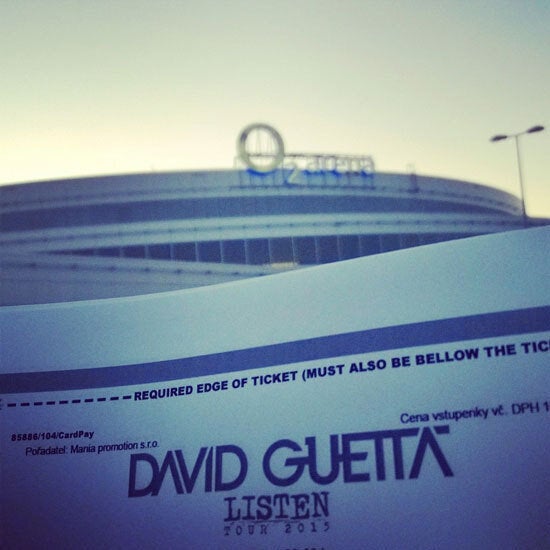 On Saturday we were up and at the second annual RawFest. For the inaugural event we had had to hop on a bus that took us about an hour out of the city. Thankfully it had been worth the drive. Sadly, despite the fest moving closer to downtown - on Štvanice island - in 2015, we were disappointed this time around. We'd have done better to spend the day strolling in and out of Prague's many vegetarian and vegan cafes and restaurants. Secret of Raw (Prague 3), My Raw Café (Dlouha 39, Prague 1), Sweet Secret of Raw (Rumunska 25, Prague 2) and Green Spirit (Prague 1). Any one of these are a worthy, and welcome break, from the meat-heavy Czech cuisine.
Sunday came and we picked up our rental car at the central station (Hlavni Nadrazi) and pointed our GPS to Chateau Mcely. Only about an hour's drive from Prague, I had been pining to go to this forest retreat for just about the entire time we were in the country. I wasn't leaving without spending a night in one of the 23 rooms.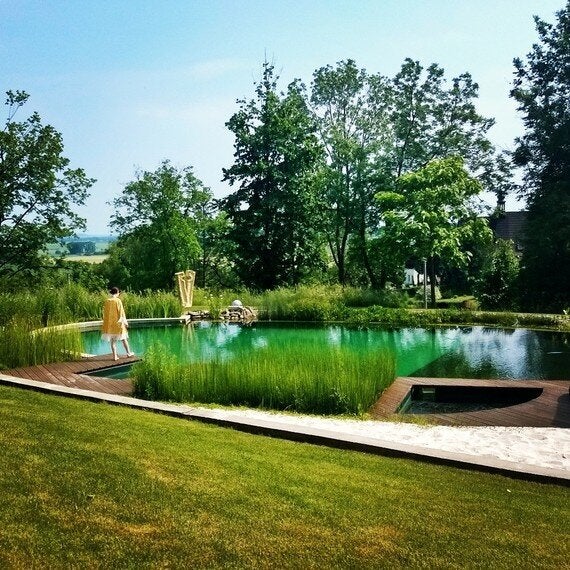 And it was better than I imagined. Everything from the arrival cocktail and lunch on the gorgeous terrace, to the expansive English garden and pretty natural pool, evoked a magical, otherworldly feeling. I can't think of a better break from packing. Before dinner we wandered into the library and observatory that resembles something out of a Narnia novel. Open an ages-old book to find the literary treasures inside, or open a curious door and find an antiquated walk-up to a lookout and take in the surrounding landscape.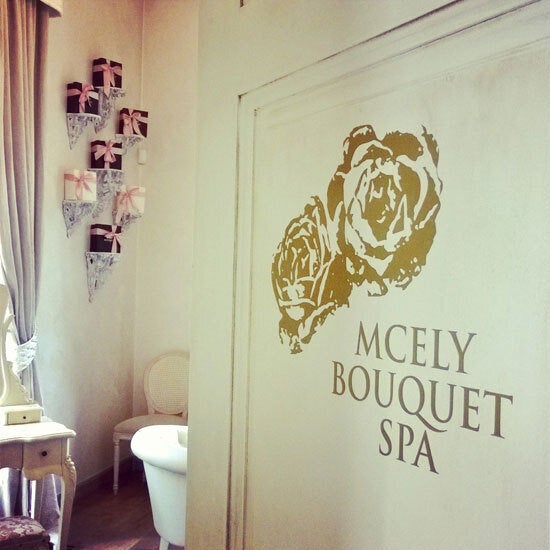 Another unmissable aspect of the eco chic property is it's five star spa. There are a plethora of signature herbal rituals to choose from; each designed to highlight the natural products developed in the Chateau's laboratory.
Lucky me I had time on Monday morning for their signature scalp massage with St. John's Wort treatment. Just 30 minutes of this powerful essential oil therapy, got me in the right (read: supremely relaxed) state to tackle more boxes once we got back to the apartment in Prague. Note that while Chateau Mcely is the perfect escape for couples, the staff are highly accommodating to children (Princess Festival included). They'll also arrange pick up from Prague's Vaclav Havel airport.
Ah, Tuesday, we wish we did not have to spend you packing, but at least we got out for a farewell dinner at U Fleku. Their pilsner is brewed on the premises and the outdoor dining area is quintessential Prague. Have the goulash, a beer, and a becherovka. The best.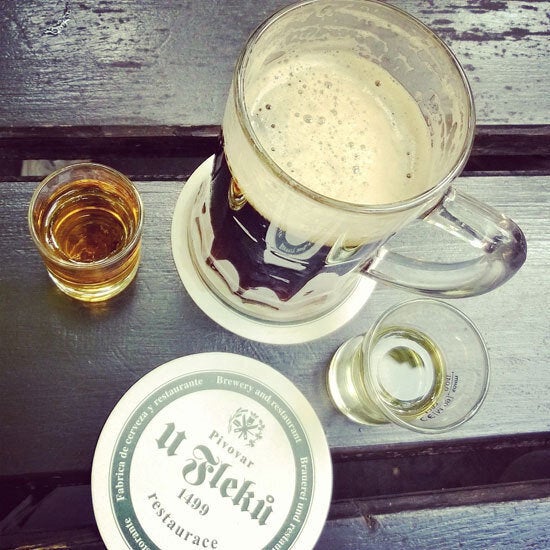 By Wednesday we could afford a break and decided to hop on the metro out to Zoo Praha. While I am not a fan of the whole animals-in-captivity thing, this zoo does a fantastic job presenting the argument that their gardens protect individual species, and perhaps entire ecosystems. Worth noting that while Prague Zoo is engaged in breeding, their experts also participate in programs that promote natural habitat conservation. The grounds have an open feel, reminiscent of the Singapore Zoo (my all-time favourite), and the range of species is impressive. 654 at last count!
On Thursday, once the last of the packing and preparations were wrapped up, it was time to do one more thing we had talked about since moving to Prague 3. In fact, with a clear view (we could likely hit it throwing a stone from our terrace) of the structural oddity that is Zizkov Tower, we don't know why we waited so long. For your records, Zizkov is a member of the World Federation of Great Towers.
Panoramic views of the metropolis can been seen either from the observation deck, or while indulging in a modern gourmet meal at Oblaca restaurant. We simply enjoyed a nightcap at the bar, and it was the perfect way to say so long to the city.
Friday: Goodbye Prague! It was an honour to be more than a tourist in the Czech Republic.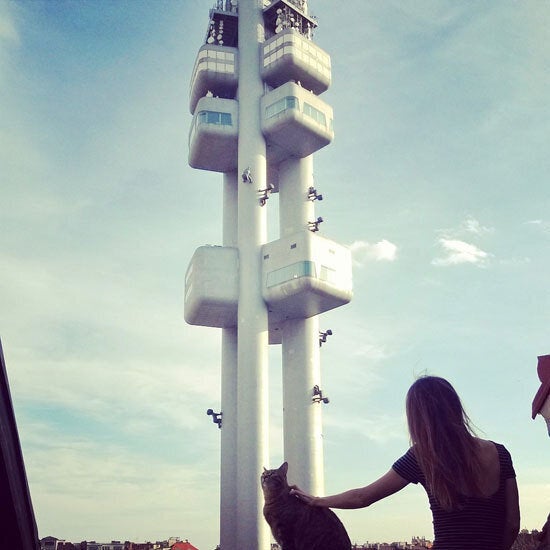 Pit Stop: On the drive back to Prague from Mcely, we detoured to Kutna Hora. While the town dates back to 1142 and boasts Bohemia's first Cistercian Monastery, it's the Sedlec Ossuary that attracted us. This small chapel, located underneath the Cemetery Church of All Saints, contains between 40,000 and 70,000 human skeletons that were unearthed during the church construction. Ever seen a chandelier made of bones? Well, this is the place to go.
All images provided via the author's Instagram account.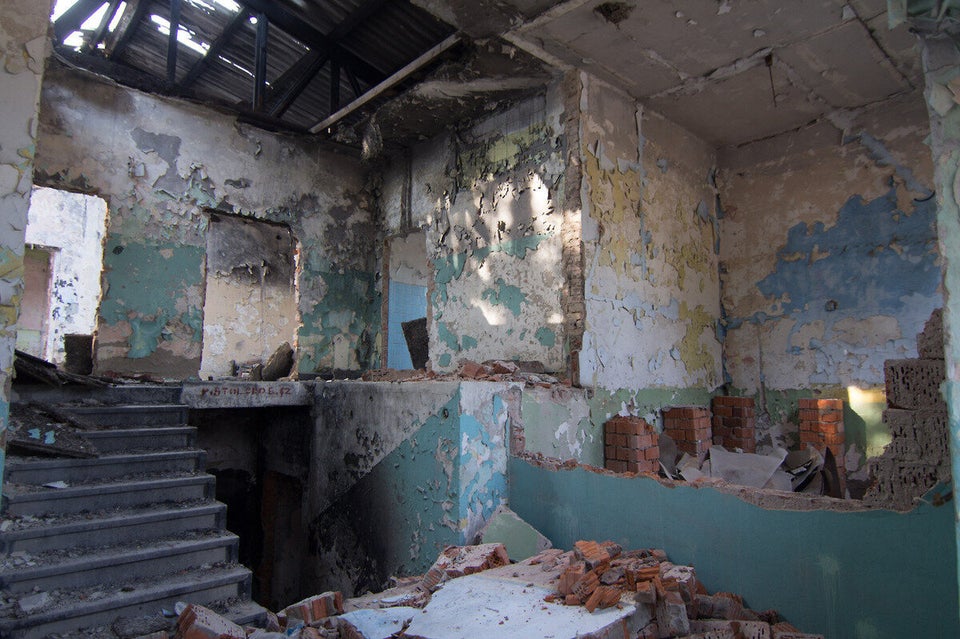 The Czech Republic's Abandoned Soviet Town